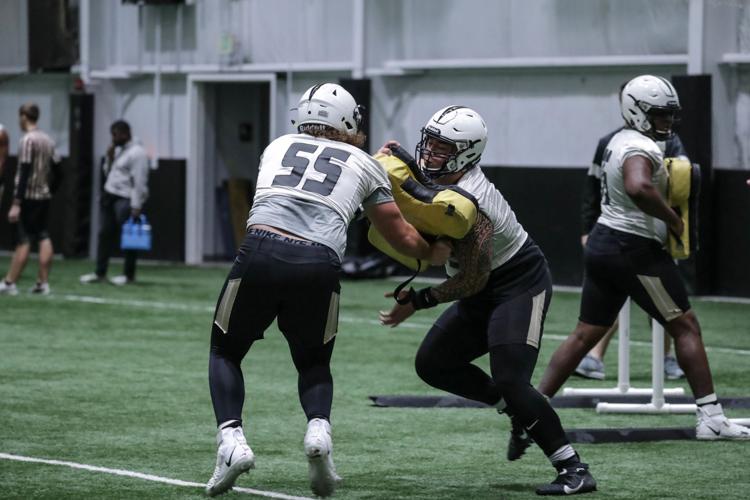 New tackling techniques during practice for the UCF Football team may be helpful throughout the season, said Willie Martinez, assistant head coach for the Knights, in a virtual press conference on Thursday.
"I'm a great believer that you don't have to physically tackle somebody to be really good at tackling," Martinez said. 
Martinez said the team implemented a limited contact practice style due to COVID-19. With less player-on-player contact, the Knights have worked on the skills leading up to finishing a tackle, he said.
"It's about the fundamentals," Martinez said. "Getting your feet right, getting in a football position and getting your eyes on the right target."
The team focused on the five-second strain in every drill, Martinez said. In this tactic, players close out to the opponent with the football without ever making contact, Martinez said.
Martinez said whether they are on special teams or defense, players will make sure they are closing the space and working with leverage.
The team practiced by attacking equipment such as pads, football dummies and shields instead of players in the final stage of the play, Martinez said. 
"It's going to be the same thing other than wrapping up," Martinez said.
By avoiding as much contact as possible, the team preserves players' bodies for games and for their future, Martinez said.
Even though this training camp has been different than any other he has been apart of in the past, Martinez said UCF's staff does not believe that its practice speed will be different from actual games.
"We think our practices are very game like, as fast as our offense is, as fast as we operate as a team," Martinez said. "Which is really the basic fundamentals of us as a program."