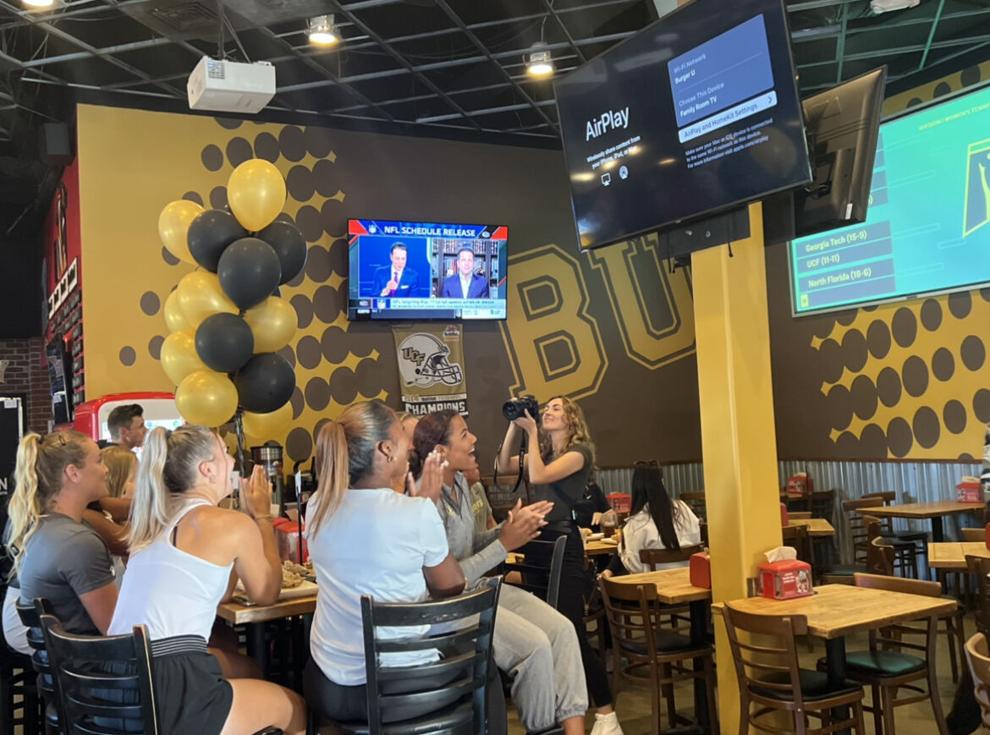 For the fifth consecutive year, the UCF women's tennis team has made it to the NCAA Tournament.
This marks the ninth time in program history playing in the tournament, according to UCF Athletics.
The No. 38 Knights will head to Gainesville for the first and second round of the tournament, which began on Friday. This marks the first time UCF will travel to Gainesville for the tournament since 2002, according to UCF Athletics.
The Knights (11-11) will seek revenge against a familiar foe in Georgia Tech. UCF lost 4-3 to the Yellow Jackets on March 23 in Atlanta. 
"The whole team, including myself, we're very excited," redshirt senior Nadini Sharma said. "But you know, a revenge is always beautiful."
No. 75 University of North Florida and No. 16 Florida are also in the Gainesville Regional. After the opening round, the winners of each match will advance and play each other in the second round taking place on Saturday.
The Gators got the upper-hand over the Osprey's, winning 0-4 in the opening round. After the Knight's devastating loss 4-1 to the Yellow Jacket's last Friday, UF beat Georgia Tech 1-4 in the second round now advancing to the Sweet 16 to play against North Carolina on Friday.
The Knights have a chance to go in the postseason after going through adversities, including multiple injuries. Freshmen Stefani Webb and Jantje Tilbuerger have not played since mid-March. 
In the Knights' previous match with Georgia Tech, they were short-handed, which led to multiple players playing in new spots in the one-point loss, according to UCF Athletics. 
"We have had so many people injured as you all know, but the fact that all of them stood next to each other held their hands, and said 'we will win this, we got this,' every single match, that speaks for itself," Sharma said. "Because I knew if it was some other team they would have given up a long time ago."
Sharma, a redshirt senior, is 12-5 in singles and 8-7 in doubles in 2023. She was awarded the Noble Knight and Heart of the Knight Award on April 25, which goes to a student athlete that excels not only in the classroom but also on the court. 
She does it all!Dini is the true embodiment of a student-athlete, putting in the work on the courts, in the classroom, and in the community💪#ChargeOn pic.twitter.com/OK79Yt3TSH

— UCF Women's Tennis (@UCF_WTennis) April 25, 2023
"We're really excited, we're not really going to be focusing on winning, rather than trying to do the best and trying to ensure we don't make the same mistakes of what we did previously. And just enjoy every single moment," Sharma said.
UCF women's tennis head coach Bryan Koniecko has now reached the NCAA Tournament in five of his seven years as the team's head coach. 
"It's not easy to get to this point to play in May, and they've earned their opportunity," Koniecko said. "We've had a lot of you know, a lot of tough moments this season, but they found a way to get to this point. And that's a testament to their toughness, and you know, how bad they wanted to continue to play tennis in May."