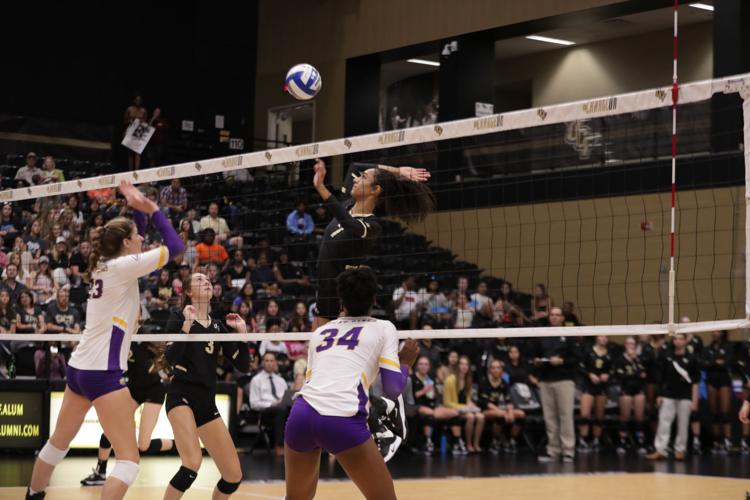 The UCF women's volleyball team swept the University of Albany Great Danes Saturday night at The Venue, extending their win streak to three games.
The Knights (4-1) defeated the Great Danes (1-4) in three-straight sets (25-21, 29-27, 25-22).
UCF sophomore outside hitter McKenna Melville led the Knights in both kills and digs with 18 and 16 respectively. Redshirt junior middle blocker Nerissa Moravec led the team in blocks with 4 and senior setter Erin Olson had a team-high 28 assists.
Despite the sweep, the match was close with each set being decided by a couple of crucial plays.
UCF head coach Todd Dagenais congratulated Albany on a match he said was intense and physical.
"I thought [Albany] did a great job," Dagenais said. "[Albany was] very relentless in their defense and their pursuit."
In comparison, Dagenais said he felt his team played poor defense. 
"I thought we could have made it a little more difficult for them to score," Dagenais said. "And just with five blocks, that's not acceptable by our standards."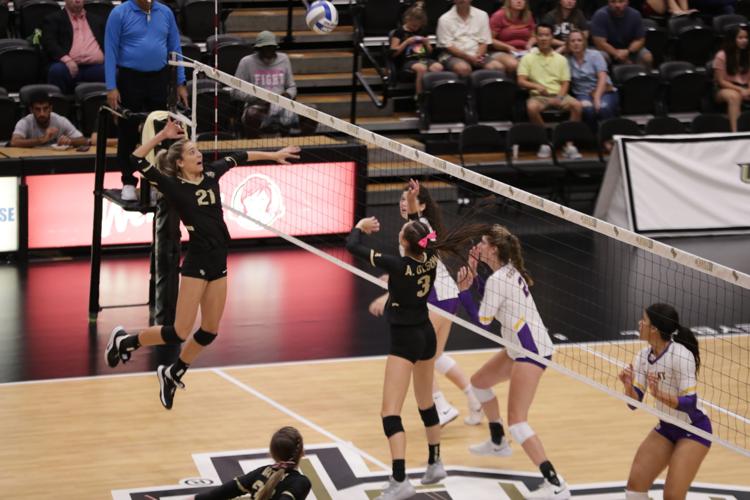 Offensively he said he saw a lot of promise and had a positive outlook about the team's success going forward.
"We are spreading the ball around in the areas that we need to," Dagenais said. "If we can become a team that has five, six hitters on any night, it's going to be really tough for teams to defend. Each match reveals a little bit more about your team.
"We've certainly found out that we can be resilient when things are close, in the future when we are in those matches we're gonna say 'hey we've been in these.'"
Melville said she felt the energy in the gym aided in the Knights' win and the overall momentum of the team.
"The fans that come here are awesome," Melville said. "I think that even times when we don't have all the energy on the court, fans bring it into us."
Although it's early in the season, Melville said she has higher expectations for the team.
"I see what we can do and I see how we can put ourselves out there on the court, so going out and executing is what's our next step in the game," Melville said.
As for coach Dagenais, he said he will continue taking each game in stride.
"Where we are, we have to worry about us," Dagenais said. "We are playing two opponents sometimes when we are out there. Not only are we playing a great team across the net, we're playing ourselves and [our] own growth."
UCF will face the University of Kansas (3-1) Sunday afternoon at 4 p.m. at The Venue to close out the tournament.