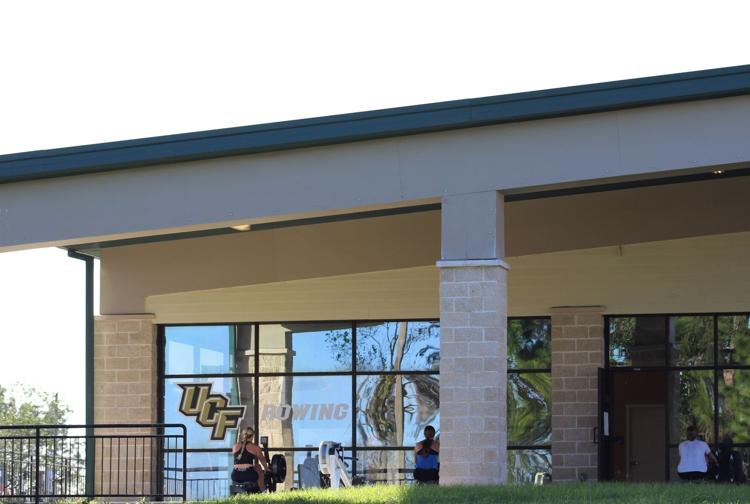 UCF Rowing's season was cut by the lockdown issued due to the pandemic. Now, the team had to modify their training methods to comply with UCF's safety and health guidelines to keep the coaches and student athletes safe as they prepare for next season.
"We didn't get a season," UCF Rowing head coach Becky Cramer said.
Cramer said rowing is a spring sport, so the team begins their training in the last weeks of August when the fall semester starts. The team — which holds five championship titles — trains until the season kicks off in March.
UCF Rowing welcomed two new coaches last year and Cramer said the team was coming together by Spring Break week.
"It was really that first opportunity they started to see how fast they could be and what a good season it could be," Cramer said. "So we were really excited about it, things were going really well and it was definitely a shock."
After the team's return this fall, the coaches worked out ways to continue their training in a safe manner:
Wearing masks. Per COVID-19 safety guidelines, the coaches and student athletes wear face coverings while training together.

Social distancing. The team was divided into smaller groups and rotated when training at the boathouse. Cramer said the locker room was closed to avoid crowds. The coaches also assigned the student athletes workouts to complete individually.  

Going virtual. The team meets on Zoom and receives their results virtually. Cramer said the results used to be posted in a window, but now are delivered virtually to avoid student athletes crowding each other to read them. The team will not hold open tryouts and recruit over Zoom.

No rowing in large groups. Cramer said the student-athletes practice their rowing in singles or doubles, alone or in pairs to maintain social distancing. She said the student athletes haven't rowed in a four or an eight boat since March and will not do so until January. 

Testing. The team gets tested for COVID-19 weekly. 
Redshirt senior and starboard Mia Cleary, a health sciences major, will be graduating in the summer. She has practiced the sport since her freshman year of high school and said not being able to have a season in the spring was devastating. In addition, the changes caused by the pandemic have also been shocking for her.
"I'm used to the normal — normal — that we've done in the past three years," Cleary said. "All I think is this is not like last year."
Cleary said she almost felt jealous of the freshmen on the team because they were not familiar with the way UCF Rowing was before the pandemic.
"That was the hardest part," Cleary said. "It's probably just knowing what it really should be like and it's not that."
Cleary said she hopes she gets a feeling of accomplishment next semester, especially when she looks back at the team's growth and progress. She said UCF Rowing already has its racing schedule for the next season. 
Cramer said she told the UCF Rowing student athletes to be in the present and find joy in it. She said while some teams are in a good position for next season, some other teams are not allowed to see their coaches or be together as a team because of the pandemic — to remember other teams are in a better or a worse place than them. 
"I think this is putting our team in a position to have more ownership," Cramer said. "All we can control is what we can do — it's for them to realize that they're in control of their own destiny."