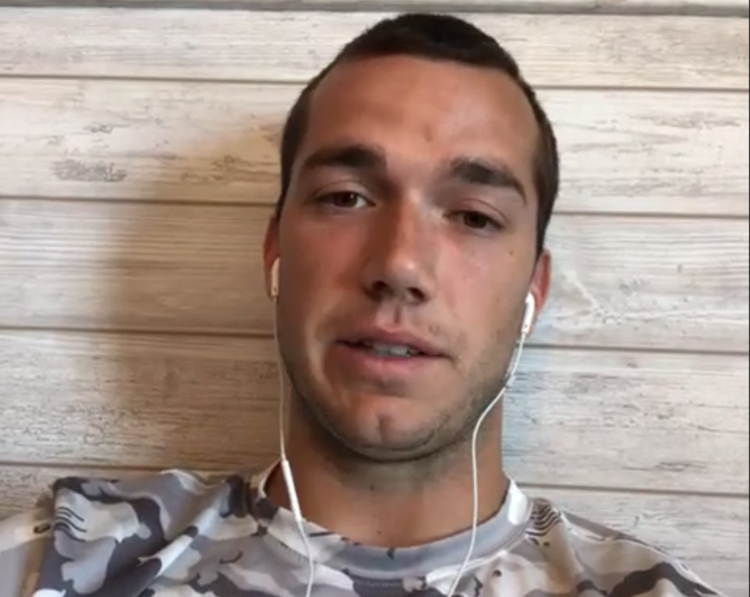 He's a regular guy, just like us.
For the past few weeks, McKenzie Milton has been working out, watching "Ozark" on Netflix, playing "NBA 2K" and hanging out with his mom and dogs. 
There's just one difference: he's doing all of this with the hopes of getting one step closer to fulfilling his goal: returning to his spot on the field in UCF's season opener versus the University of North Carolina in September. 
It's a 50-50 shot that happens, Milton said. 
"I want to approach my rehab every day with the idea that I'll be ready to go for fall camp and I'll be ready to go for North Carolina and our first game," Milton said in a Zoom conference with local media on Thursday. "And if I'm not approaching it that way, then I feel like I'd be missing days in therapy."
Milton said he has noticed significant progress and is on-track to playing ball this coming season. He described this journey over the past few weeks as tough, but eye-opening. 
"Once you start seeing the progress and you start seeing the light at the end of the tunnel, it makes it all worth it," Milton said. "I guess it's like the saying, 'No pain, no gain.'" 
Milton will travel to Minnesota at the end of June to see his surgeon, he said, and hopes to know a lot more about his future in football at that point — and he hopes it's good news. 
"I hope that he clears me, but … if he doesn't, it is what it is," Milton said. "It's been a long, hard process. I've learned patience throughout this and if I have to wait longer, so be it. If not, whatever he does clear me to do then I'll take that and run with it." 
Milton hasn't been going through this process alone, however. Milton said he's been in and out of the training room at UCF for the past eight weeks with other long-term injured players — Jordan Davis, Brandon Moore, Alec Holler and Jarrad Baker. 
"We've been in there rehabbing just about every day and we all been making big strides," Milton said. "I'm feeling good. I'm feeling strong … but there's still a long ways to go." 
Some of the "big strides" Milton talks about are adding more movement to his daily routine, the ability to jog and doing single-leg jumps on his surgical leg. 
In a video that went viral on Facebook posted by Tim Moxley, Milton is seen throwing to former UCF wide receiver Gabe Davis just minutes after he received the call from the Buffalo Bills during the 2020 NFL Draft. Davis was the 128th overall pick in the draft. 
In addition to keeping in touch with Davis, Milton said he also talks to his guys on the team all the time. 
"But from just the broad view of our team, everyone's working their butts off and whenever we get back, I think our team will be ready to roll," Milton said. "I don't think we'll miss a beat." 
UCF is slated to play UNC on Sept. 4 at Spectrum Stadium.