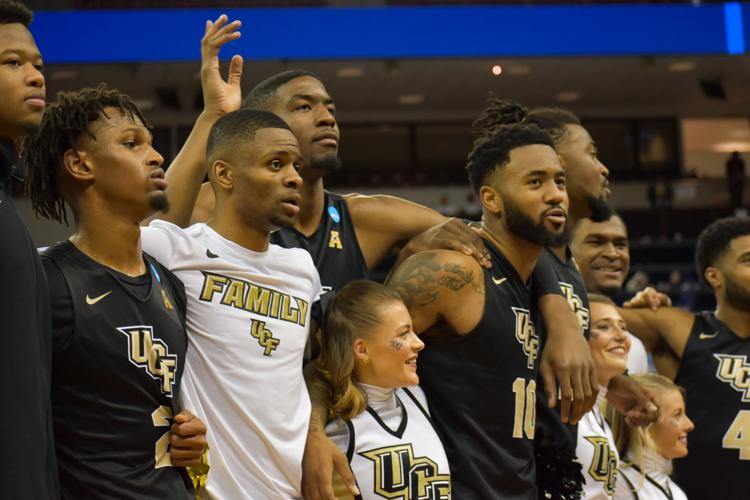 Although the UCF men's basketball team fell short of an upset over No. 1 Duke in the second round of the NCAA tournament, the Knights' fans could not have been more proud.
Met with cheers, whoops, hollers and love, the team arrived back on campus Monday at 12:30 a.m.
Fans lined up behind CFE Arena to greet and congratulate the team on its historic season and near-upset.
"You know, it's beautiful to get off the bus and see all this support," UCF head coach Johnny Dawkins said. "Unbelievable students came out tonight to kind of bring us home."
Redshirt senior guard B.J. Taylor said the support from the UCF community made the loss less painful. 
"It felt great to know that the student body and the community has your back like that," Taylor said. "It's times like these, you know, that makes things feel a little better."
The team fell shy 77-76 against the No. 1 overall seed in the tournament in Sunday evening's matchup.
Following the end of a historic season, the Knights were thankful for the opportunity to represent Orlando on a national scale.
"This isn't how we wanted this to end, but we still represented UCF well and Orlando the best we could," Taylor said. "That's really what we wanted to do up there."
In regard to where the team is headed next, Dawkins said it's all about supporting the local talents and having the backing of the community to keep the program's momentum going strong into the next season.
"I think we understand now what's possible. I think it's a matter of the community rallying around us like they have," Dawkins said. "That's what made this so special."