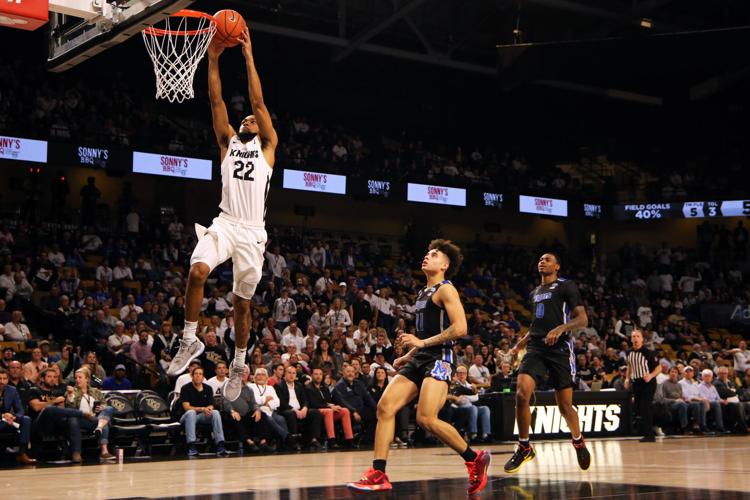 Darin Green Jr. declared for the 2020 NBA Draft while maintaining college eligibility, he announced Thursday on Instagram.
"Playing in the NBA has been a childhood dream of mine and this process will allow me to test the waters and receive feedback," he said in the Instagram post.
The freshman guard played in 30 games this season, started in 14 and is ranked second in scoring, behind redshirt junior forward Collin Smith. He averaged 10.1 points per game.
Prospects have until the end of the day April 26 to declare for the draft, according to NBA guidelines. The withdrawal deadline for early entrants is June 15 at 5 p.m.
Former UCF men's basketball star Tacko Fall pulled out of the draft before making the decision to return for his senior season.
The 2020 NBA Draft is scheduled to be held on June 25 at the Barclays Center in New York, but this is subject to change as the COVID-19 pandemic continues.