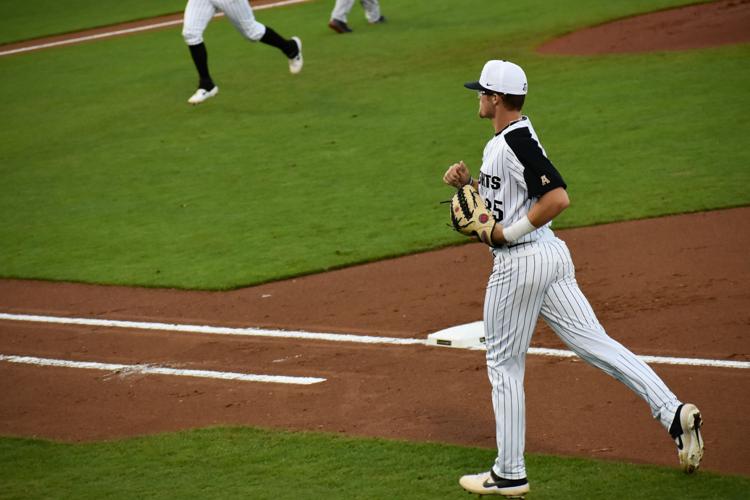 The UCF baseball team was unable to regain its momentum in an 8-5 defeat to Jacksonville after a lengthy rain delay on Friday. 
"[Jacksonville] came out with a lot more energy," UCF head coach Greg Lovelady said. "We just came out flat after the rain delay."
UCF (6-3) started off hot against Jacksonville (4-4) with three runs in the first inning.
Sophomore outfielder Dalton Wingo continued his RBI streak — leading the team with a .387 batting average and tied atop the clubhouse leader board with eight RBIs coming into the game, according to UCF baseball.
Wingo had an RBI in the bottom of the first, bringing his season total to nine. Wingo credits his success at the plate to UCF's batting coaches.
"It's really helping this year, a lot of props on them," Wingo said.
Redshirt senior right-handed pitcher Grant Schuermann started the game strong but took a turn for the worst after the rain delay. Schuermann allowed seven hits and four runs in the bottom of the fourth inning.
The UCF pitching staff has been one of the best in the NCAA with the team ranking 31st in the nation with 10.9 strikeouts per nine innings, according to UCF Baseball.
Schuermann started the fifth inning with three runs out the gate but was quickly replaced with redshirt senior right-handed pitcher Kyle Kemp.
"We have to come out with the same energy we had in the first inning and keep it rolling all the way through the ninth," Wingo said. "Can't let up like we did tonight." 
The Knights had a few pivotal missed opportunities. The team recorded four errors while Jacksonville had none. UCF struck out 10 times in the game.
"We didn't get a hit after the second inning," Lovelady said. "The rain delay was at the bottom of the fourth, we didn't get a hit for three innings there."
UCF was not as active as usual on the base path either. The Knights were 18 for 19 in stolen bases to start the year, but UCF was off its game on Friday.
Matthew Mika leads the team with six stolen bases but was caught stealing second base in his lone attempt at the bottom of the fourth.
"We just didn't do enough tonight," Lovelady said.
The series continues against Jacksonville on Saturday and Sunday at John Euliano Park.