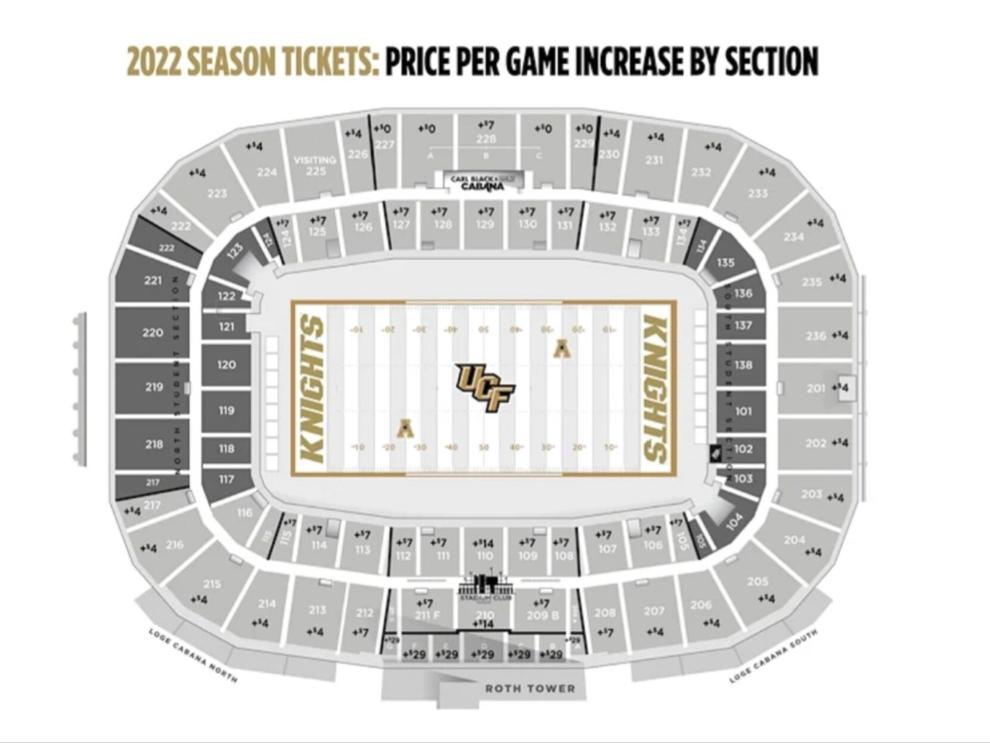 The prices of UCF Football season tickets will be raised for the 2022 season, according to an email sent by UCF to season ticket holders Tuesday.
The price change is meant to close the revenue gap between UCF and other Big 12 programs. The university currently makes less money from ticket sales and annual giving revenues than any other school in the league.
"To be competitive in recruiting student athletes, coaches and improving the fan experience and amenities in our new league, we need to close that gap," the email states.
Most seats in the Bounce House will see a $4 to $7 increase, according to a price breakdown shown in the email. There are over 1,500 people on the season ticket waitlist as of Tuesday. Terry Mohajir, vice president and director of athletics, later tweeted that 1,200 tickets have been renewed for the upcoming season.
Just got word our staff has renewed over 1,200 @UCF_Football season tickets since the email went out this afternoon!! THANK YOU Knight Nation #GOKNIGHTS

— Terry Mohajir (@TerryMohajirAD) November 23, 2021
UCF expects to join the Big 12 no later than July 1, 2024.