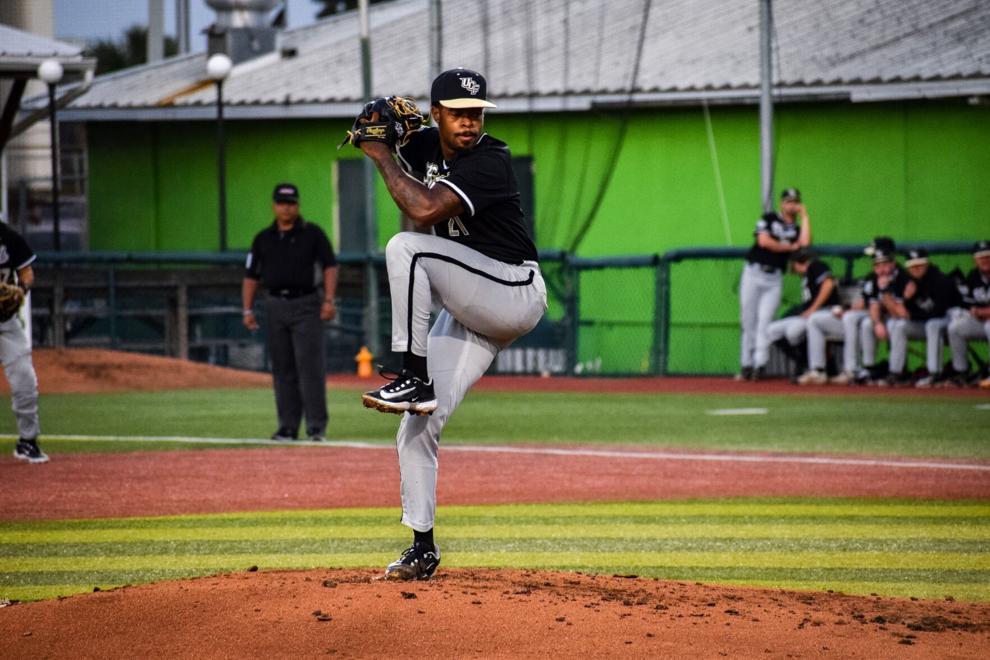 UCF baseball kept its hot start going on Tuesday, capturing its fourth road win in a row.
In his first start as a Knight after transferring from FGCU, junior pitcher Najer Victor gave up no hits through three innings while striking out five en route to a 9-0 victory over Bethune-Cookman. He retired his first nine batters faced before head coach Greg Lovelady decided to switch things up.
Lefty sophomore pitcher Dominic Castellano came in relief and earned the win, striking out three batters and giving up Bethune-Cookman's only hit of the game. The one-hit shutout was the first for the Knights since last season against the University of South Florida in a 4-0 win. 
Sunny so far in his return: 3-for-3, 1 run, 1 RBI🤯#ChargeOn⚔️ pic.twitter.com/pHHM8Ra9x7

— UCF Baseball (@UCF_Baseball) March 1, 2023
Catchers Ben McCabe and Andrew Sundean led the way for the Knights' offense on Tuesday. McCabe, a redshirt junior, added two hits, two RBIs and two runs scored to help UCF secure its fourth road win in as many games. Sundean, a sophomore backstop, made his first start of the season and found himself hitting in the six hole as the team's designated hitter, going 3-5 with an RBI and a run scored.
Starting the scoring off with a boom💥🔼4️⃣⚔️1😾0 pic.twitter.com/dydimtG0OI

— UCF Baseball (@UCF_Baseball) March 1, 2023
The game was all knotted up at zero until freshman infielder Drew Faurot hit his third home run in as many games to give UCF a one-run lead in the fourth inning. The Knights were able to tack on four more runs over the course of the next two innings, putting them up 5-0 before scoring another four runs in the ninth inning.
The Knights will look to build on their hot start as they take on a talented Georgia Southern team that finished No. 21 in the nation last season before losing in the regional round of the NCAA Tournament. The three-game series starts Friday at 6 p.m. and will begin a 12-game home stand for the Knights.