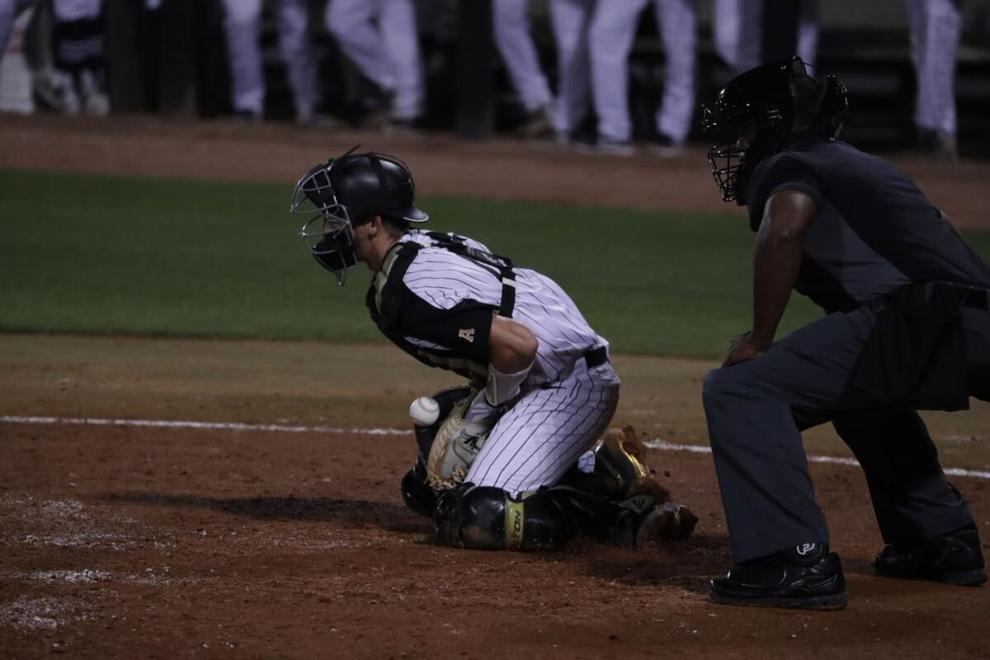 Despite over an hour delay due to stadium lighting issues, the UCF and FAU bats both lit up the score board on Saturday.
However, the Knights dug themselves into an early hole and fell short of the comeback, losing to the Owls 20-15.
Much like its 12-6 loss to FAU on Friday, UCF's defense gave up runs early and its offense never caught up. Unlike their last game, however, the Knights brought a bigger shovel and dug a bigger hole, giving up 12 runs in the second inning alone.
10 of those 12 runs came off the arm of freshman starting pitcher Hunter Patteson, who threw just 1.2 innings, according to UCF Athletics.
Patteson started off strong, putting the first three Owls' batters to rest with one strikeout. But the second inning proved to be unfavorable as Patteson gave up five hits including a grand slam home run to FAU's freshman catcher Caleb Pendleton in his first collegiate at bat.
The second inning bleeding continued for the Knights when freshman relief pitcher Zack Bennett came in for Patteson and gave up another grand slam home run to Pendleton in the FAU catcher's second collegiate at bat.
According to UCF Athletics, those two home runs were the only two hits on the day for Pendleton, who finished the game going 2-5 with eight runs batted in.
Bennett was later relieved by freshman relief pitcher Ben Vespi who gave the Knights their best throwing performance of the night. According to UCF Athletics, Vespi logged the longest tenure on the mound for UCF with 2.2 innings pitched, giving up zero earned runs and adding on three strikeouts.  
Vespi's arm and the UCF offense kept the Knights in it, who finished the game with 16 hits. According to UCF Athletics, McCabe led this offense with a three-run home run, finishing 3-5 with eight runs batted in.
That tally for McCabe tied a single game UCF record for most runs batted in, according to the UCF baseball record book.
🆗 @BMcCabe_8!Three run shot for his first of the year 👊 pic.twitter.com/p9611Hvg3r

— UCF Baseball (@UCF_Baseball) February 21, 2021
Another bright spot for the Knights was freshman infielder Alex Freeland, who hit his first collegiate home run and finished the day going 3-4 at the plate.
McCabe and Freeland's homers were joined by two more Knights' deep shots with a solo home run from sophomore outfielder Gephry Peña and a two-run homer from freshman infielder Matt Archer.
Peña's homer sparked a four run ninth inning and a hopeful comeback for UCF but it died out when Freeland struck out swinging.
The Knights will look to get their first win of the new season on Sunday as they take on the FAU Owls for the final of their three-game series at 1 p.m. in Boca Raton.