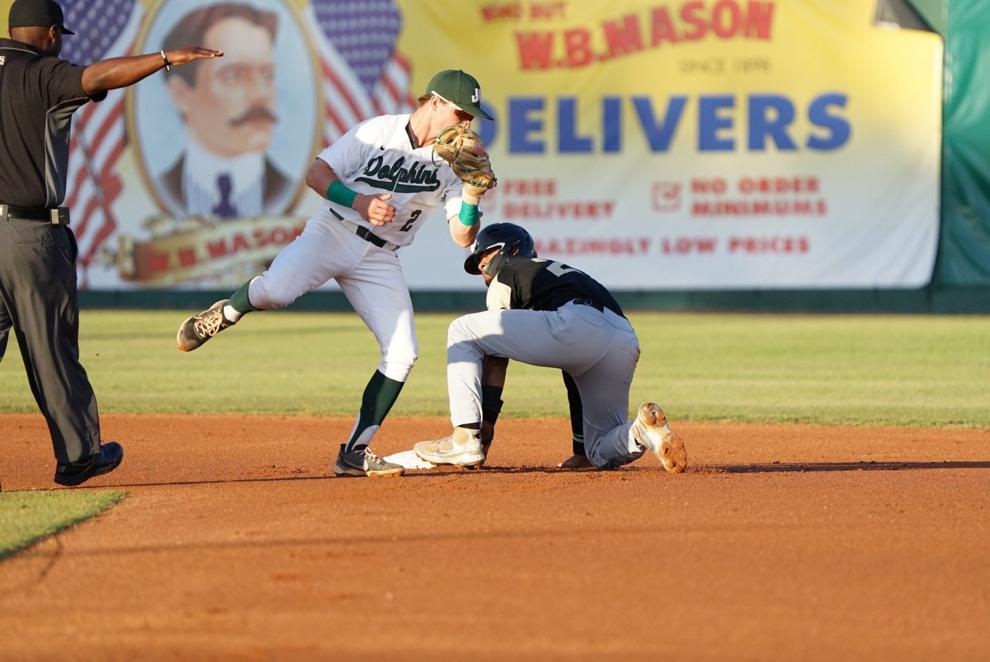 Pitching was the story for both teams Tuesday night as UCF went on the road to take on Jacksonville University. 
The Knights (21-12, 5-1 AAC) pitched into the fourth inning without allowing a baserunner while Jacksonville (16-14, 4-8 Atlantic Sun Conference) walked five batters in the first four innings. 
Those walks turned into runs for the Knights and they never looked back, winning the game 6-1. 
After Dolphins pitcher Heston Mosely walked the first three batters of the third inning, the bats started to explode for the Knights. Ben McCabe walked up to the plate with bases loaded and hit a two-RBI single scoring shortstop Alex Freeland and right fielder Noah Orlando. 
Second baseman Tom Josten also got an RBI single in the third inning to give the Knights a 3-0 lead. 
While the bats were flying for UCF early on, redshirt sophomore lefty Cameron Crain started on the bump for the Knights and went into the fourth inning without giving up a baserunner. Crain picked up the win, his first of the season, while pitching 44 pitches and only allowing two hits in four innings of work. 
𝐂𝐨𝐦𝐢𝐧𝐠 𝐡𝐨𝐦𝐞 𝐰𝐢𝐭𝐡 𝐚 𝐖𝐈𝐍#ChargeOn⚔️ pic.twitter.com/0vKiXULAEL

— UCF Baseball (@UCF_Baseball) April 13, 2022
Offensively, Freeland continued to lead UCF, going 2 for 4 at the plate with a walk and improving his batting average to .301 on the season. 
After bursting onto the scene during the USF series, Andrew Sundean continued his hot streak Tuesday. Sundean was 7 for 9 at the plate during the USF series and has not let down since. He was 1 for 4 at the plate tonight with a two-RBI double in the eighth inning to secure the win for the Knights. 
Sundean is now hitting at a .524 average with a .786 slugging percentage through 42 at bats this season. 
After a dominate win on both the offensive and defensive sides for the Knights, they now prepare for a home series versus East Carolina (19-15, 4-2 AAC).
UCF and East Carolina have won both of their conference weekend series so far and will face off in a three-game series beginning on Thursday at 6:00 p.m.