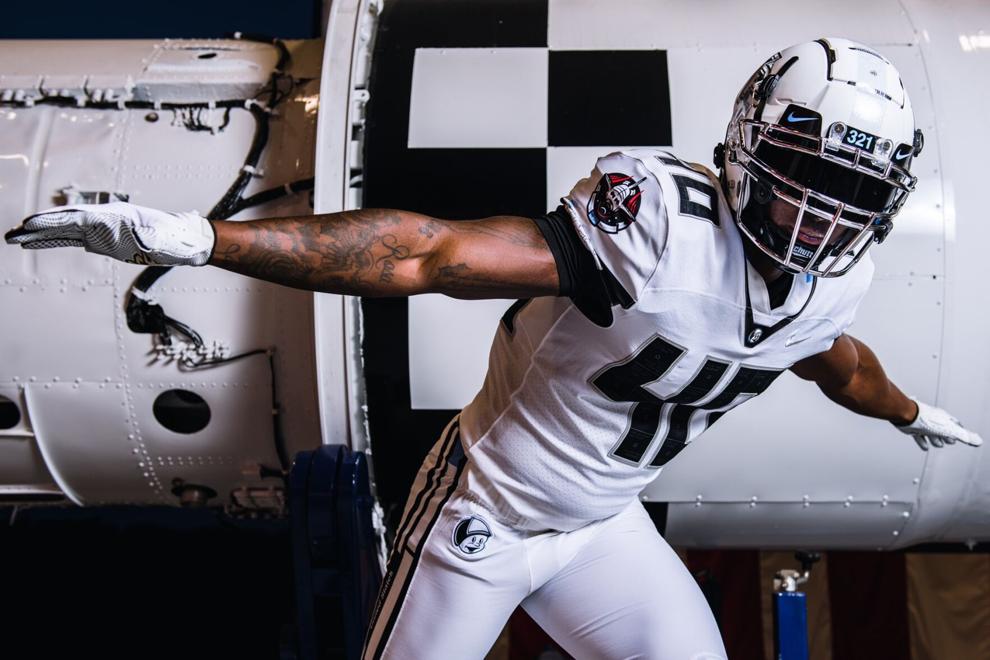 The UCF football team unveiled a new uniform that honors NASA and the 40th anniversary of NASA's Space Shuttle Program Tuesday.
The Knights will debut the uniform at the annual space game against the University of Memphis Tigers Oct. 22. The annual space game was created to give recognition to UCF's "past and current connection to space exploration," according to UCF Athletics. The Mission V: Discovery uniforms help mark the fifth consecutive space game UCF has hosted and will include multiple aspects that honor different parts of NASA's Space Shuttle Program.
The Space Shuttle Thermal Protection System tiles that "guard against extreme temperatures" are mimicked in the jersey numbers of the uniform; all 135 shuttle missions from the program are represented in the jersey number tile codes, according to UCF Athletics. The helmets will feature a stripe across the top that pays special tribute to names of over 100 UCF alumni, faculty and fans who worked on the Space Shuttle Program, according to UCF Athletics. UCF alumnus Ethan Wyckoff said on Instagram that his friend and fellow UCF alumnus John Randazzo was excited when he found out his name was listed on the helmet stripe.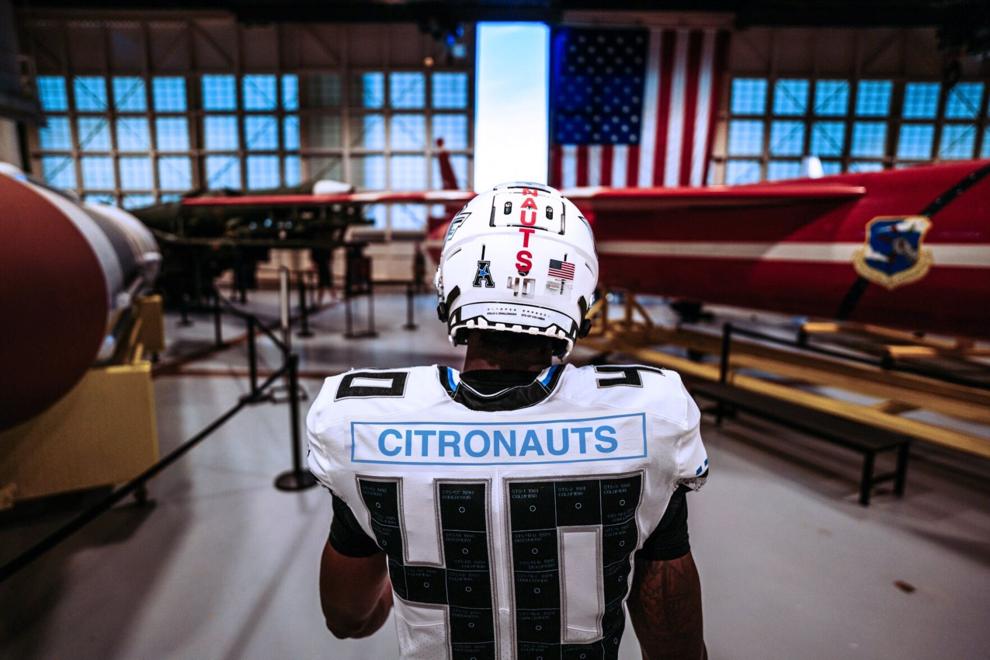 "I've known John since 2012, and we've been tailgate and football buddies ever since," Wyckoff wrote in a direct message. "He was pretty pumped when he saw his name on the helmet."
Wyckoff said Randazzo worked on computational fluid dynamics studies on a sensor that launched on Mission STS-109 at NASA. The helmet will also include a tribute to the Challenger and Columbia tragedies, in which 14 lives were lost, placed along the helmet bumper. Additionally, an homage to UCF alumna Nicole Stott is placed on the left sleeve of the uniform, in reference to the wing of the space shuttle Discovery, which Stott rode into space on her way to the International Space Station in 2009.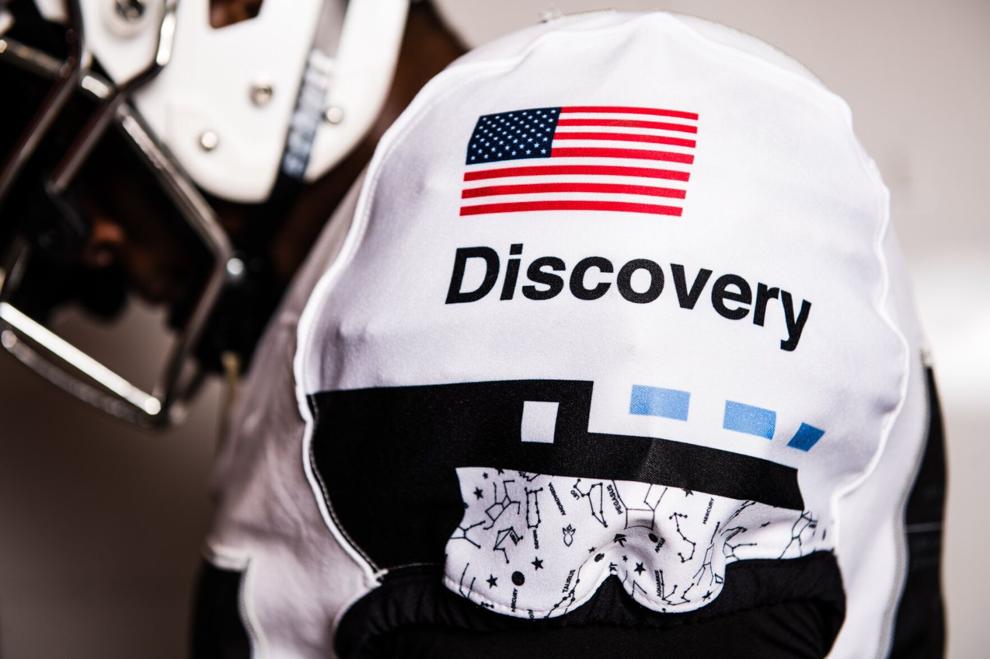 UCF's connection to the space program dates back to 1963, when it was founded as Florida Technological University, "with the mission of providing personnel to support the growing U.S. space program at the Kennedy Space Center," according to UCF Athletics. As of today, 29% of Kennedy Space Center employees are UCF alumni, while 18 UCF employees "have asteroids named after them in recognition of their work," according to UCF Athletics.