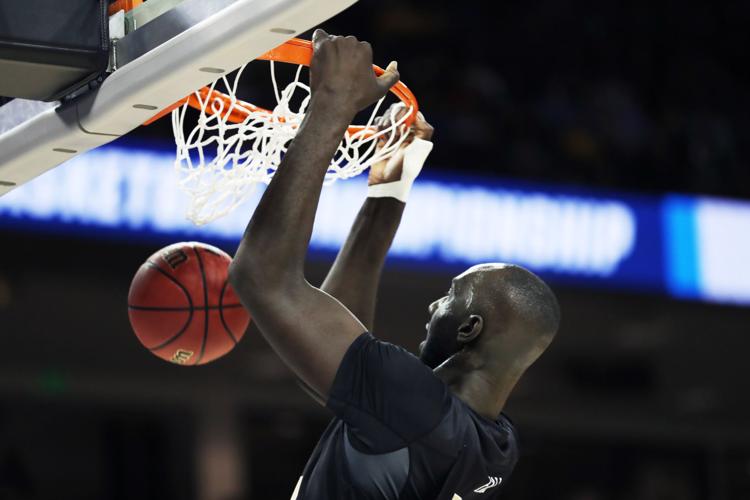 The Boston Celtics have converted Tacko Fall's contract into a two-way deal, according to ESPN journalist Adrian Wojnarowski and later confirmed by an official press release. A two-way contract means Fall will spend the majority of the season with the Maine Red Claws, the Celtics' G-League affiliate, and can spend up to 45 days with the NBA team.
After spending four years playing with the UCF Knights and averaging 10.1 points, 7.6 rebounds and 2.4 blocks per game, Fall was not selected in the 2019 NBA Draft.
He would later join the Celtics' summer league team and quickly became a fan favorite with the crowd celebrating every time he checked in to play.
Fall's time in Boston continued as he joined the team for the preseason. Last Friday, he returned to Orlando and faced the Magic. With "We want Tacko" chants filling up the stadium, Fall entered the game with under six minutes to go in the fourth quarter in his first time playing basketball on an Orlando court since March.
Fall's basketball journey has been full of challenges, but this could be an important step in beginning his professional career.