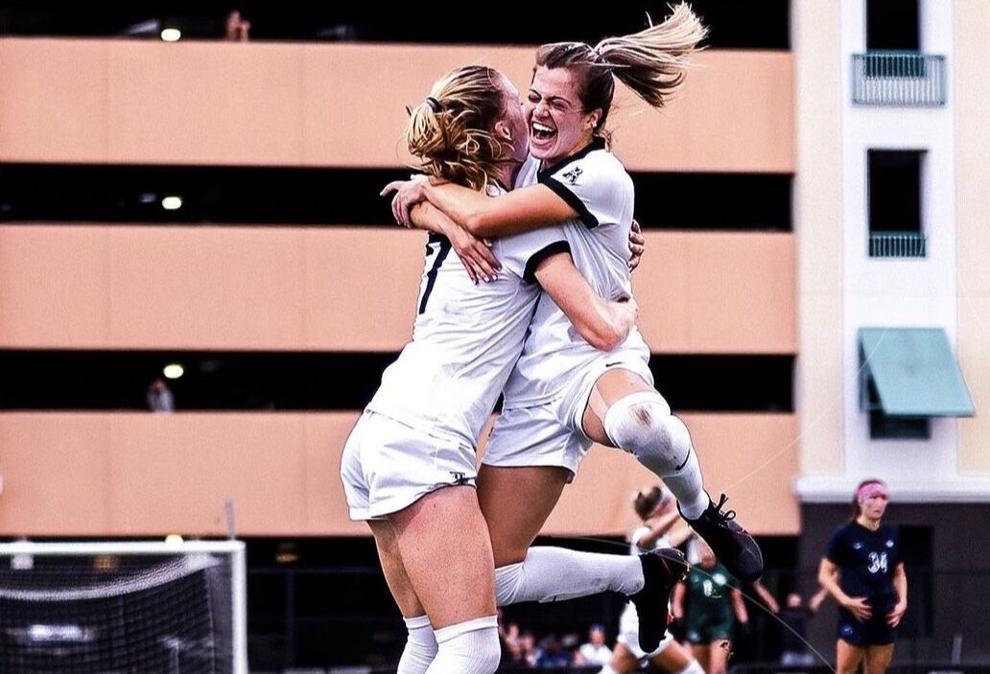 The No. 17 UCF women's soccer team faced off against the University of Mississippi Rebels on Thursday in Oxford, Mississippi, and came home with a 3-0 win.
"We withstood a lot of set pieces from Ole Miss, but the team was very strong defensively tonight," Knights Head Coach Tiffany Roberts Sahaydak said after the game.
The first half of the game started off with neither team able to score. Then, almost an hour into the game, UCF forward Talia Gabarra attempted to make a goal. However, it was deflected and landed at the feet of UCF forward Ellie Moreno, who took the opportunity to shoot a back of the net goal.
Toward the end of the game, the Knights doubled their lead when redshirt defender Ariel Young kicked a loose ball past the Rebels goalkeeper to make her first-ever goal as a Knight. Victory was secured for UCF when forward Kristen Scott made a cross to forward Mallory Olsson, who scored her second goal of the season and the winning goal of the night.
"Scoring three goals and earning a shutout tonight, I couldn't be a more happy and proud coach," Sahaydak said.
The win moves the Knights' overall season score to 4-2. Up next, the Knights will go up against the University of North Carolina at Chapel Hill on Sunday at 1 p.m. at the UCF Soccer and Track Complex, according to UCF Athletics.