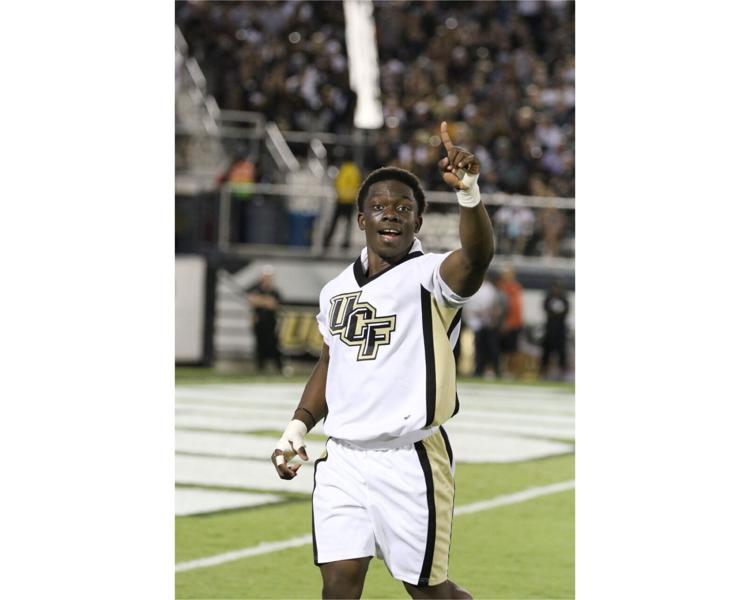 Nearing the end of his senior year, Miterson Charles did not have much of a plan when it came to college. That was until his history teacher and West Orange High School cheer coach asked the boys in her class to consider being part of the cheerleading team. 
"And I was like, 'Cheerleading?'" Charles said, with a skeptical expression. "'There's just no shot. That's not me at all.'"
However, after his friends from school and buddy Alec Holland, who would later become a 2020 graduate from UCF, started participating with the cheer team, Charles found himself getting involved as well.
Growing up in Winter Garden, Charles, an integrative business major, was a talented athlete and quick running back on West Orange High School's football team. His family was ready for him to go all the way with football and was surprised by Charles taking up cheerleading and participating in competitions with West Orange High School.
"We were like, 'What?'" said Marie Charles, 23, older sister to Charles.
"We had a whole bunch of football players," Charles' childhood friend and teammate Holland said. "We had a guy that plays for the Gators. I think we had the top football guys in the school trying out for cheerleading our senior year."
Charles and Holland started off cheerleading as a hobby.
"Once I knew you could go to school and get paid for cheer, I was like, 'Oh dude, who would've thought. Might as well,' because I didn't have anything else," Holland said. 
The two friends ended up training hard and finally made the UCF cheer team. Through their time on the team, Holland felt Charles grew and got more involved with each year. Holland also witnessed his friend take on a vocal leadership role with the team.
A Team Leader
"The UCF program is very structured," Holland said. "There's a certain way everything has to happen. He was always leading by example. And when it came to nationals, he would give us pep talks before and stuff like that to try to encourage everybody."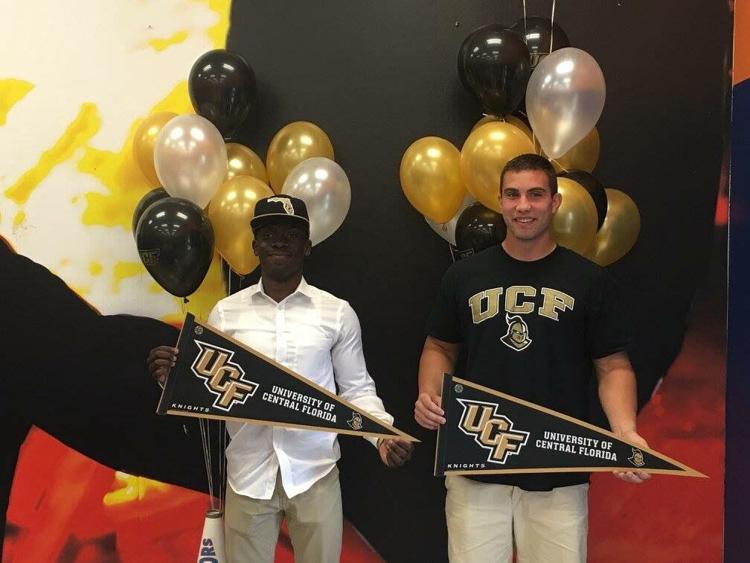 Charles said he kept his head down and worked hard throughout his first two years on UCF's team. In the beginning of his third year, he was asked by his teammates to step up by not just leading by example, but also by being vocal with his teammates.
"Once you realize people are looking up to you and they're gonna follow what you say because you're always doing the right thing, it just got that much easier. I know all these eyes are on me, but I don't need to change anything because they just see me for what I actually am," Charles said.
UCF's cheer coach Linda Gooch described Miterson as a wonderful leader for his younger teammates. 
"He is one of the finest young men that I have had the opportunity to coach," Gooch said via email. 
Family Life
Charles, or Mitt, as his friends call him, grew up loving being outside and playing sports. Charles' sister said he loved to dance as a child and would make everyone in the family laugh by being a goofball and a troublemaker. However, when it came to school, he always took his studies seriously. Charles graduated high school with a 4.1 GPA.
"He always tried to do good in school," Charles' mother, Mirana Charles, said. "But when he went to high school, he realized you have to do more to reach better goals."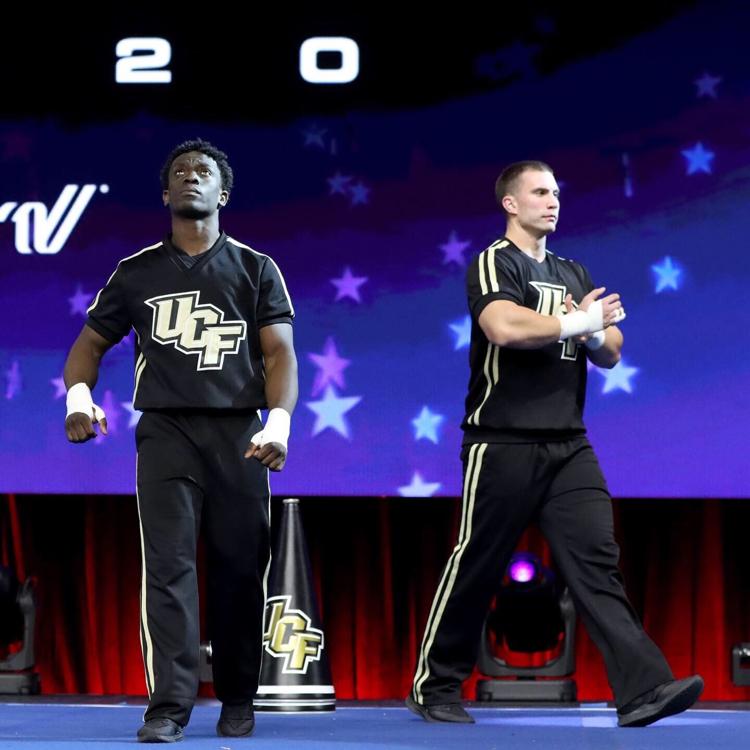 Mirana Charles and her husband are originally from the Dominican Republic and Haiti, and came to the U.S. for more opportunity. The two had four children — Charles being the third. 
Mirana Charles said she struggled with her son not living at home when he first moved to UCF; it was similar to how she struggled watching him get tackled during football games. She begged him not to play football and she also begged him not to leave home.
However, Charles stuck with his commitment to be on UCF's cheer team. He got to travel with the team, something he never got to do before, win a national championship with the team and made the U.S. National Team slated to compete in August. 
"He was fortunate enough to make USA and that was super cool," Holland said. "Although, corona canceled it. But he'll be on it next year." 
When it comes to their 12-year friendship, Holland said Charles has always been someone that Holland can rely on — much like Charles' teammates depend on him everyday. 
"Yeah, he's a good friend," Holland said. "He's gonna be a ride or die to the day we die."