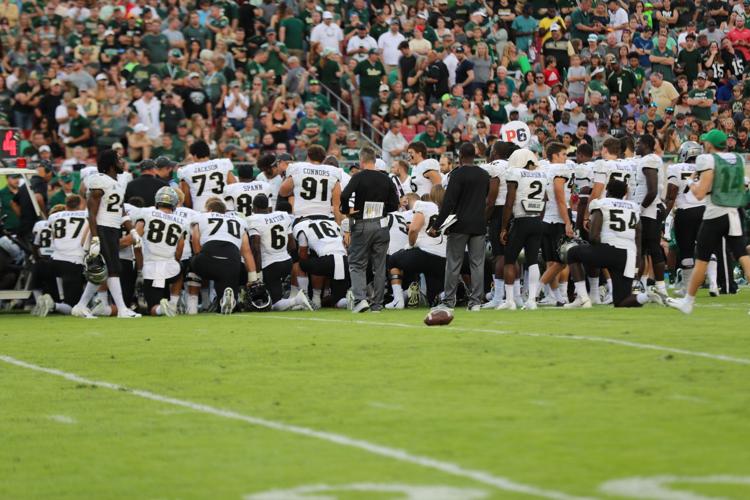 UCF Knights junior quarterback McKenzie Milton left Friday's game against the USF Bulls after suffering a devastating leg injury in the beginning of the second quarter.
Milton was scrambling on a third and seven and was hit from behind. As he got hit, his leg contorted awkwardly.
Doctors from both teams immediately rushed to the field to attend to Milton, who looked down to see the severity of the injury and then put a towel over his face in distress.
UCF redshirt sophomore wide receiver Tre Nixon fell to one knee as soon as Milton went down on the field.
Medical staff immediately brought a cart out to the field, and as soon as that happened, players from both the Knights and the Bulls rushed over to give their well wishes to Milton.
Milton was rushed to a local hospital during the second quarter to undergo evaluations, ESPN reported. 
This is a developing story. Check back with NSM Today for updates.