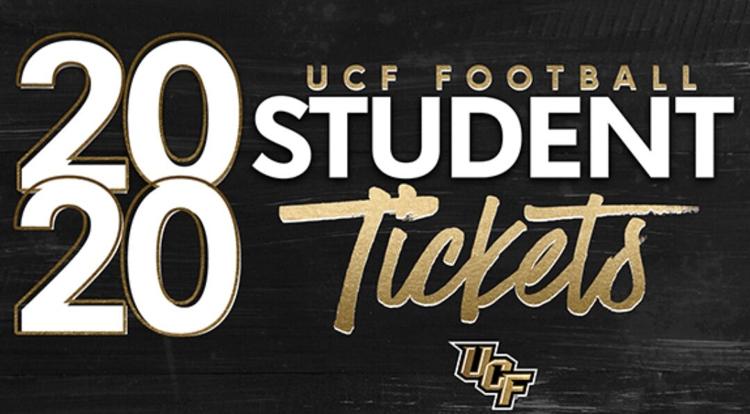 UCF will implement a lottery to determine which students will receive a student ticket for each home football game this season, UCF Athletics said.
The online lottery system will randomly select 1,500 students to attend each game, UCF Athletics said. Different students will have a chance to attend each game and each student will be able to bring one UCF student with them. 
Students have until 11:59 p.m. on Sept. 11 to sign up for the lottery, UCF Athletics said.
Valencia College student Greg Henderson, a junior supply and chain logistics major, said he understands why UCF is doing this, considering everything that's going on in the world.
"I kind of feel like we're getting back to normal with the whole COVID thing," Henderson said. "I think it's a good thing."
UCF Athletics said they will notify students each month about which games they are chosen for. Students will be notified in September for all games held in October. Students will receive a text during game week to claim their ticket at UCFStudentTix.com, UCF Athletics said.
Non-UCF students will also be able to attend home games. John Heisler, UCF senior associate athletics director, said in an email on Friday that season ticket holders will receive priority. Heisler said he won't know how tickets will be distributed to non-UCF students until a response is received from all season ticket holders.
"Once we've accomplished that process, we'll take stock of where we are from a numbers standpoint, if any remain, and make decisions from there," Heisler said.
Liv Nycz, a freshman political science major, said it's great that students can go but wishes there was a way for students to sign up in groups.
"It's going to suck if I get into the first game but none of my friends do," Nycz said.
UCF alumnus Kevin Nelson, 25, said he and his friends would be extremely sad if they couldn't show support for their university, but he understands why priority is given to students.
"But at the same time, like, there's more alums than actual students," Nelson said. "Obviously, we love UCF just as much, if anything, more."
The Bounce House stadium was approved to have fans attend home games at 25% capacity on Aug. 31, UCF Athletics Director Danny White said. This will allow the stadium to seat about 11,000 fans, UCF Athletics said.
Three thousand students will be able to attend UCF football home games, UCF Athletics said on Sept. 1.
For more information about UCF game day, see the Gameday A-Z Guide.