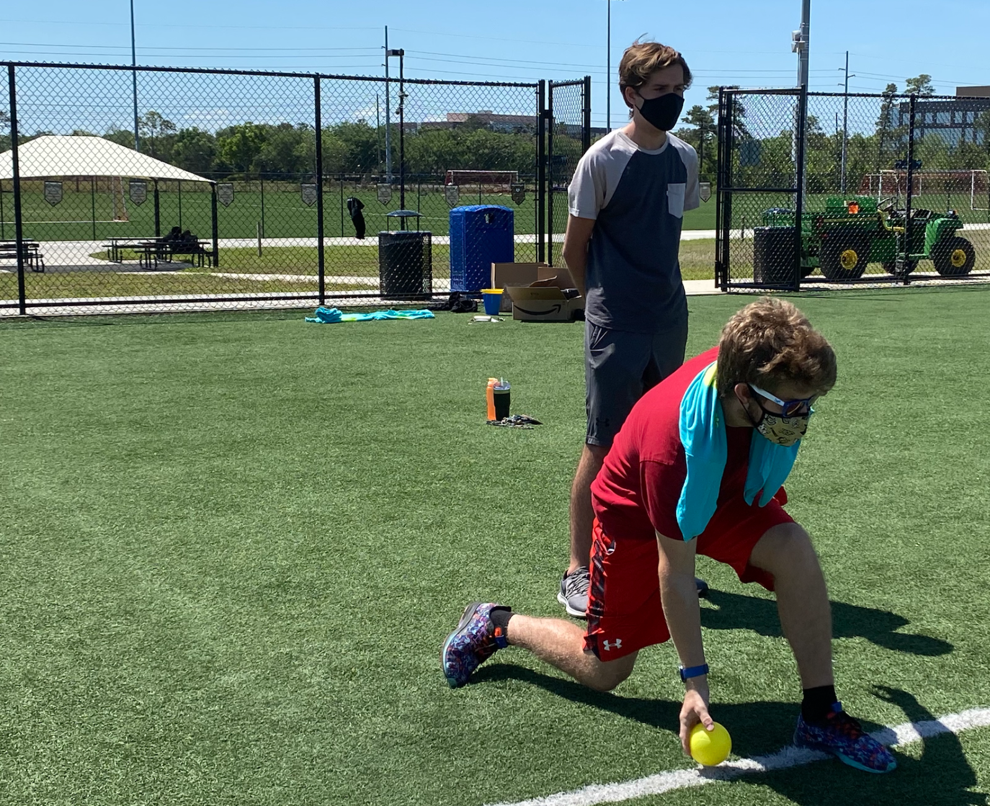 Intramural Sports at UCF hosted Day of Play: Spring Showdown on March 27. At the event, 14 teams of two competed in a series of outdoor games including ladder ball, yardzee, lawn skeeball, giant Jenga, bocce ball, and bean bag sequence. 
The event was formed as a replacement for RecFest, which was cancelled last year due to COVID-19 and could not be held this year for the same reason. 
"In the past we've always run RecFest, which was a big event that we would do every spring," Intramural Sports graduate assistant Nicole Vance said. "We wanted to create an event that was similar in nature to RecFest, where we're competing in a bunch of different fun games and earning points at each of the games."
Although both events encouraged students to get outside and have fun with an afternoon of outdoor activities, Day of Play was designed on a smaller scale to be safer for students to participate in during the pandemic.
"We just wanted to put on a fun couple of hours of games people can play, to get out in teams with a friend and just compete against some of the other Intramural participants and some other people on campus," Vance said.
Despite being smaller than RecFest, Day of Play still provided the same service to students: outdoor activities to participate in with friends. 
Freshman Evan Rackliff's team won the bocce ball event and said he first heard about Day of Play via email.  
"I signed up for today because I got an email, realized I had nothing to do today, and thought 'Hey, sure, why not? Let's have some fun,'" Rackliff said.
Many in-person events typically held during the school year have been canceled this past year due to COVID-19, so students said they looked forward to getting out and going to an in-person event.
"When I saw [Day of Play] was coming up, I signed up because it was just something fun to do on the weekend and I really haven't done a lot this semester. It's nice to see in-person events, so finding out that we were having this today was kind of a sign of relief,"  Jean Jerome, senior finance major and Recreation and Wellness center staff member, said.