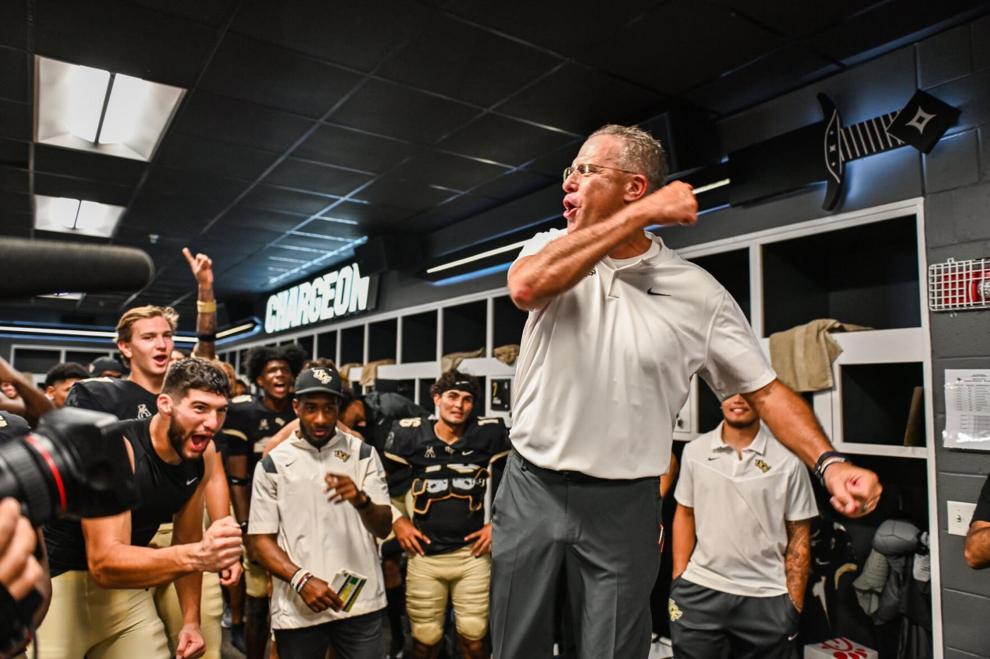 UCF can't seem to shake the injury bug this season as Knights Head Coach Gus Malzahn announced Monday he has a fractured tibia.
After the Knights' 4th-and-1 defensive stop against Tulane University Saturday, Malzahn was celebrating with 5:31 remaining in the first quarter when he collided with defensive back Quadric Bullard, injuring his knee.
Despite the injury, Malzahn still finished the game on the sidelines. In his post-game press conference, he said he would be ready to get back at it regardless of getting hurt — but it will now have to be on crutches for about six weeks, as the head coach allows his broken right leg to heal.
"Adrenaline kicked in for a 56-year-old man is what happened," Malzahn said Monday. "I just went with it. I knew something was wrong, but I didn't know how bad it was."
Malzahn said he doesn't need surgery but has a few different fractures in his right leg and will not put any pressure on the injury. He doesn't know yet if he will be on the sidelines when the Knights face off against Southern Methodist University Saturday. For now, Malzahn said he'll likely use a golf cart to get around practice during the week. 
"We're still working through that," Malzahn said. "That's some conversations we're going to have this afternoon and see what's best for us moving forward because this isn't going to be a one-game deal: It'll be the rest of the season."
Malzahn coached almost the entirety of the game with a broken leg, earning high praise from Knights redshirt senior offensive lineman Marcus Tatum for his toughness to stay on the sidelines with the team.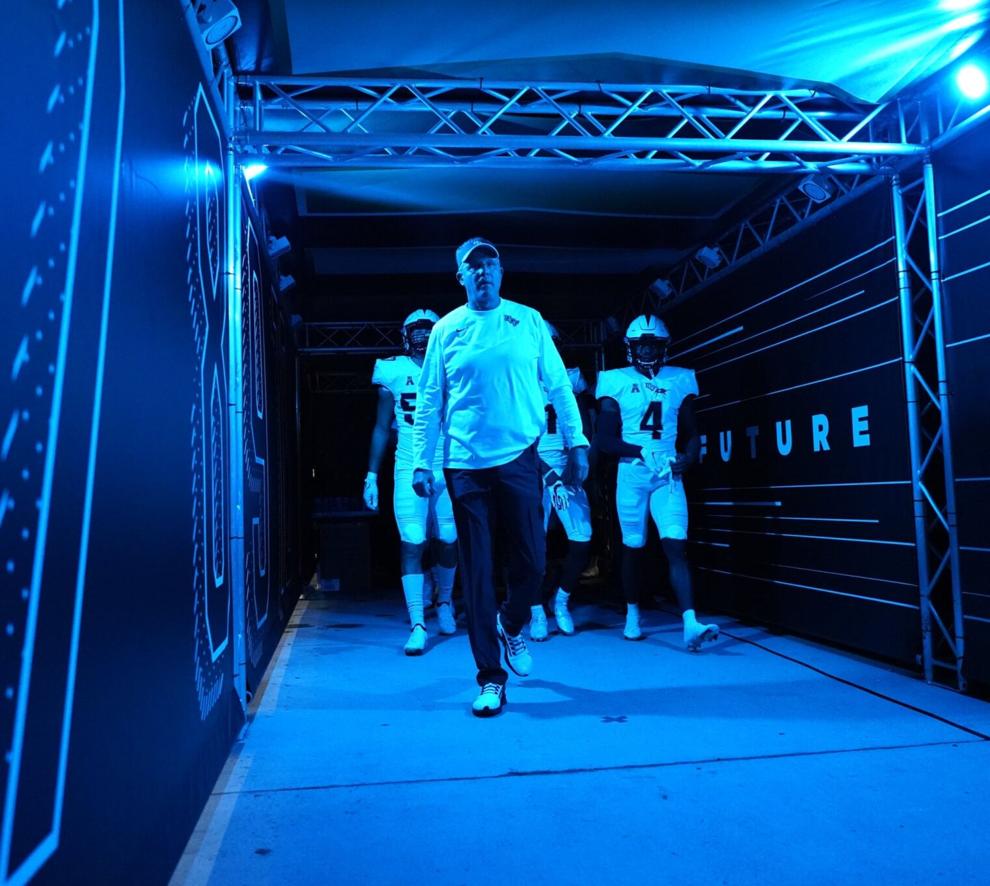 "It starts from the top to the bottom man," Tatum said. "That's what he coaches. That's what our strength coach coaches, so it was no surprise that he was still out there." 
The Knights have been unfortunate this season, losing starting quarterback and Heisman hopeful Dillon Gabriel to a broken collarbone in week three, while star senior defensive lineman Kalia Davis tore a ligament in his right knee Oct. 6. Starting running back senior Isaiah Bowser missed two games, and starting wide receiver Jaylon Robinson has missed six games, both due to knee injuries. 
Despite the unfavorable moments, UCF is 6-3 and 4-2 in the American Athletic Conference heading into a conference matchup against SMU. UCF became the first bowl-eligible team in the state of Florida after defeating the Tulane Green Wave 14-10 in a nail-biting Homecoming game Saturday.