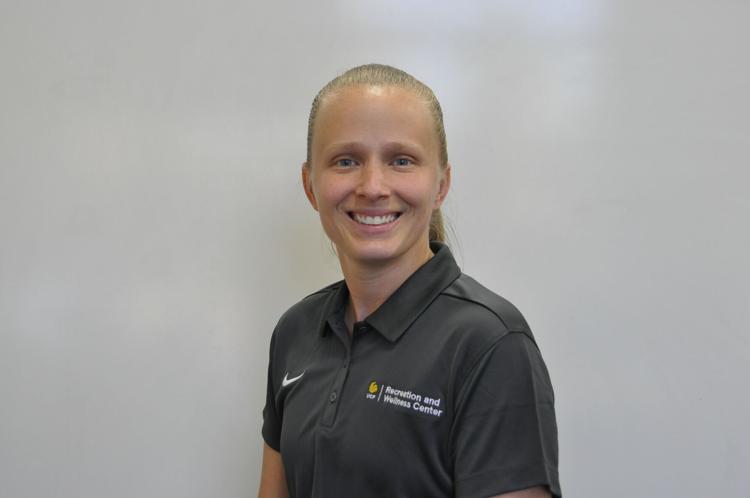 There is no secret about the hardships women face in a sports world dominated by male officials. 
One former UCF student, Heather Marshall, has proved hard work and a love for sports can triumph those odds, and is now a referee for NCAA Division I Basketball.
"Honestly, my mindset is to work as hard as I can, do the best I can, and hope to show I can be a good referee amongst males or females," Marshall said. 
As an undergraduate in 2009, Marshall participated in intramural sports clubs like basketball and rugby with "free agents" or students who didn't make any team's official final roster.
Many of those students had already become officials through UCF's referee program. Marshall said pressure from parents to find a job and the want to stay involved in sports made it easy for her to join the IM program.
Marshall earned a graduate degree in higher education from UGA in 2015, but has since transitioned back to UCF as the facilities and aquatics coordinator, still making time to referee.
Marshall referees in Division I basketball conferences, including the Atlantic Sun and Conference USA. Before the pandemic, she was selected to be a tournament official of the NCAA Division II Women's Basketball National Tournament.
"Patient, calm, humble and steady under pressure," said Gary Cahen, associate director of RWC via email. "She's naturally skilled in those areas, but she's also put in the work to apply them consistently and has taken no shortcuts to some of the leagues she's now working in."
Cahen hired Marshall as the intramural supervisor in 2011. She landed her first-ever job refereeing recreational and club sports while working in the IM program. 
Video breakdown, rule studying and mechanics practice are part of the preparation that each official goes through. Marshall said becoming a sports official can teach students quality skills regardless of their ultimate goal or field of study. 
"A lot of referees get to strengthen their conflict communication skills," Marshall said. "You get to figure out how to communicate with people on different levels."
Marshall's first experience refereeing boys and girls high school basketball came while working as a graduate assistant in the IM sports program. She said there are still times where coaches or players are frustrated about having females on their male games.
Despite any controversy, Marshall said some of her favorite game experiences have been working on an all-female crew on a boys basketball game.
"I am very fortunate enough to work for an assignor that truly believes in putting the best officials on games no matter if they are males or females," Marshall said. "I try not to get mad about it, but instead just go out and prove myself."
Joaquin Vidal-Collazo, sports club coordinator at Georgia State University, said he has worked many games with Marshall including the 7A State Semifinal in 2019. Vidal-Collazo said Marshall has really blossomed at the collegiate level. 
"Her personality shines on the basketball court because she's able to be assertive without pushing players and coaches away," Vidal-Collazo said via email. "Heather's efficacy parallels those of officials working at the highest level of our game."
Following a short one-year tenure working professionally at Appalachian State in 2015, Marshall took the first opportunity to return home to UCF.
"I'm very passionate about UCF and the things we do here in the Recreation and Wellness Center," Marshall said. 
Over the summer, Marshall transitioned to the facilities and aquatics coordinator where she is responsible for the leisure and lap pool services and student building managers. Marshall also trains the lifeguards that oversee each pool area. 
Andrea Snead, RWC assistant director, said the two developed a deeper friendship since Marshall returned to UCF as a professional staff member.
"It has been great watching her go from a strong student to a stronger professional," Snead said via email.
Despite the nuances of learning a new position, Marshall still enjoys both refereeing and sports coordinating. Marshall said her main goal in officiating is to continue to move up in NCAA Division I. While acknowledging any negativity, she said there is also absolutely plenty of people that want to see women succeed in officiating. 
"My advice is to just work hard and don't let the negativity discourage you," Marshall said. "Fight through the negativity."