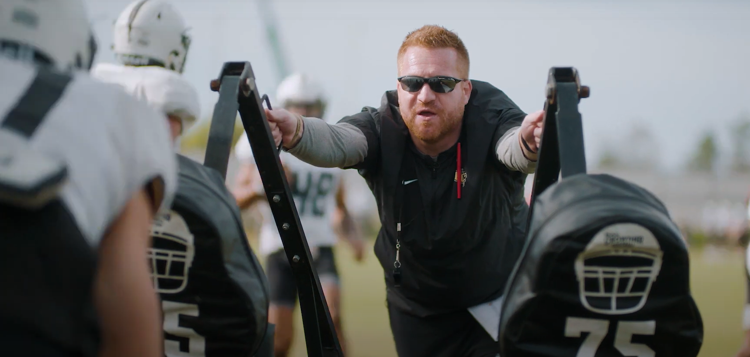 After training camp concluded on Saturday, the football team turned its attention to Georgia Tech, co-offensive coordinator Alex Golesh said in a press conference Thursday.
The team tried to simulate what a normal game week would be like to give the players a head start before the real thing, Golesh said. With film from prior games at its disposal, the coaching staff went over fundamentals such as blocking, timing, tackling and taking care of the football. 
"I think this extra time has allowed us to cover those details we've been harping on," Golesh said.
Despite Georgia Tech going 3-9 last season under first-year head coach Geoff Collins, Golesh said he sees the Yellow Jackets' entire secondary returning as something to watch for. 
Golesh said he knows from experience what it is like to start out at a new school and that a coach's second year is generally better than its first. Golesh said he is keeping this in mind as he travels to face Collins' Yellow Jackets. 
"Schematically, I think he's always had his unique staples to a defense," Golesh said. "They will give you issues if you let them line up and play as hard as they do." 
With his first offseason with the team coming to a close, Golesh said he's had a fascinating experience.
Golesh said he enjoyed bringing his own flavor to the offense and working alongside co-offensive coordinator Anthony Tucker and praised his colleague's humility.
"I think Coach Heupel enjoys having two different perspectives, yet two guys that have a really similar approach at teaching young men," Golesh said. "It's been a fascinating ride in that regard, just having somebody you can bounce things off of."
As college football teams across the country begin to kick off their seasons, UCF is looking forward to joining in on the action. Golesh said the team gained a rejuvenated level of energy now that there is a target for when they will play. 
"Now that there's somebody else that they get to hit, rather than their own teammates, I think they're even more excited," Golesh said. "The light at the end of the tunnel is a week away."