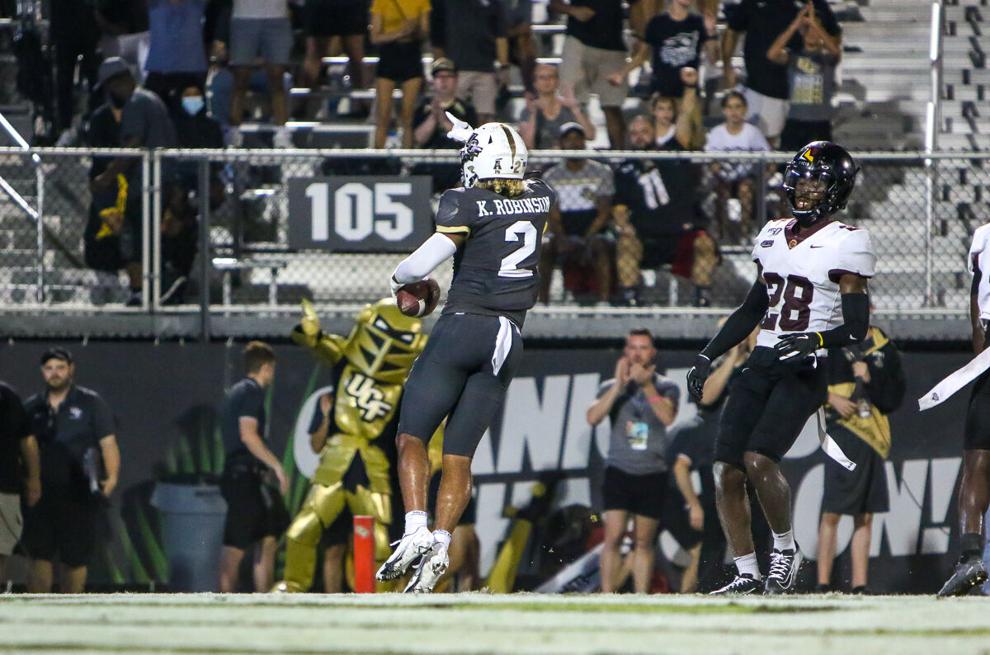 Sophomore wide receiver Kaedin Robinson announced he will enter the NCAA Transfer Portal, after playing one season at UCF, on social media Saturday night.
"After a long and hard decision, I've decided to enter my name in the transfer portal, with 3 years of eligibility left," Robinson said in an Instagram post.
This comes a couple of hours after junior quarterback Dillon Gabriel announced he will enter the transfer portal. Robinson only played in three games this season. During his time at UCF, the sophomore had one reception, which was a 30-yard touchdown against Bethune-Cookman University on Sept. 11.
Robinson transferred to UCF from ASA College in Brooklyn, New York, in 2021 after the 2019 season, in which he had 37 catches for 879 yards and nine touchdowns. Robinson didn't play in 2020 because ASA canceled its season that year due to the COVID-19 pandemic. Robinson thanked his Knights teammates in his post.
"Y'all know what it is, LOVE," he said. "Forever grateful for each and everyone of you, love y'all boys."
Robinson also didn't forget to thank Knight Nation for his time at UCF.
"Thank you for welcoming me in with open arms and allowing me to make friendships that'll last forever," Robinson said.