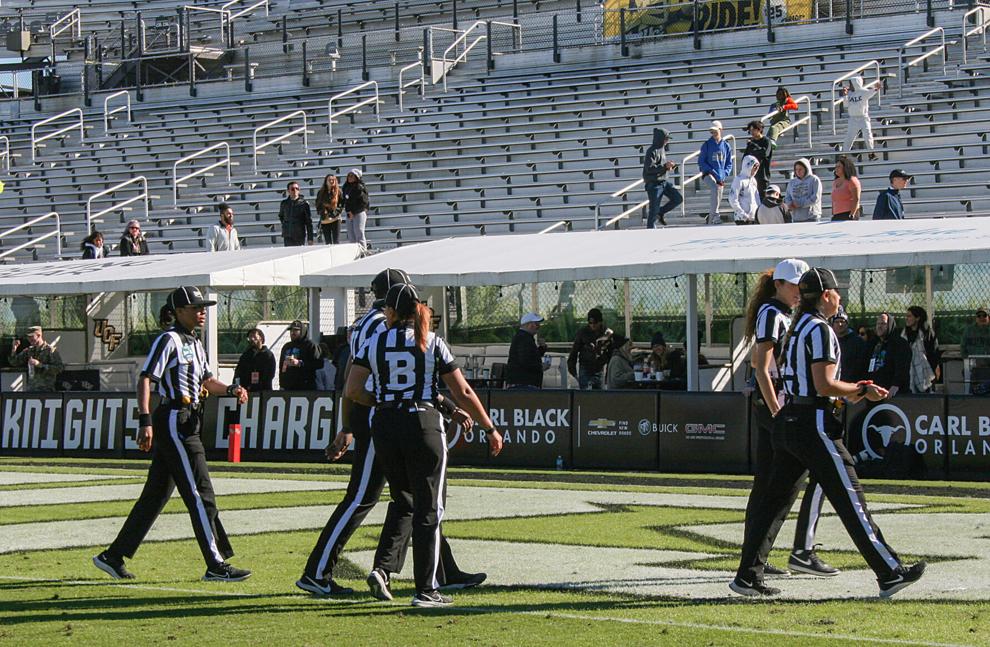 Cheers filled the FBC Mortgage Stadium this weekend as eight women in black and white striped shirts took to the field, calling the shots for the first time in NCAA history.
Saturday was the Hula Bowl, a football game comprising all-star players from colleges across the nation. This was the second year UCF hosted the event. This year marks the 77th year of the game, and the first time a football game above the high school level has been officiated by an all-female crew. Amanda Sauer, Sarah Fleming, Catherine Conti, Henrietta Powell, Nicole Randolph, Karina Tovar, Krystle Apellaniz and Monique Washington made up the octet. 
"This should not be the exception, but the norm," Sauer said in an interview with Fox 35 News. During the Big 10 conference, she was a center judge, and just served as the head referee for the Hula Bowl.
As of the 2022 season, there are only three female officials in the NFL. In last year's Big 10 conference, Sauer was the only woman officiating.
"I'm still trying to pinch myself," Tovar, side judge for the Hula Bowl, said. "I keep thinking, 'When is this going to get normal?'"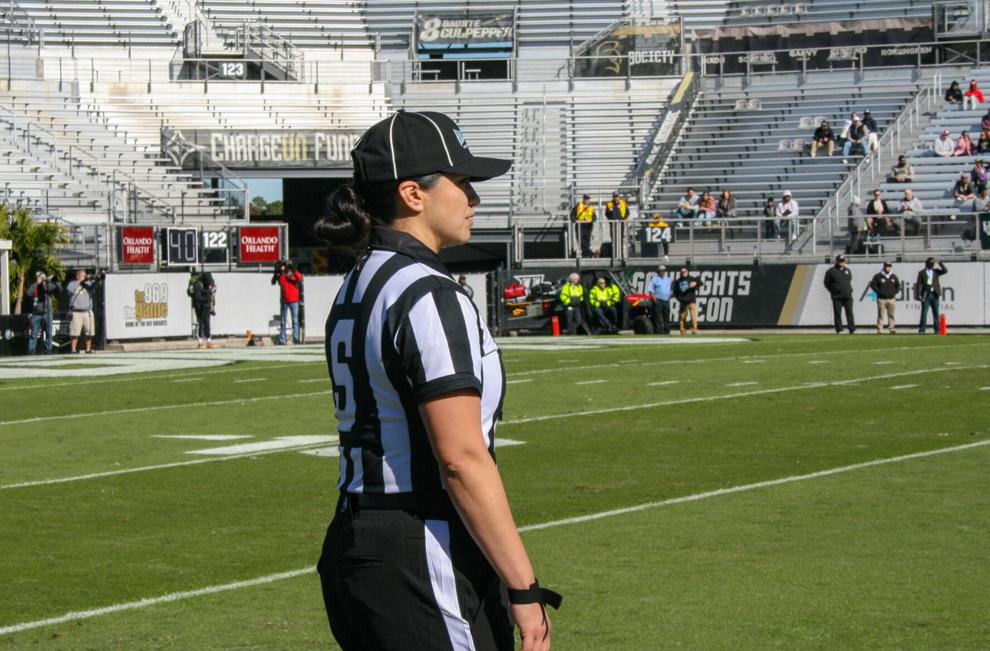 Tovar said her interest in the sport goes back to when she was a child, watching games on TV during the weekends. As a first-generation immigrant, she said her curiosity about American culture led to her fascination with football, even before she could fully understand English.
"I related it a lot to chess growing up," Tovar said. "There are so many bright minds on the football field, from coaches to players. It was like who can be the brighter mind while being the best athlete?"
Tovar said she played basketball for much of her life. When she was in college, she said she was contacted about officiating for high school JV basketball. She said that what started as a side job turned into a passion.
Thirteen years later, she's officiating college-level games.
"These women welcomed me in," Tovar said of her fellow officials.
Tovar said seeing other women officiating was inspiring for her, and empowered her even when she faced obstacles. 
"I could walk around and have about a hundred guys telling me, 'We don't want you here', but you know what? I saw her, I saw her," Tovar said. "Well, you don't want me here, but I can be here."
Throughout her officiating career, she said she is constantly seeking to improve herself.
"That's ultimately the path that I'm sold on," Tovar said. "We bring the best version of ourselves and we make it better."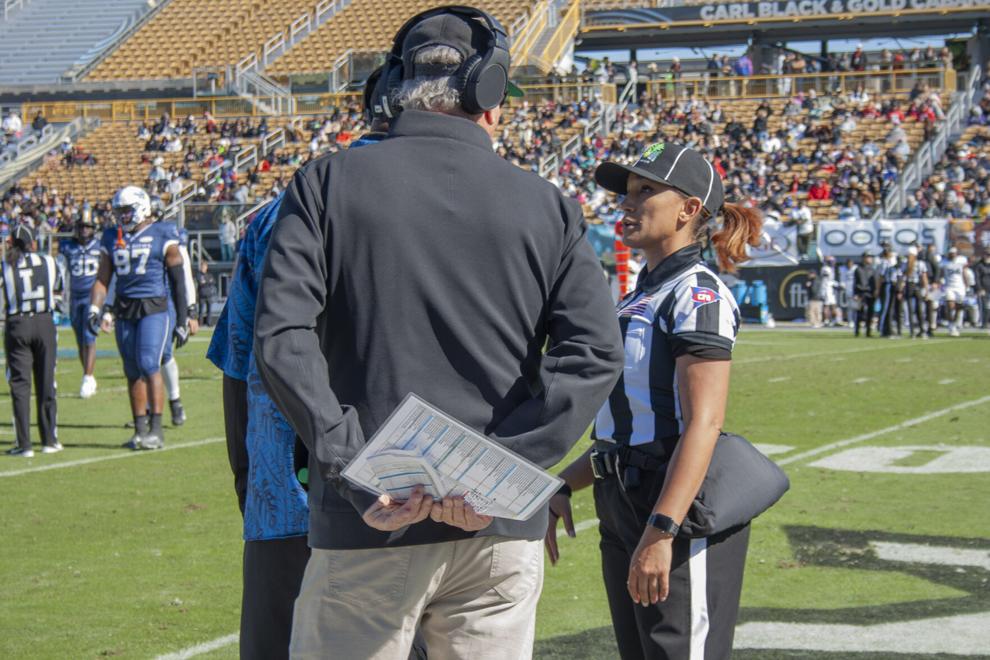 All eight women are with the NFL's Mackie Development Program, which trains college-level officials for the NFL. They participate in training camps, attend clinics, and officiate NFL preseason games and all-star NCAA matches like the Hula Bowl. The program emphasizes diversity, and officials are chosen from over four thousand candidates, according to the NFL operations website. At the conclusion of a season, the officials are assessed on their abilities, with the potential of moving up to positions in the NFL.
"I'm proud of my sister," Marc Apellaniz, the brother of Apellaniz, the back judge for the Hula Bowl, said. Like Tovar, Apellaniz's brother said she has been officiating for many years. Her family said they hope she will reach the NFL one day.
When asked what she hopes girls who watched the Hula Bowl took away from the game, Apellaniz's response was simple:
"Go put the stripes on and go to work," Apellaniz said.