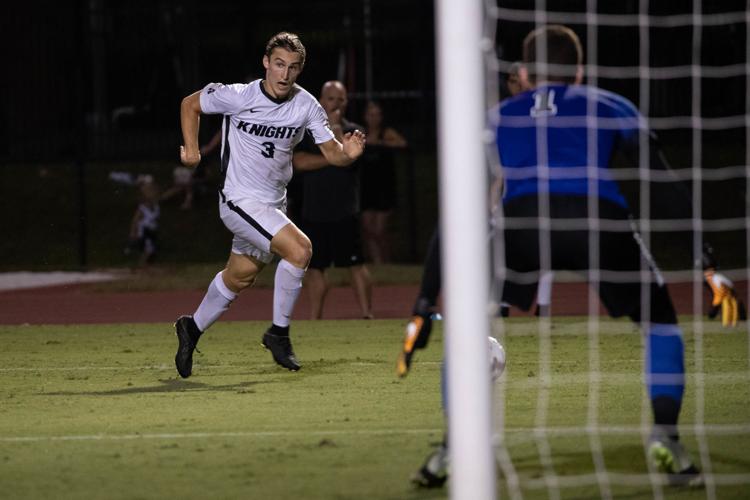 UCF senior forward Cal Jennings and UCF redshirt senior defender Jonathan Dean were selected in the MLS 2020 Superdraft on Thursday.
Jennings was selected in the first round as the 17th overall pick by FC Dallas. Dean was picked shortly after in the second round by Orlando City SC as the 39th overall selection.
Jennings joined the UCF team as a freshman. Throughout the years, he became a key part of the UCF offense. He has started in 52 games and scored 52 goals. 
During his senior year, the starter has played a total of 1642 minutes and scored 18 goals. He was tied for first place in the NCAA along with Robbie Robinson from Clemson University and Thibaut Jacquel from Campbell University.
He was named All-AAC First Team, AAC Offensive Player of the Year and USC All-America First Team this past season alone.
Dean transferred from Wofford College his sophomore year and has started in 47 games as a Knight. During his most recent season, Dean played 1902 minutes.
Nine players from UCF's Men's Soccer Program have pursued their career through the MLS Superdraft since 2008.
This is the second time in UCF history that two players have been selected in the draft. In 2011, Kevan George was selected by Columbus Crew SC while Warren Creavalle was picked up by Houston Dynamo.
Jennings and Dean will begin a training camp with their respective teams but are not granted an immediate MLS roster contract.