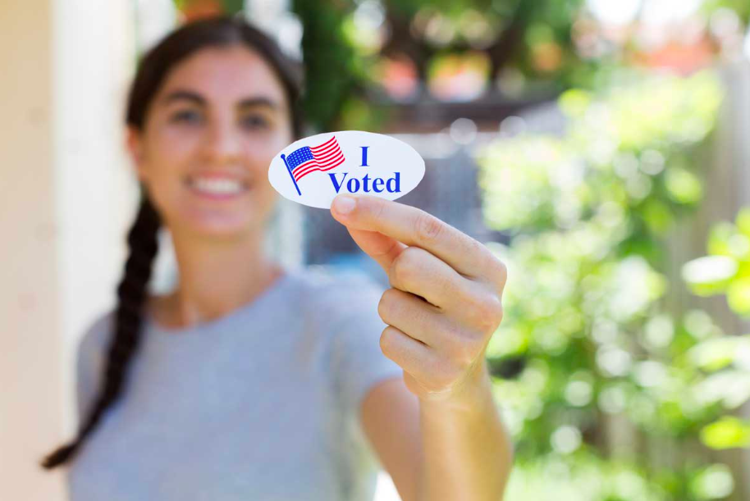 A demographic not known for turning out in large numbers was classified as a force in the 2020 presidential election.  
As of Election Day, millions of ballots were already accounted for — including close to 10 million from young people ages 18-29, according to Tufts CIRCLE.
Tufts CIRCLE's initial estimate suggested that as of early Wednesday afternoon, the aggregate youth voter turnout in 11 crucial battleground states (AZ, CO, FL, GA, IA, MT, NC, OH, SC, TX, WI) was between 47 and 49%, meaning that nearly half of all eligible young people cast ballots in the most critical election races in the country.
UCF's Live Oak precinct saw 105% voter turnout this election. By 6 p.m. on Election Day, a total of 147 students had voted at the Live Oak center with around 10,000 students who already casted their vote early over the course of the week prior.
Roughly 1.2 million total votes were casted by the youth (age 18-29) reported two days before Election Day (Nov. 1). This date includes both in-person and mail-in early voting, according to Tufts CIRCLE. 
This 2020 election, the youth turnout in Florida for democratic nominee Joe Biden is 64%, and for president Donald Trump is 34%, according to Tufts CIRCLE. 
According to a poll from the Pew Research Center, Generation Z teens and young adults have overwhelmingly adopted left-leaning beliefs similar to those of the millennials before them. They overwhelmingly disapprove of President Trump and believe the government should do more and reject American exceptionalism.
Generation Z grew up in a time where the first black president was elected and same-sex marriage was legalized nationwide. They also, according to Pew, will be the most "racially diverse" generation. 
Emma Trittin, senior political science major, said youth voters are more active this election due to many controversial issues occurring this year.
"The problems going on in our country has made people realize they can't be silent anymore, they have to take action," Trittin said. "The power in your voice and your vote is huge." 
Trittin also said the election for Congress in 2018 had a large amount of young people elected into office, which gave youth hope that they are capable of creating change. 
Aubrey Jewett, UCF politics professor, said the youth voter turnout can push politicians to focus on issues relating to their demographic rather than middle-aged and older adults. 
"If younger voters want to be taken more seriously and want their issues to be heard - especially if they want to have an impact on who is running this country — you've got to get out there and vote," Jewett said.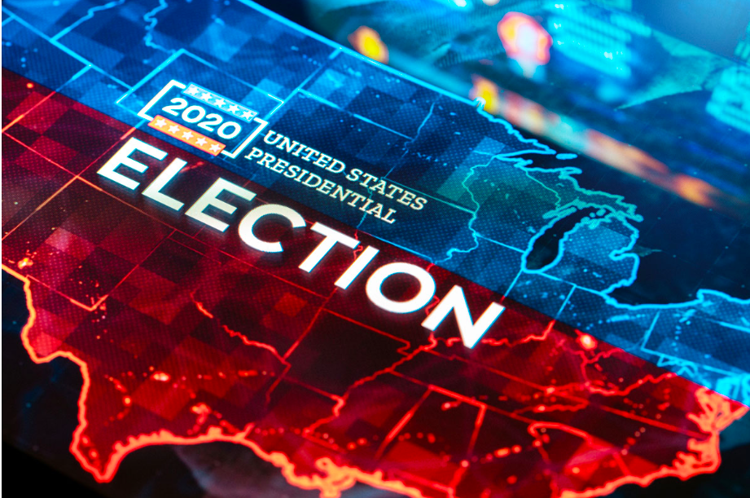 As of 11 p.m. on Nov. 3, Tufts CIRCLE estimated that the youth share of the vote in the 2020 election was 17% compared to 16% of the youth voter share accounted for in 2016 when Trump was first sworn into office. 
The youth share of the vote is often adjusted on election night and in the days beyond, as more votes are accounted for in pending states. 
Diego Molina, political science major and member of College Democrats at UCF, said it is important that not only himself but every youth voter do more than just share social media posts — vote. 
"Our age group is a continuously growing population," Molina said. "Imagine if every eligible youth voter from the age 18-29 casts a ballot… politicians would see a surge of youth voters they could have never imagined."
The share of all votes cast by young people depends, not just on the participation of young voters, but of the entire electorate, reports Tufts CIRCLE.
Currently, Biden is leading the election with 264 electoral votes compared to Trump with 214, reports the Associated Press. 
Molina said the youth are a rising generation of young people who are voicing their views and mobilizing in response to concerns about racial inequality, gun violence, climate change and healthcare for everyone.
"The youth have to continue to go out there and vote in every election local or national," Jewett said. "It is a basic responsibility, but it is really important to our democracy."