Under an American flag tent, the Young Americans for Freedom club used zebra cakes and cosmic brownies as teaching tools.
With a bake sale outside the University of Central Florida Student Union on Tuesday, the club gave students a taste of socialism.
The socialist bake sale was intended as "a way for students to really learn what socialism is and how it would affect them personally, because socialism is not all just a bunch of free stuff," according to the Facebook event page.
Students passing by were asked to donate whatever amount they wanted in exchange for receiving some portion of a baked good.
"I really support the club. I think they are a voice that's not being heard to the degree it should on campus," said Connor Bowers, sophomore electrical engineering major. "The bake sale is a really simple way to implement real world consequences and put that at the forefront of the minds of people who donate."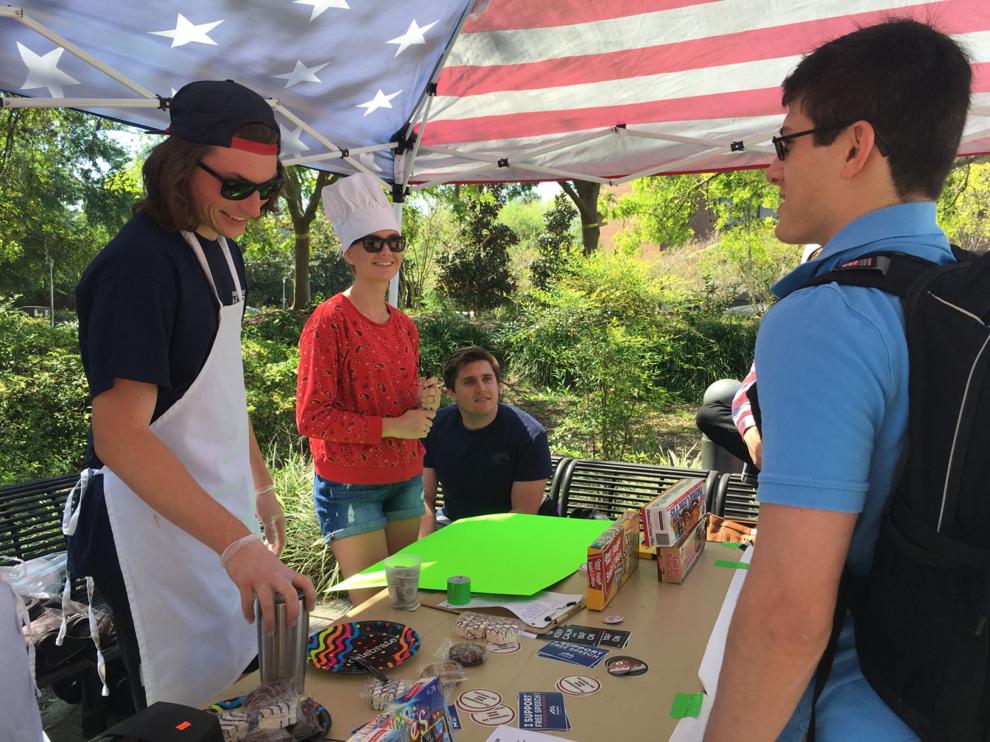 Donations, which were contributions to the YAF club funds, varied from a handshake to $10.
Surrounding the YAF tent were other political organizations with differing opinions such as Knights for Bernie. The new President Bryn Taylor disagreed with how the YAF were portraying socialism.
"They are not portraying socialism accurately," said Taylor, freshman communication sciences and disorders major.
She said that although she appreciates that there are different clubs on campus supporting different causes, being too divided isn't productive.
"Just to be anti-something rather than pro-something is deconstructive," Taylor said. "It isn't really getting us anywhere and is just creating an unnecessary stigma on campus."
Story originally published on April 7, 2016.