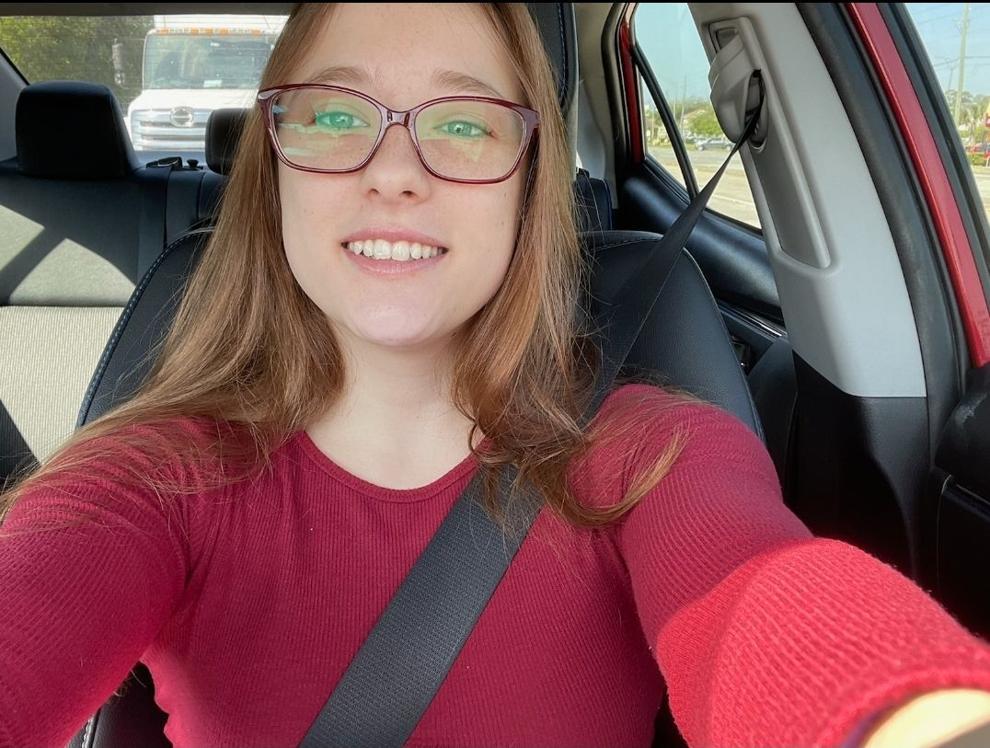 Trigger warning: A portion of the following story contains discussion of unwanted sexual behavior.
Brittany Pollock said an encounter with a stalker in high school left her scarred.
The 21-year-old environmental science major said she developed a fear of men she still battles with. Pollock said she will not go to the gym alone and sometimes struggles to leave the house.
"I shut myself (off) from everyone," Pollock said. "How can I protect myself besides locking myself in my house and sleeping for days?"
During her freshman year of high school in 2015, Pollock said her stalker often visited her at Chick-fil-A, where she worked at the time, after she rejected his initial advances. He then joined the school wrestling team just to get close to her.
Pollock said due to the small team size, the coach would have mixed-gender sparring. While wrestling him, she said her stalker would grab her inappropriately and become aroused. After he pinned her during practice, Pollock said he started rubbing himself against her as he held her down, which made her feel powerless. She screamed for her coach to get him off.
"I didn't like being used in that way," Pollock said. "I never felt so weak." 
Pollock is not alone. Stalking incidents are growing in prevalence on the UCF main campus, with 34 cases reported in 2018 and 44 in 2019, according to the UCF Annual Security and Fire Safety Guide. In 2020, cases went down, as did most crime that year, due to COVID-19; numbers for 2021 are not in yet.
According to the Orange County Clerk of Courts, a 55-year-old Frontier Airlines pilot named Vernon Crider was arrested from his home in Missouri on Oct. 13 for crimes committed against a young female student at UCF. Crider had allegedly placed a camera outside the window of her UCF-affiliated The Pointe at Central apartment unit, according to a UCF Police Department incident report. Crider was charged with two felonies: burglary of an occupied dwelling in the second degree and attempted video voyeurism in the third degree, the report states.
Amanda Sellers, public safety communications coordinator at UCF, confirmed The Pointe at Central is under the jurisdiction of UCFPD, while UCF Housing and Residence Life officials said the property is not under the same community guidelines as a campus dorm, despite its university affiliation. This distinction allows The Pointe at Central and Knights Circle, the other UCF-affiliated apartment complex, to manage the properties and their security.
According to the incident report, security at the complex's front gate was absent during a routine patrol by UCFPD, with "the gate left open, allowing anyone to enter." NSM Today reached out to The Pointe at Central for comment on the matter, but Leasing Manager Francesca Archbold declined to comment. However, UCF students who live at the complex had plenty to say. 
Gabriela Ruiz, a senior technical communication major, said she initially chose The Pointe at Central because she thought it was a safe community. Ruiz said she was frustrated to learn about the hidden camera incident through a GroupMe chat instead of the complex. 
"It was sent in a chat for our building by another one of our neighbors," Ruiz said. "(An article on Crider) had been published for days before we found out. I attempted to reach out to the office, but to no avail."
Her roommate, Lynda Anyosa, a senior electrical engineering major, said she was also frustrated about the lack of transparency. Anyosa said she attempted to raise awareness on the community's Instagram page and was blocked by the apartment complex.
Anyosa said the hidden camera incident isn't the only security issue at The Pointe at Central, and she doesn't feel safe.
"I think my worry began when people in our apartment building group chat were discussing about their packages stolen from the front door," Anyosa said. "Now that there's a situation of the girl being a victim of voyeurism at the Pointe makes me even more worried."
Even though there is a new security company at The Pointe, Anyosa said she is unsure about renewing her lease; Ruiz said she would not be renewing hers. 
Biology sophomore Jose Diaz said he feels more optimistic about the new company. Diaz said he noticed when he used ridesharing apps, such as Uber and Lyft, that old security guards would only check for IDs upon entering the complex less than half the time.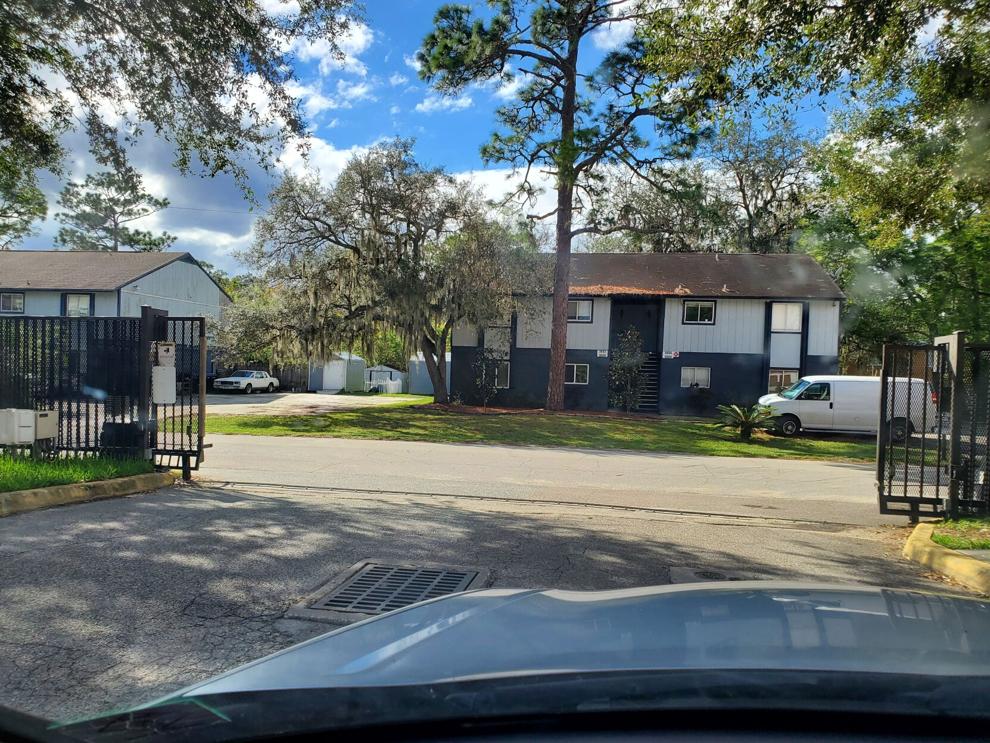 In contrast, Diaz said there is a more pronounced physical presence from the new company, and he is optimistic it will maintain a more secure property.
Other complexes around the area also have very lax or nonexistent safety measures. Pollock said her complex, Mercury 3100, has a console for gate controls but no gate. She also said that after reporting a Wi-Fi issue recently, a maintenance worker entered her apartment to respond to the issue without notifying her or her roommates.
In light of these safety concerns, Matt Ricke, assistant director of the Office of Institutional Equity and Title IX coordinator, encourages students to be proactive about safety, much like how Floridians practice hurricane preparation.
"(A) hurricane is very unlikely to happen statistically, but they occasionally do: So, we plan for them," Ricke said. "If something were to happen to you or somebody that you know, do you have a plan? Who are you going to call in those circumstances?"
Ricke said the UCF campus has a plethora of resources, training and programs to help students who do not feel safe, and this assistance is tailored to students' needs. This assistance also applies to past traumatic events and incidents that occur off campus.
"We can and do receive reports from students who have been impacted by sexual interpersonal violence abroad, on spring break, back home, on (or) off campus," Ricke said. "We usually can do something in response to those concerns, regardless of where they occurred."
Ricke said he is also open to feedback on how to better reach students in need. Pollock said her experience using school resources in the past gave her a negative view on an institution's ability to help.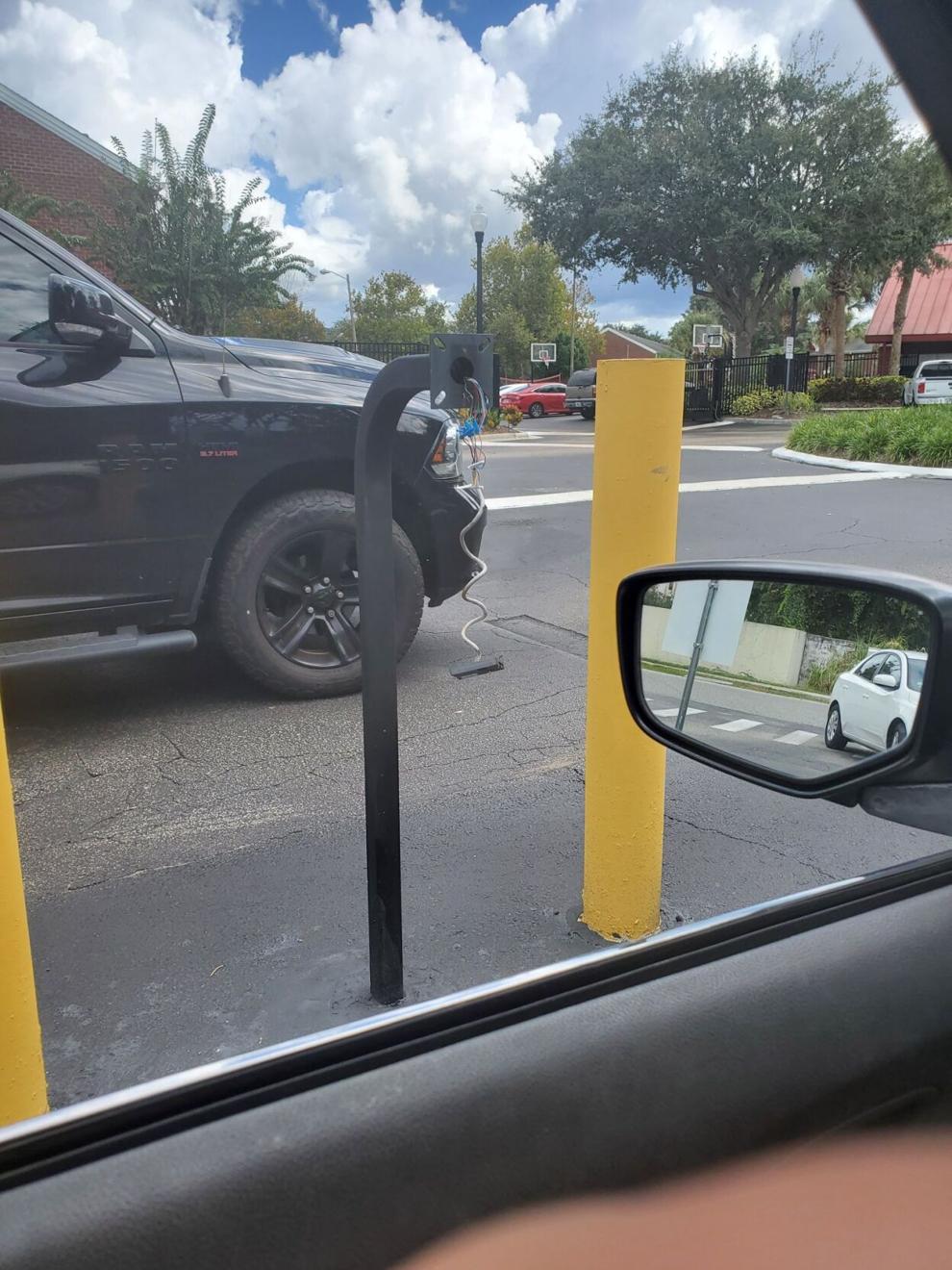 Her wrestling coach would not remove her stalker from the team, and she said her Spanish teacher even made excuses for the stalker's behavior. Even some of her classmates started blaming her when her stalker would bother them to get to her. 
"'This is your fault; that's why he is stalking you. You let this happen,'" Pollock said she kept hearing from people. 
With her current job, Pollock said she is reaching out to her employer-provided trauma therapy resources, as she is hesitant to trust another school institution.
"I just feel like that f------ boy took a lot from me, and I hate it," Pollock said.