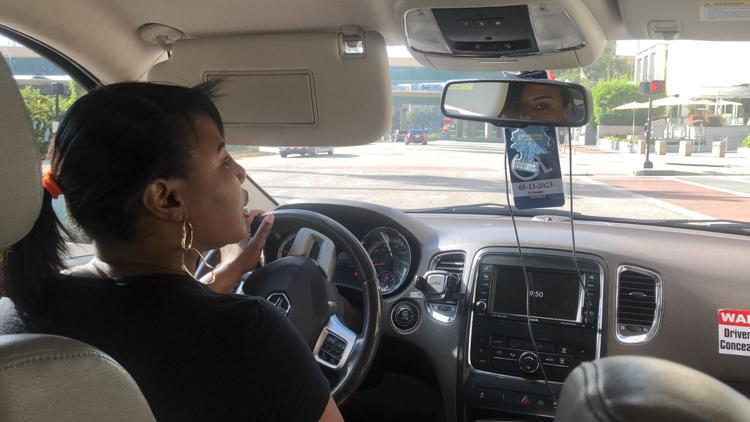 Downtown Orlando-goers have another new ride-hailing service to choose from now. What's the difference between this one and the others? This app focuses on the safety and empowerment of women.
Safr (pronounced "safer"), a women-focused ride-booking service, launched at the UCF/Valencia downtown campus and surrounding downtown Orlando areas on Tuesday.
According to Safr's website, its mission is to "improve the lives of women everywhere through safe transportation, job creation and financial security." Safr also strives to support and empower like-minded women by improving "greater gender balance, choice and participation in the ride-sharing economy."
What sets Safr apart from other ride-booking services is the extensive safety and security features embedded into each and every ride.
Safr Head of Public Relations Kelly O'Shea explained several of these features at a press conference on Wednesday.
Comprehensive background checks: Every potential Safr driver must pass a criminal and motor vehicle history background check, an in-person interview and a driving session before getting the green light to start driving.
24/7 real-time monitoring system: This system tracks every ride for route deviation or disservice and alerts the driver and rider to resolve the issue.
SOS button: If a rider feels unsafe, pressing the SOS button in the app immediately notifies Safr, 911 or a predetermined emergency contact.
Color-matching system: The driver and the rider are assigned a color to be verified before starting the ride, eliminating the chance of getting into the wrong car.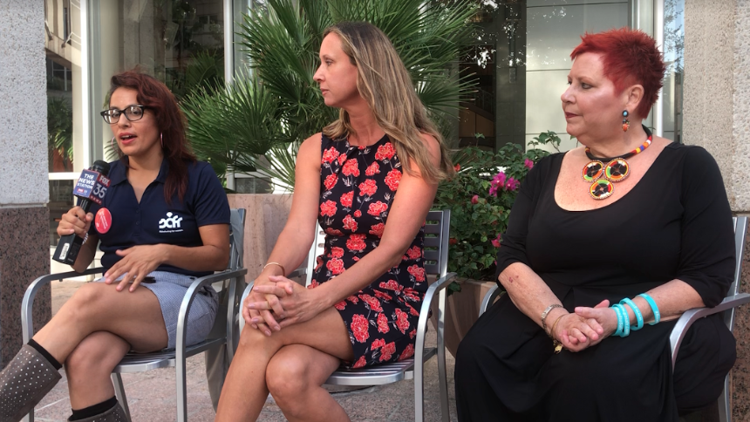 The app was created not only to empower women, but also to fill a gap in the ride-hailing market dominated by men, according to Safr CEO Syed Gilani at the press conference.
"Only a small fraction of total ride-share drivers from other ride-share companies are women," Gilani said. "They only drive during daylight hours. The market reduces their capacity to earn and skews the market in favor of men."
This does not mean that men are not allowed to ride or drive. Gilani mentioned there are opportunities for men and the LGBTQ+ community to drive too.
Safr COO Tiberius Vadan emphasized the necessity of choice in the ride-hailing market and vowed that Safr gives people that choice.
Similar to how someone can choose if they want a male or female doctor or if they want a male or female agent to search them at airport security, Safr drivers and riders have the ability to choose if they want a male or female driver or passenger.
"It doesn't mean that the other folks are not doing a great job of what they're doing, but it seems like sometimes people feel more comfortable to have that choice," Vadan said.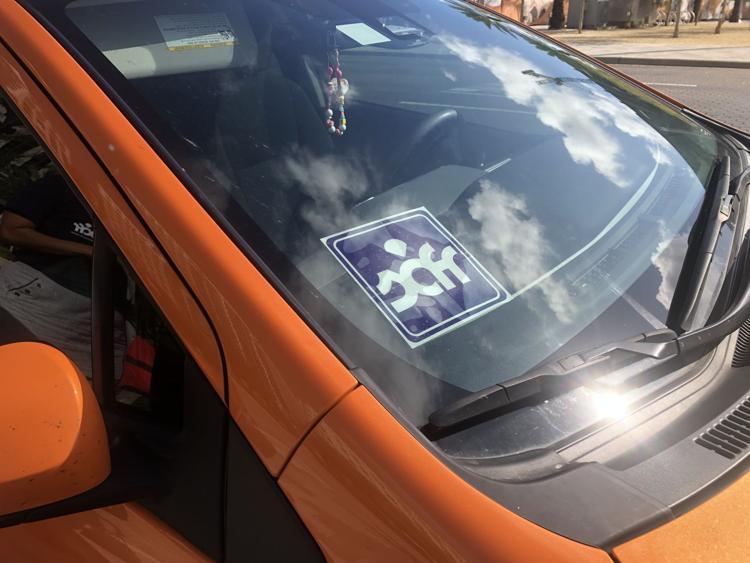 Former Lyft and Uber driver Ebony Kennedy, 40, made the switch to Safr about two weeks ago.
Although Kennedy said Uber gives drivers more for their money based on vehicle type and Lyft gets more calls during peak times, she credited her switch to Safr's mission of empowering women and the fact that Safr pays their drivers more.
"Safr offers a little incentive," Kennedy said. "They're paying a little bit more than all of [the other ride-sharing companies]. I feel more safe that there's going to be a lot more women passengers. I feel like I can drive a little bit later. I just feel a bit more comfortable."
Safr Orlando Captain and driver Rene Pitts said she appreciates the flexibility of hours during her busy schedule, making her feel safer and more empowered as a woman driver, entrepreneur and mother.
"You can drive at your own time without having to fear any time frame, such as night, or any other neighborhoods or any place where you feel unsafe," Pitts said. "Safr has already taken care of that for you."
Gilani made it clear he wants to empower women by emphasizing the importance of choice.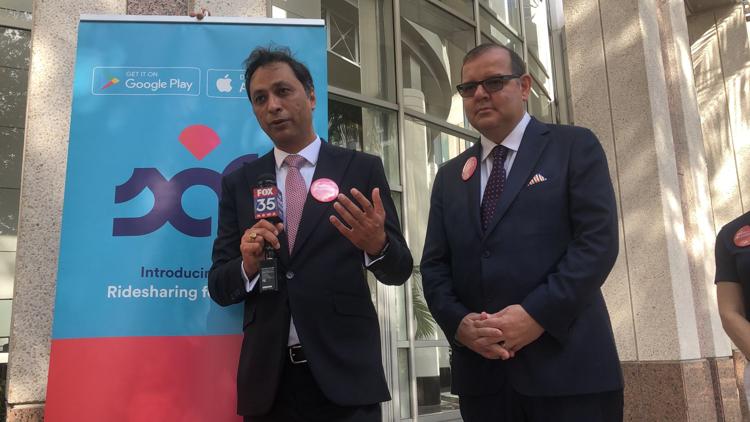 "We want to give them a choice… We want to make sure that we can encourage that choice," Gilani said. "We want to make sure through that choice, we can empower both riders and drivers so they can earn more. They can work late at night and never have to think about how they're gonna get home safely."
Although Safr just popped up in downtown Orlando, the women-focused app has been operating in Boston for about two years. Safr is rated 3.1 out of 5 stars on the App Store. Complaints on reviews are often due to a lack of supply for a high demand of drivers in the area, causing rides to be canceled or to not even begin.
In downtown Orlando's early stages of Safr, there are less than 100 drivers available, according to Gilani. Though the demand is high for Safr drivers, he said the deep background check requiring an in-person interview might slow down the process of accumulating more drivers, but they are working as fast as they can.
Gilani hopes to answer these complications with a call to the Orlando community to apply to be a Safr driver so the supply can meet the highly-anticipated demand.
"I want to take this opportunity to invite everybody to join our platform," Gilani said. "All genders, all backgrounds, specifically women, to come on board and help us build this company and help us make women safer. Not only in the Orlando area, but across the U.S."