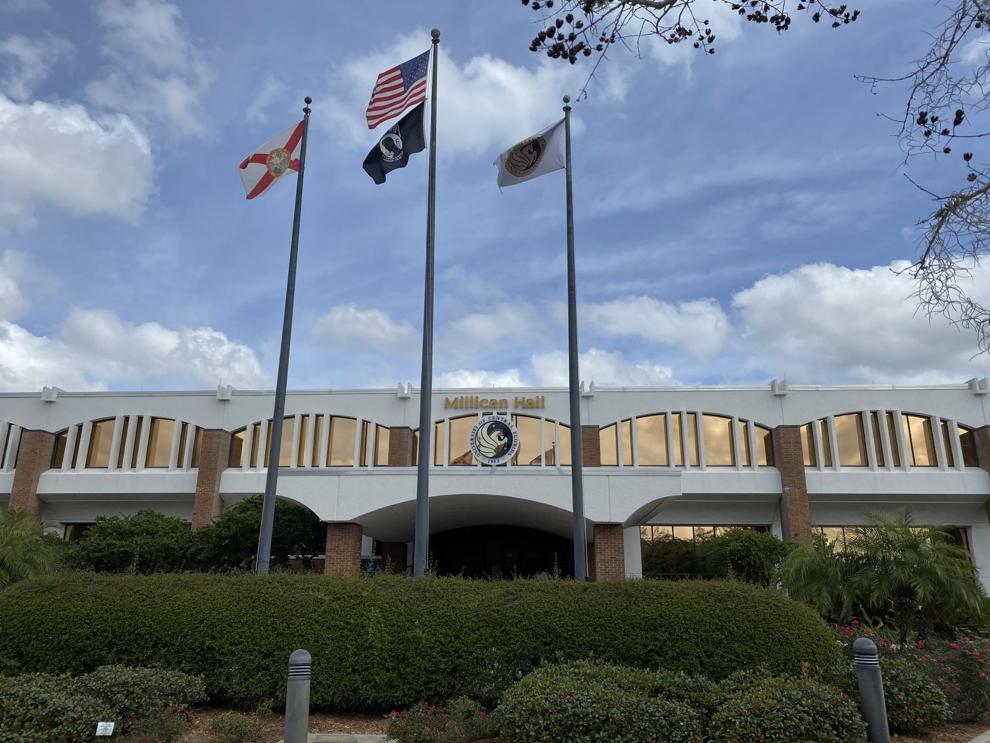 A former high-level UCF administrator filed a whistleblower complaint earlier this month arguing that the university fired him for raised concerns about discrimination and accusations regarding purchases of nearly $30 million with university funds, according to records obtained by NSM Today. 
Briant Coleman, the former associate vice president for strategic initiatives, communications and marketing, was fired in October due to his "harassing, threatening and bullying" behavior, according to the investigation report.
University officials initiated an investigation in March 2019 after several employees expressed concerns about Coleman's behavior.
The University Compliance, Ethics, and Risk Office interviewed 40 staff members from several different departments this past summer.
According to the investigation report, 30 out of the 40 staff members interviewed said they had "either been on the receiving end, witnessed or heard about incidents with Dr. Coleman that they described as threatening, intimidating and bullying behavior that resulted in their fear and/or anxiety interacting with him."
Mark Schlueb, the director for strategic communications, adds in an email that five staff members refused to be in a room alone with Coleman — and that 11 women "expressed grave concern for their personal safety and/or wellbeing." 
According to the investigation report, one employee said in an interview with the UCER office that this is "NOT a RACE issue...several of us listed below are people of color... [he] has told Elizabeth Dooley that if people complain about him that it's [because he is] black and they are racist."
UCF Associate General Counsel Sara Potter addressed Coleman's behavior in a letter responding to his attorney Mitchell Feldman. 
"In reviewing the Letter, we were struck by the sheer amount of misrepresentations and outright falsehoods contained therein," Potter said in the letter. "The University will not attempt to respond point by point to the Letter here."
Coleman also accused employees at the university of not following the proper purchasing rules in his whistleblower complaint.
NSM obtained the Unauthorized Procurement Action reports for 2017 and 2018.
These reports show the total number of times staff members committed university funds before ensuring the proper approvals were in place. They also show a breakdown of how many action reports each department received.
Between 2017 and 2018, 166 unauthorized procurement actions were documented through the university, totaling about $26.5 million.
Schlueb made it clear in an email that while these procurement actions violate UCF policy, they do not violate state law.
"UCF has no reason to believe there was malintent associated with the purchases," Schlueb said. "These mistakes are not illegal. The spending was not illegal. Nor are the resulting contracts illegal."
Coleman's performance evaluation reports show that from 2015 to 2017 he consistently received "above satisfactory" and "outstanding" scores. However, these results are from years prior to him being in the provost's office, where the majority of the reported misconduct happened.
Coleman's complaint has been filed with a Florida commission and could further legal action taken against UCF.
NSM reached out to Coleman's attorney Mitchell Feldman but was unable to reach him for comment.
An earlier version of this article referred to the UCF associate general counsel as Sherry Andrews. Her name is Sara Potter.