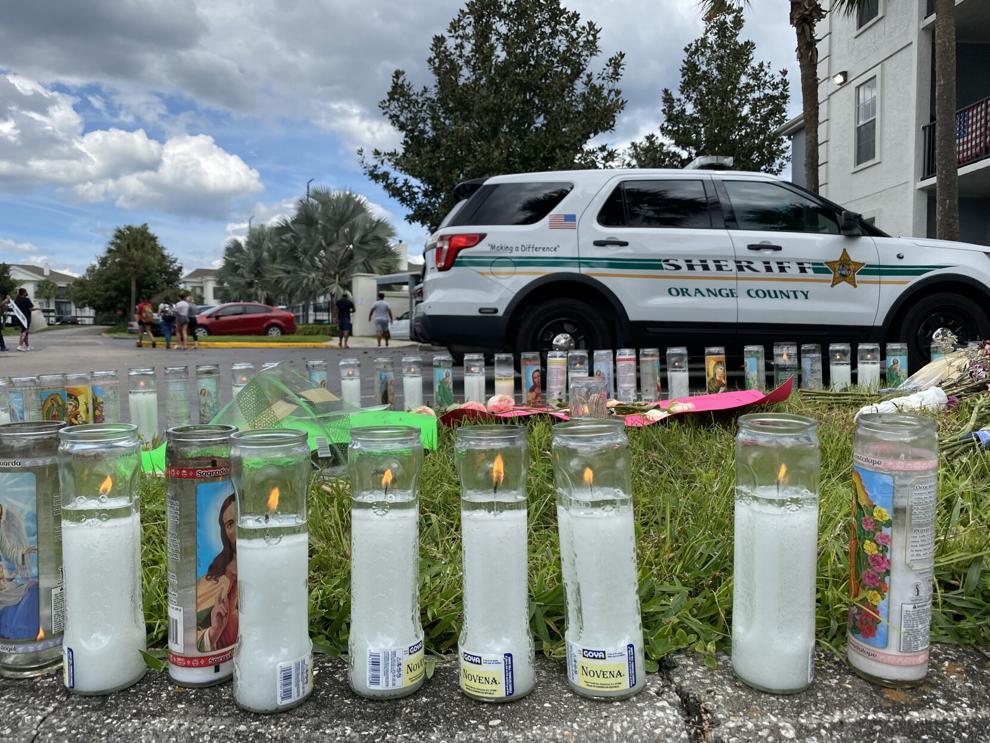 In honor of Miya Marcano, the Caribbean Students' Association at UCF is looking into establishing a law that would ensure tenants' safety.
The "Miya Marcano Law" would require property management companies and landlords to "provide notice and make appointments for any 'repairs' access, unless an imminent incident of loss of life or property," CSA wrote in an Instagram post Tuesday.
"We deserve to be safe everywhere, including our homes," the registered student organization said in the post.
As of publication, the post has received over 12,000 likes and 185 comments. In the post's caption, CSA asked people to share their experiences with maintenance at their own apartments by filling out their Witness Testimony Form, linked in the RSO's Instagram bio.
Responses entered on this form will help formulate a proposal of changes to Florida's landlord and tenant laws, in an effort to "to protect tenants from unauthorized entries to (their) premises and create safer home and personal security for rental properties," the form states.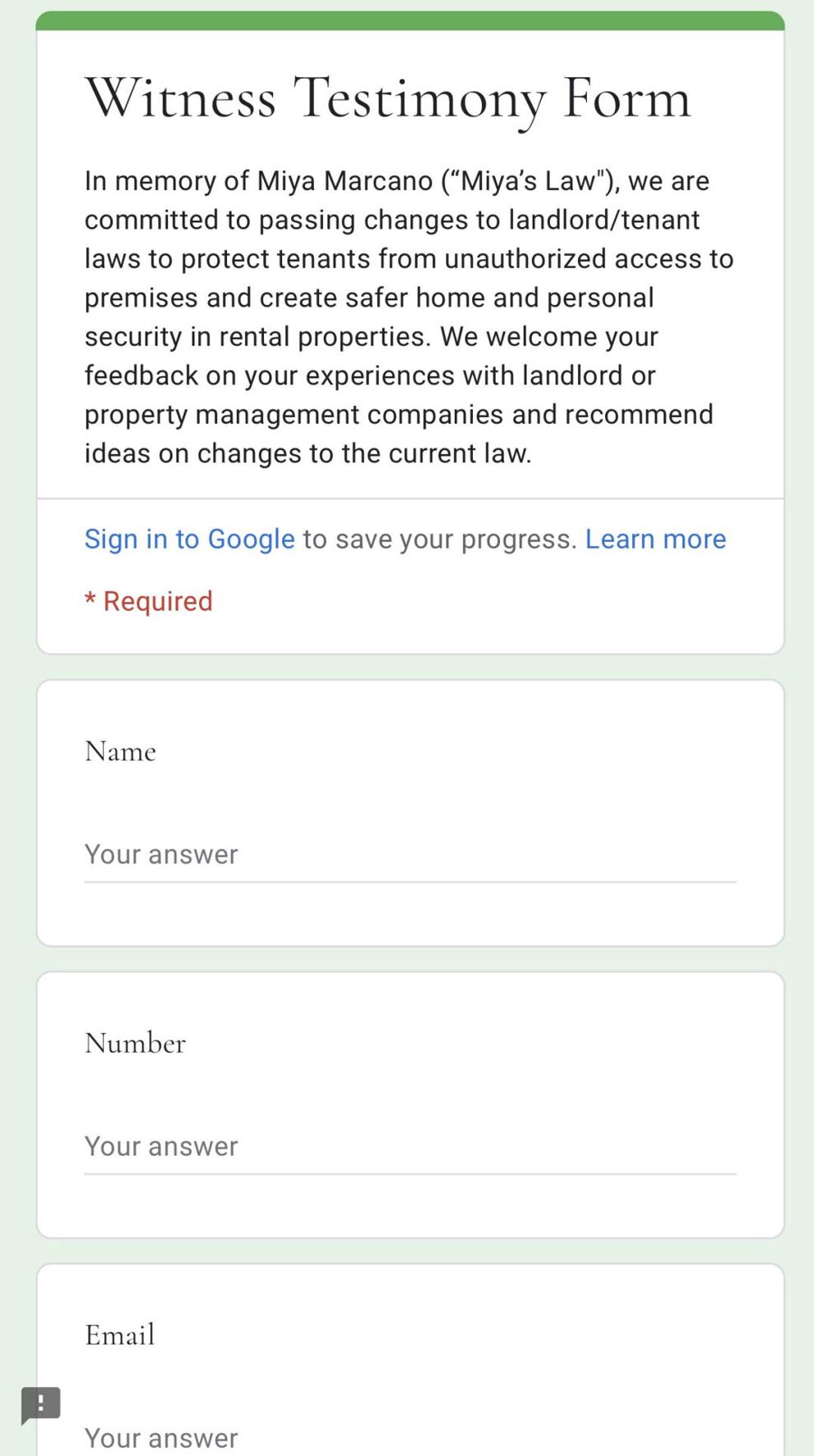 Maegan Teeling, a 19-year-old psychology sophomore, shared CSA's post to her Instagram story to spread the word. 
"As women, we constantly live in fear as it is, and if there is one place we should feel fully comfortable in it is our own homes," Teeling said. "This is also not the first nor last case of this happening — it is only the one closest to home."
People shared their own experiences and suggested their ideas in the comments section of the CSA post. 
Savannah Roy, a 21-year-old event management junior, was one of these commenters; Roy advocated for the proposed law.
"People will feel more safe in these communities if the system is set up to help them," Roy said. 
According to Florida Statute 83.53, a landlord can enter premises at reasonable times with proper notice —  at least 12 hours — "to inspect, make necessary or agreed repairs, decorations, alterations or improvements, supply agreed services or show it" to a third party. 
Business lawyer Marlon Hill and civil rights attorney Daryl K. Washington, from Washington Law Firm, P.C., which represents Marcano's family, are collaborating with CSA to help enhance landlord and tenant law in Florida.
"Justice for Miya and the family would be having laws changed," Washington said at a press conference Wednesday. "These students that are out protesting right now should be studying; they should be focusing on college life; they should be getting ready for a football game this weekend. But instead, they are out there demanding change, so when we see those types of change, then we are seeing some type of justice."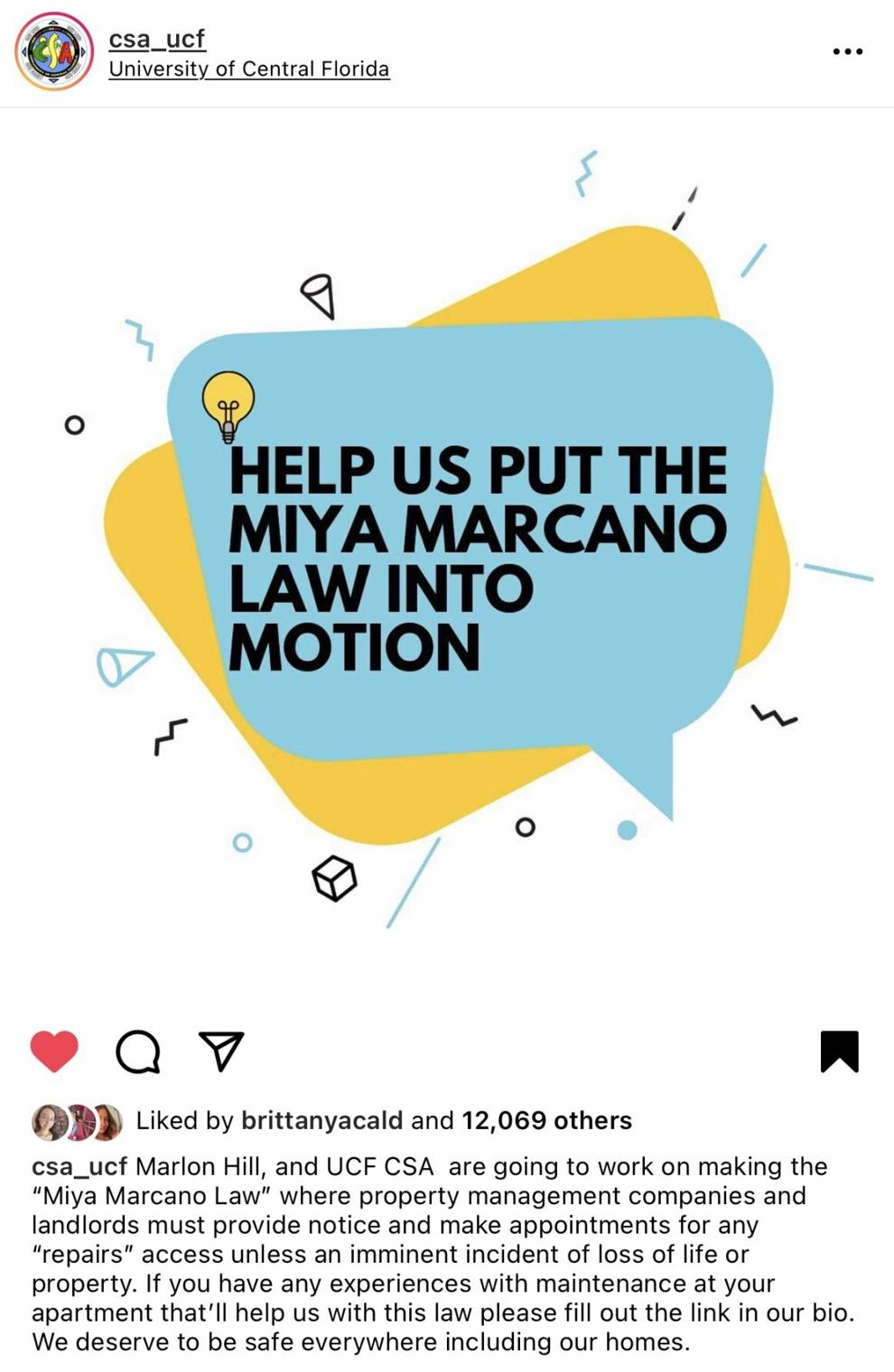 While CSA is gathering people's experiences with property management companies and landlords, Hill and Washington are working to reassess and research Florida's landlord and tenant laws to develop a framework for the "Miya Marcano Law," Washington said.
"We're exploring current laws, and a team of people are putting together recommendations on how to improve those laws," Washington said. "Once we gather all of that information, then we'll develop a framework for Miya's law."