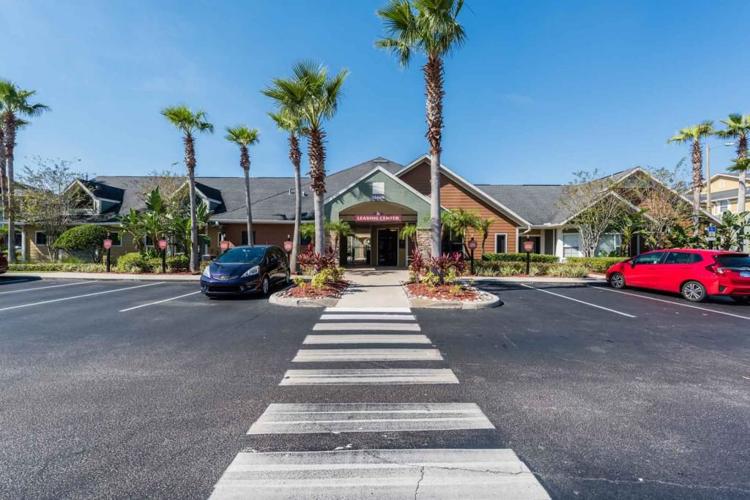 UCFPD responded to an armed carjacking incident in the UCF-affiliated housing complex Knights Circle on Monday night.
According to a UCF alert email sent out this morning and a statement on UCFPD's Twitter, the call came in around 8:30 p.m. near building six in the complex. When officers arrived on the scene, they began searching for the suspects based on the victim's information but were unable to turn anything up.
According to the statement, witnesses had conflicting descriptions of the suspects. Officers said they believe the suspects may have jumped the fence to gain entrance into the complex. 
Police entered the victim's vehicle, a blue 2016 Mazda 3, into databases as stolen in an attempt to relocate the vehicle, according to the statement. UCFPD said they will continue their investigation. 
"No matter where you are, we encourage you to stay aware of your surroundings, especially at night, and never hesitate to contact law enforcement when you see activity that seems suspicious or criminal," UCFPD said in the statement.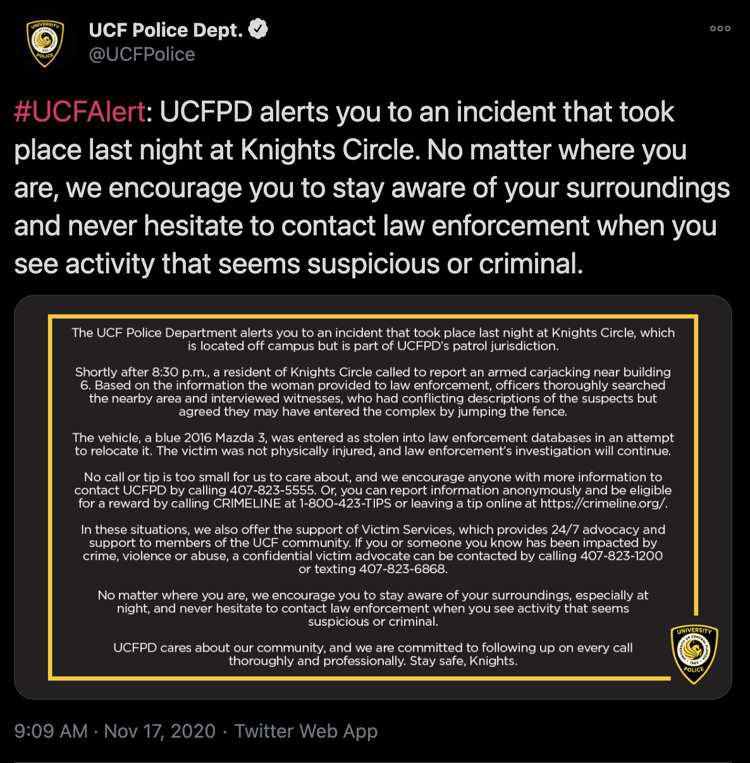 The statement encouraged students to call UCFPD at 407-823-5555 with any tips. Students can also report anonymously and be eligible for a reward by contacting CRIMELINE at 1-800-423-TIPS or leaving the tip online at www.crimeline.org.
Victim services are providing 24/7 advocacy and support to victims in the UCF community, which can be reached by calling 407-823-1200 or texting 407 823-6868, according to the statement. 
"UCFPD cares about our community, and we are committed to following up on every call thoroughly and professionally. Stay safe, Knights," UCFPD said as they closed out their official statement.