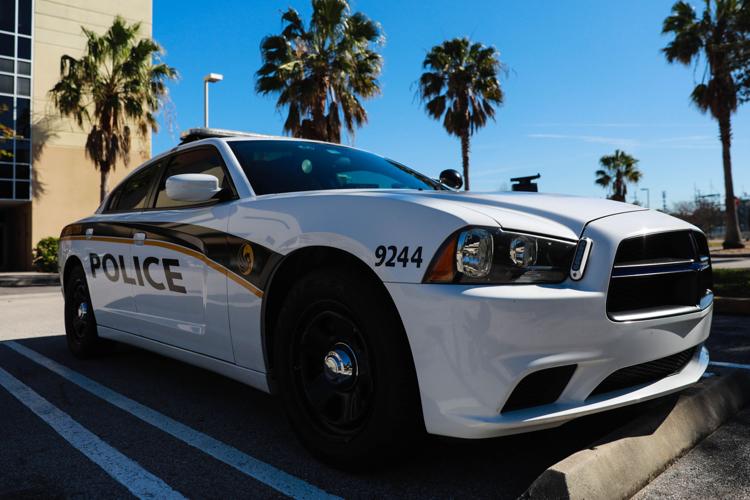 UCFPD will no longer be assisting with recent protests in downtown Orlando, Chief of Police Carl Metzger wrote in a statement on Twitter on Wednesday.
"I hear you, Knights," Metzger said in the statement. "I am committed to listening to our community and to leading UCFPD in doing the right thing. That's why I have decided that it is no longer necessary for our officers to be there."
I hear you, Knights. pic.twitter.com/3H9zjl9IAg

— Chief Carl Metzger (@UCFChiefMetzger) June 3, 2020
The decision came after UCF students took to social media to voice their discomfort with the presence of the university's officers partnering with Orlando PD and other law enforcement agencies to patrol ongoing protests against racial injustices and police brutality.
Given the amount that the OPD has been escalating these otherwise peaceful protests, it is an absolute shame that our tuition money is funding UCFPD officers to be present.That's the way you could support the movement. Remove your officers.

— jacob (@jacobskloob) June 3, 2020
Chief Metzger elaborated on his reasons in a Zoom session hosted by UCF's Black Student Union on Thursday afternoon.
He said that UCFPD is a part of a regional task force and and they often partner with other agencies to cover large events that require heavy police presence. 
"I pulled our officers in response to hearing from students," Metzger said. "We didn't know that our students would be so upset with our presence down there. I heard your voices and I made a decision."
Elementary education major Kristen Detz attended the Zoom session and said she was at the protest that took place downtown on Tuesday. She said she took to social media to voice concerns about UCFPD's presence there and helped draft and proofread an email to UCF officials to address the matter.
"To see that UCFPD was there, I was so disappointed," Detz said. "I just wanna thank Chief Metzger for taking the steps, replying so quickly and actually making a change."
Metzger said UCFPD supports the peaceful protests and the university's officers were there to keep protesters, including UCF students safe. He also said he wishes "all the best the city of Orlando but now [they] have UCF to take care of."
In response to questions about why UCFPD officers were there in the first place, Metzger said they are well-trained and he trusts them to make good decisions and protect UCF students more than any other police department.
Metzger also responded to safety concerns students had and said students are in the "safest possible place" while on UCF's campus, regardless of race.
"Our officers are well-trained, they are well-disciplined. They are here to protect and serve," he said. "We have a history of that, we are committed to that and we have shown that."