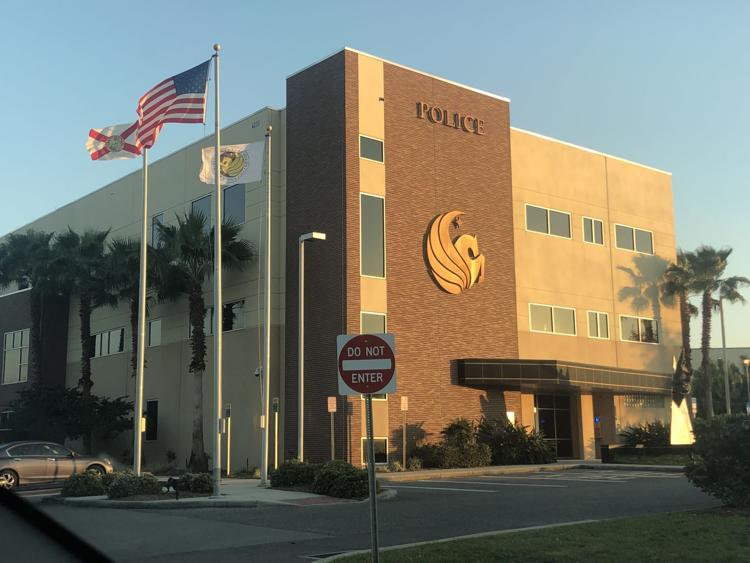 The UCF Police Department spoke about the consequences of driving under the influence at a presentation in the Student Union Thursday.
Presented by UCFPD and Student Legal Services, Corporal Frank Imparato of UCFPD led "The True Cost of DUIs" discussion.
Imparato said DUIs continue to be an issue for college students and UCF is not exempt. Imparato began his presentation offering the following national statistics:
On average, violators will drive intoxicated 80 times per year.
DUIs injure or kill roughly 65 people per hour.
8.8 million people admitted to driving over the legal alcohol limit in the past 12 months.
Some drive intoxicated every day. 
Speaking while going through PowerPoint slides, Imparato said that the greatest deterrent of DUIs is to arrest enough drivers so that the remaining population believes that if they drive impaired, they will be caught.
UCFPD performs three tests on potential impaired drivers. The Horizontal Gaze Nystagmus test involves looking for involuntary jerking of the eyes. The Walk and Turn test consists of testing the driver to see if they can walk in a straight line and keep their balance. The One Leg Stand test is given to see if the driver can stand on one leg. When all three tests are combined, the DUI arrest decision is 95 percent accurate.
Imparato said that following a DUI arrest, there can be severe consequences.
"If you are arrested for DUI, you will go to jail," Imparato said. "UCF students may also face sanctions such as suspension or probation from the university."
Presenting along with UCFPD, Jamie Owen, an attorney with Student Legal Services, stated that UCF students can call their office to get help with a DUI arrest. An attorney will walk students through the process and discuss what their options are.
The presentation concluded with a video about Keri Anne DeMott, a UCF student killed by a multiple DUI offender on Oct. 10, 2015. Her father, Bill DeMott, started the Keri Anne DeMott Foundation to honor her memory and to share her story.
DeMott travels around the nation, bringing awareness to younger generations of how the decisions they make can have a significant impact on other people's lives.
Following the presentation, Imparato and Owen said UCFPD and Student Legal Services are working together to keep students informed of the potential risks and dangers of DUIs.
"We are trying to end DUI at UCF so that I won't have to call a parent and tell them their child just died," Imparato said.