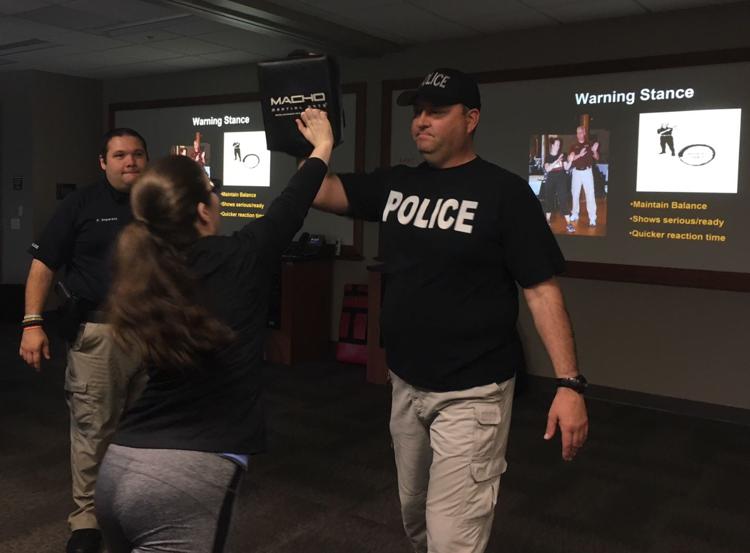 There have been at least five reports of sexual battery since last November, four of which were reportedly in or around Garage C and one in Business Administration II and all have included similar descriptions of the suspect from different victims.
Police arrested the alleged suspect, doctoral student Abdullah Mohammed Zaman, on three counts of battery and one count of attempted battery in connection to the reports. UCFPD said three of these victims picked Zaman out of a lineup, which led to his arrest on Friday.
But with the numerous incident reports in just a three-month span, many students have expressed concern about their safety on campus.
"I heard about that, I saw the pictures posted [of the suspect]," Samantha Forkel, sophomore legal studies major at UCF, said. "That's pretty scary."
Though the suspect behind these recent reports has been caught, it is still important to know how to stay safe.
To educate female students on safety, the UCF Police Department has offered women's self-defense classes every year, with new dates released every fall and spring semester. Classes for Jan. 29, Feb. 2, Feb. 20 and March 7 filled up within days of their announcement. The next class available for registration is March 22.
The classes are held at the UCFPD building on campus. Police officers, who are trained in self-defense, teach students how to prevent dangerous situations by staying vigilant, aware, and safe. 
Along with teaching important safety tips, these officers demonstrate how to effectively fight off an attacker.
UCFPD also offers classes anywhere on campus to groups of 12 or more per request for those who cannot attend the scheduled dates.
"We will evaluate if we need to add another [class] based on demand and number of attendees [for future classes]," UCFPD spokeswoman Amanda Sellers said.
According to Sellers, UCFPD has also increased patrol officers throughout campus since January, adding a few more officers per shift every day.
In addition to the self-defense classes, UCF has an escort service available to all students. The SAFE Escort Patrol Services (SEPS) is run by student employees who will escort students anywhere on campus.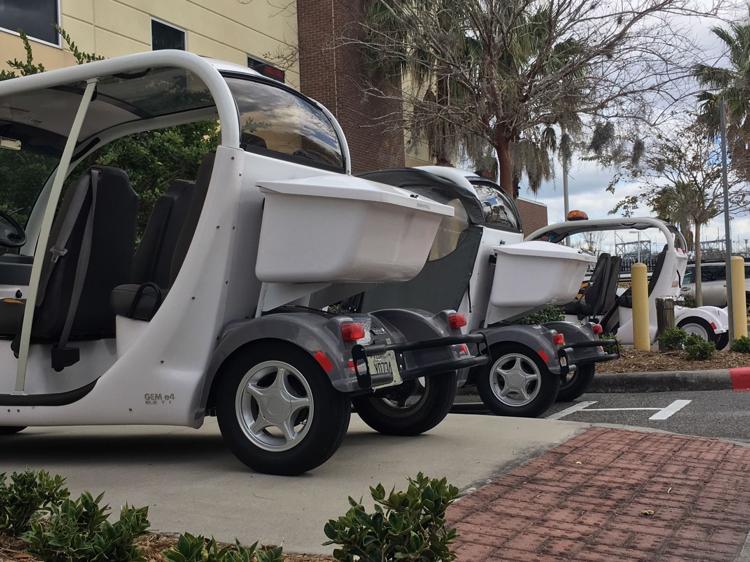 "I'm a SEPS driver, so I heard all about those reports," Adriana Munao said. "Not a lot of people know about SEPS and the phone number is literally on the back of everyone's UCF ID. It's always there for you to be able to use."
Although this service is introduced to all students at every orientation, SEPS is working to increase its advertising on campus so students are more aware of the options they have.
"We would like to advertise more—nothing is finalized yet, but it's definitely something on our radar that we would like to do," UCF police officer Frank Imparato said.
Another useful resource available to students is the UCF Victim Services, which offers support to those who have been impacted by sexual violence.
UCF Victim Services recently came out with a new campaign for 2018 called "Let's Be Clear." This campaign is meant to showcase UCF's intolerance of any sexual abuse or violence and gives students, faculty, and staff a safer way to get help.
Along with the hotline services, UCF Victim Services now offers a new text message option and victim advocates are offered to students if needed.