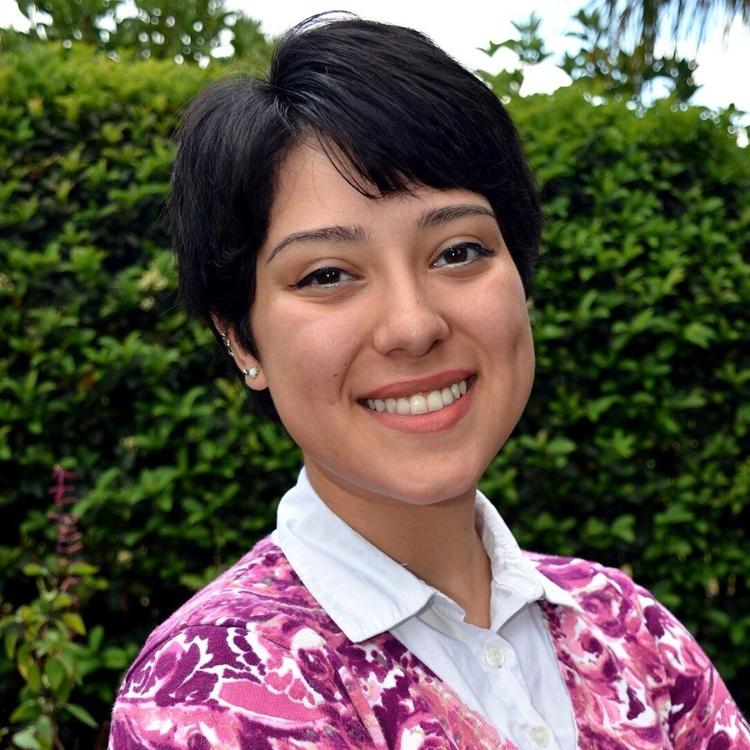 UCF undergraduate student Raquel Lozano won local office, earning Seat 3 in the Orange County Soil and Water Conservation District on Tuesday night. 
Lozano, a 24-year old political science major, won against biology professor Daniel Romeo and withdrawn Vibert "Issa" White with about 55%, or 270,125, of the total votes according to the Orange County Supervisor of Elections. 
The main purpose of the Orange County Soil and Water Conservation District is to focus on preserving lands, develop comprehensive plans for the conservation of soil and water resources, educate and collaborate with the community/local government to accomplish these goals, according to their official website.
"I love the idea of giving back to the community, my whole childhood and upbringing has emphasized this," Lozano said. 
Some of her priorities focused on sustainable initiatives with overdevelopment, consumer education and drinking water quality, according to her campaign website. 
Claire Knox, UCF associate public administration professor, said Lozano took her class in Fall 2018, where she remembers her student being somewhat timid. 
However, Knox said as the semester progressed, Lozano began to speak up, ask more advanced questions and bring fresh perspectives to a class she's been teaching for years. 
"She was engaged, hungry to know more — she wanted to understand the whole public administration process right from implementation, all the way through evaluation and feedback," Knox said. "Not many students want to go that deep, so it really impressed me." 
Lozano said her inspiration to run stemmed from the way her grandmother instilled compassion and unity, some of UCF's professors' dedication to provide new perspectives on her field and the power individuals have in providing resources to a community.
She felt especially inspired by the power of individuals as she is the primary caretaker of the woman who raised her, her grandmother. Lozano said when taking care of her at the senior center, police officers would visit to educate those on how to prevent their identities from being stolen.
"The most vulnerable people in communities are often children, seniors and people of color," Lozano said, "I definitely will keep that in mind going into this position to make sure we're aiding the most underserved people in the community."  
Born and raised in Central Florida, Lozano said she wants to work on forging partnerships and organize collaborative projects in the county such as ones she observed while working for Orange County Commissioner Emily Bonilla, District 5. 
"I want to be a part of the process when it comes to shaping our community," Lozano said. "I want to make sure that people's interests, environment's interests are reflected in local governance — not any outside interests that strictly benefit few people or corporations."
Samuel Camp, a public administration graduate student, is the president of UCF's International City/County Management Association and has worked with Lozano in the chapter. 
Camp said her qualifications to run for this position include knowing the "ins and outs of this community" since she's lived in Central Florida almost her entire life. 
"She's setting the example for students and our generation," Camp said. "We're seeing a lot more participation, a lot more people are understanding now you can't just get by with voting — you need to actively participate in your community to see change."