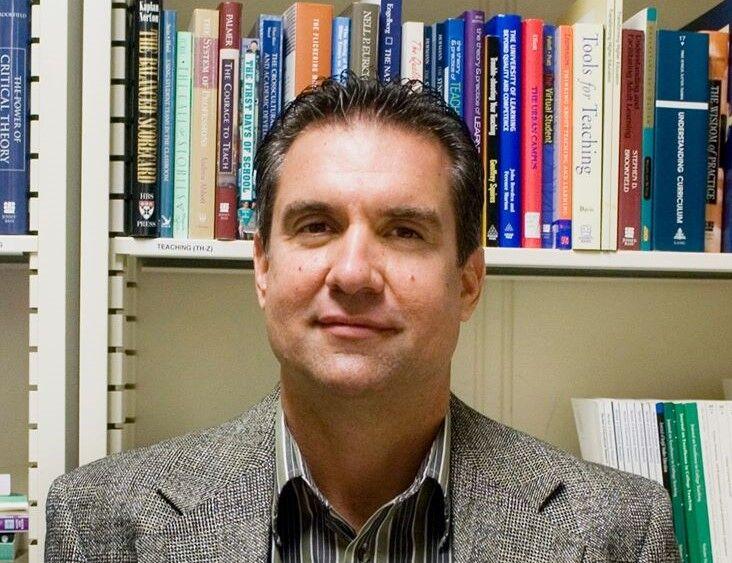 UCF intends to terminate Associate Professor of Psychology Charles Negy for creating a "hostile learning environment" according to a university investigation.
In June 2020, Negy's controversial tweets claiming that black privilege existed led to the hashtag #UCFfirehim. As of January, a petition on change.org calling on UCF to fire Negy has over 34,000 supporters.
The UCF Office of Institutional Equity (OIE) released an investigative report Wednesday that details the allegations against Negy. 
UCF Communications Assistant Vice President Chad Binette said in an email that OIE spoke with "more than 300 people and reviewed hundreds of documents and many hours of audio" for a comprehensive investigation.
The report found that not only did many of Negy's comments in the classroom fall under the University's definition of discriminatory harassment, but he failed to report a student's disclosure of sexual assault by one of his teaching assistants. 
"There was sufficient evidence to support finding that the Respondent created a hostile learning environment for students in violation of the University's Non-Discrimination Regulation UCF 3.001, Prohibition of Discrimination, Harassment and Related Interpersonal Violence Policy UCF 2-004.1 and Code of Conduct," OIE stated in the report.
According to OIE, Negy also provided false information during the investigation, further violating the University's Reporting Misconduct and Protection from Retaliation Policy, No. 2-700.1.
Negy was put on paid administrative leave Jan. 5 and is not teaching classes this spring, Binette said. 
College of Sciences Interim Dean Tosha Dupras wrote in a Notice of Intent to Terminate letter to Negy Wednesday that he is not being provided with the contractual six months' notice of termination because his actions "jeopardize the safety or welfare of … students."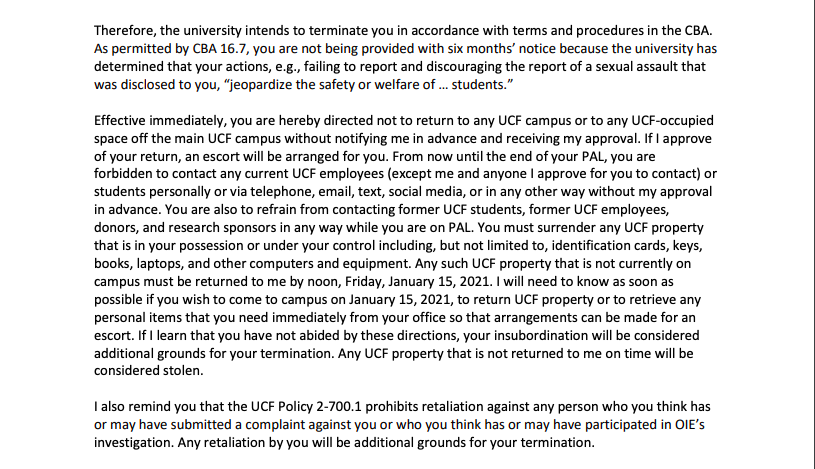 Negy has until Jan. 25 to provide a written response to the letter, upon which the university will make a final decision on his termination, Dupras wrote in the notice to Negy. 
"We recognize the courage of the many students who came forward to report allegations to the university. Likewise, we recognize Dr. Negy's due process rights and rights under the collective bargaining agreement, which include his opportunity to respond to the report prior to the university making a final decision about his employment," said the university in a statement.