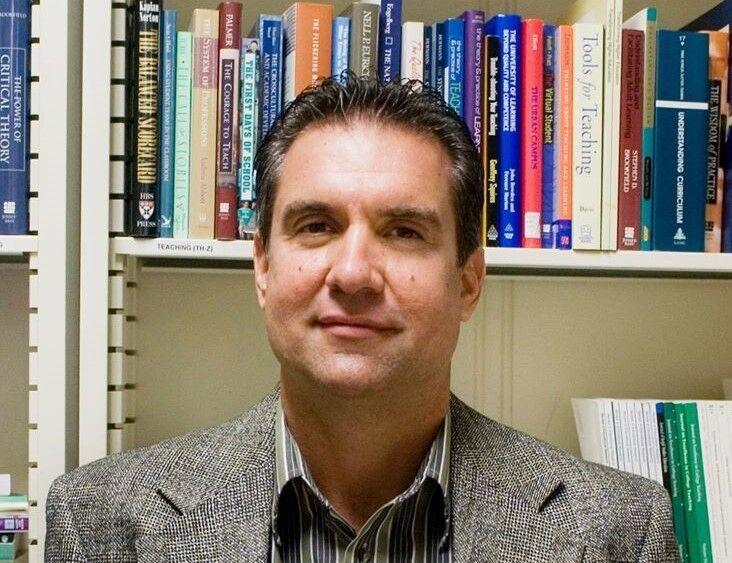 According to his attorney, associate professor of psychology Charles Negy's termination from UCF is the result of an "abuse of power by the university." 
Negy's attorney, Samantha Harris, said that before UCF started the investigation, there was no motivation for an investigation.
"The university launched a campaign to destroy him over the content of his tweets," Harris said. "It put all into its resources to dig up dirt."
Negy was sent a Notice of Intent to Terminate letter on Wednesday that detailed the university's findings during an Office of Institutional Equity investigation. According to the investigative report, Negy had created a "hostile learning environment" due to discriminatory harassment, failed to report a sexual assault, and falsified information during the investigation.
The professor's controversial tweets led to the the hashtag #UCFfirehim in June 2020. However, none of the OIE findings were related to his Twitter postings, wrote College of Sciences Interim Dean Tosha Dupras in the notice to Negy.
Harris said that as a public university, UCF is bound by the First Amendment and is supposed to protect retaliation from freedom of speech.
"This is the chilling effect of UCF not allowing anyone to speak their mind," Harris said. "It's sending a strong message to anyone who holds their own opinion."
Senior political science major, Eva Oliveri created a Change.org petition titled "UCF: Fire Psychology Professor Charles Negy" in June, that had over 34,000 supporters as of January 2021. Oliveri said she had Negy as a professor during her first semester at UCF in 2017.
"He was antagonistic and hostile to students," Oliveri said. "He would say whatever he wanted even if it was harmful to other students. It would get quiet and become a bully pulpit for him. No one wanted to speak up against it."
Harris said Negy was denied his due process rights in the investigation. He was ambushed with hundreds of allegations and asked to respond to them on the spot without the ability to refresh his memory, speak to witnesses, or review lecture notes, she said.
Because of this, his recollections were faulty and the university charged him with providing false information, she said.
"How can he go in and defend himself without knowing what he was accused of?" Harris said.
UCF Communications Assistant Vice President Chad Binette said in an email that OIE spoke with "more than 300 people and reviewed hundreds of documents and many hours of audio" for a comprehensive investigation.
Negy's statements weren't a one-off, said Oliveri. 
"It's one thing to play devil's advocate on a subject, but this is who he was," she said. "He used fear as a weapon to degrade people."
Negy has until Jan. 25 to provide a written response to the university, said Binette. He is not being provided with the contractual six months' notice of termination because his actions "jeopardize the safety or welfare of … students," wrote Dupras in the notice to Negy.
Harris said that they will provide a response. 
"The university violated his legal rights in many ways, and it won't go unaddressed. We hope it won't come to him being terminated, but we will challenge it in court if it does," Harris said.