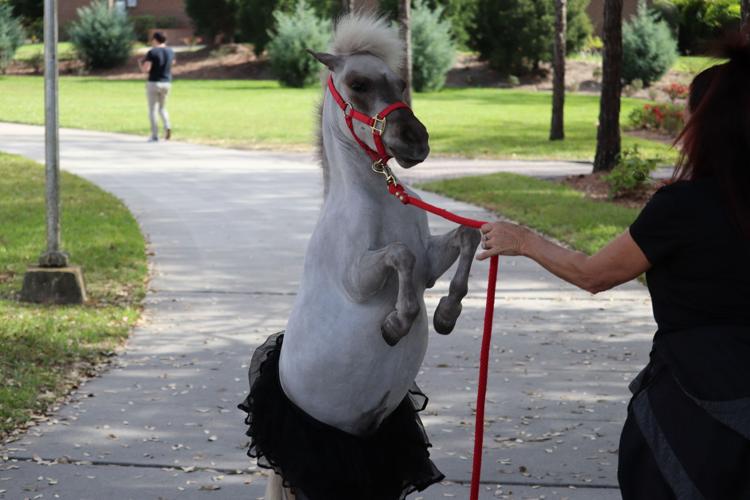 Every UCF fan's favorite mini-horse Knugget helped raise money for the Australian wildfires during "Selfies with Knugget" at the Burnett Honors College on Monday. 
The event, hosted by the UCF Honors Congress, allowed students and passersby to take selfies and pet the icon. Knugget has become a UCF gameday staple at football games over the past few years, quickly rising to stardom across campus.
While donations were not required in order to see Knugget, they were encouraged. Students could donate any amount of money they wanted via cash or Venmo during the event. 
According to the UCF Honors Congress, the organization raised around $200 during the event.
All proceeds raised were donated to the New South Wales Fire Service, which is currently fighting the fires that are ravaging the continent of Australia.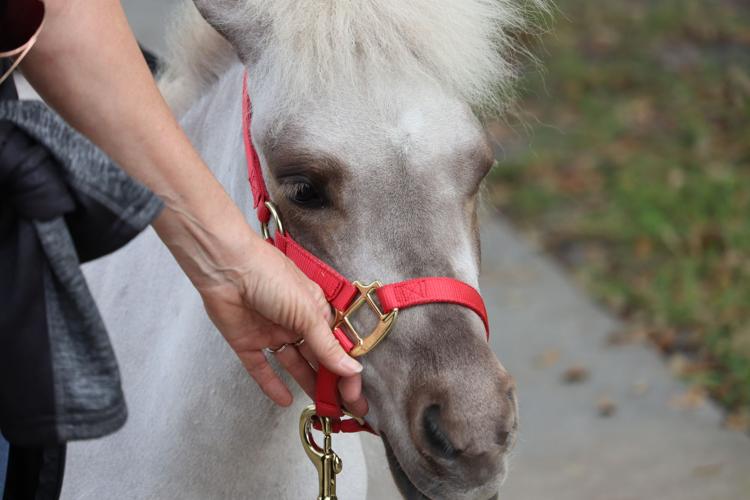 Smaller bushfires and wildfires are considered a common occurrence by the Australian government, but the 2019-2020 bushfire season has gained notoriety over the past few months due to its effects on the population and wildlife in the region.
Australian fire services have had a few bumps in the road over the past few months while extinguishing the blazes, such as the summer heat speeding up the spread of wildfires. Thus, they have had to call in help from firefighters all around the world.
According to the World Wildlife Fund, 1.25 billion animals and 33 people have been killed due to the fires.
Brent Feldman, the director of fundraising for the Honors Congress, organized the event and estimated that between 100 and 200 people showed up.
While not everyone donated, Feldman said the event itself shows the passion that UCF students have, not only for the university, but for problems happening outside of Orlando.
"It really shows the spirit of the school and the love we have for being a Knight and for Knugget," said Feldman. "Also, the willingness that all the UCF students have to donate to a cause like this out of the goodness of their heart really says something about the character of the students."
Sophomore health sciences major Madison Sipper donated two dollars and drove home the point that even people on the other side of the world can help.
"I think it's a really good event," said Sipper. "Even though we are so far away from Australia I think it's really important for us to just help out the world in general because at the end of the day we all live here. It's good to help out in any way we can."