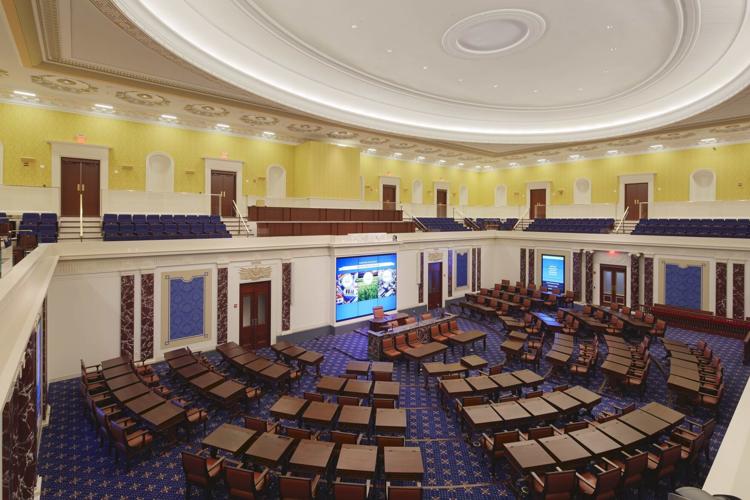 UCF students of different parties expressed concern over the future of Congress after the 2020 presidential elections were called after President-elect Joe Biden won the battleground state of Pennsylvania.
Georgia's two Senate run-off elections will take place on Jan. 5 after the new Senate meets. If the Democrats want to win control over the Senate, they must win both to gain 50 seats. Vice President Kamala Harris would then be able to provide the Democrats a tie-breaking vote.
Winning control over the Senate could make a major difference in Biden's ability to pass legislation and get cabinet members approved. 
Hannah Anton, president of College Democrats at UCF, said this presidential victory is just the beginning of the work that needs to be done. Democrats are ready to hit the ground running to get all of the progressive action they want passed. For this reason, Anton hopes the two run-off Senate races go well for Democrats. 
"In terms of legislatively, I'm hoping that Biden is able to really bring this country together, and undo a lot of the damage that's been done these past four years," Anton said. 
For Tyler Holadia, a Republican and political science graduate student, the presidency doesn't matter as long as the Senate remains majority Republican.
Holadia thinks it's better off Joe Biden won presidency this year because presidents tend not to pick up seats in mid-terms. He said the fact that Republicans picked up seats in the House this year means in 2022, it's more likely Republicans will retain the Senate and possibly pick up the House.
"I've never been fond of Donald Trump as president as far as his rhetoric. His governance has been fine, but his rhetoric can definitely be better," Holadia said. "I think the fact that there will be someone new running in 2024 would be much better for the Republican Party overall, and for the country as well." 
Independent party member Spencer Smith, a senior history major, said he has mixed emotions regarding these elections. Smith said though he didn't have a "horse in the race," he was relieved that Biden won. Smith has many friends who are people of color and are a part of the LGBTQ community which is why - policies aside - the election became a humanitarian issue for him.
Smith said, "Policy wise I do agree more with Trump, but when it comes to this election, it sort of transcended policies and more reached onto a social, cultural level."
As an Independent, Smith hopes that the progress from Independent and third parties - who now have two seats in the Senate - will bring attention to the possibility of voting for another party. 
"Looking at it, it didn't really matter in the end who won, because of the way that the Congress elections went. Neither party got anything done anyways," Smith said. "It's just the way that American politics work - it always has and it always will until the bipartisan system is addressed."
Didi Malka, Chair of College Republicans at UCF, could not be reached for comment.