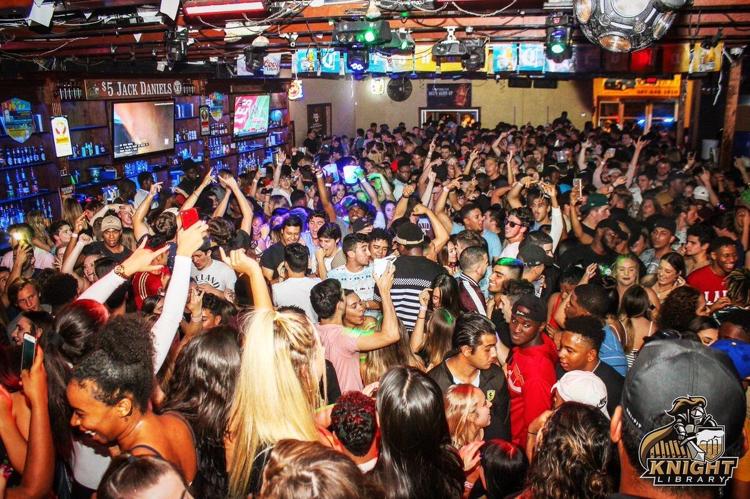 Florida bars reopened at 50% capacity on Monday night to mixed reactions from UCF students. 
Halsey Beshears, the Florida Department of Business and Professional Regulation secretary, announced Thursday on Twitter that bars will be allowed to reopen Monday, Sept. 14 at 50% capacity. Bars were originally shut down in the state of Florida on March 17 due to the coronavirus pandemic. Gov. Ron DeSantis reopened bars on June 5th, but shut down them down again on June 26, due to a rapid increase in cases linked to bars and nightclubs.
Beshears said the decision was made because of a sharp increase in cases and because people weren't following the rules at bars and nightclubs. 
We are rescinding amended EO 20-09 from DBPR as of Monday. Starting Monday, all bars will be reopened at 50% occupancy. pic.twitter.com/YqQR2MkJpR

— HalseyBeshears (@HalseyBeshears) September 10, 2020
In response, UCF sent out a statement to students via email Monday afternoon addressing the reopening of bars. UCF said in the statement students should only go to bars and nightclubs that are practicing COVID-19 protocols and students breaking these protocols could affect the UCF community long term.
UCF students voiced their opinions on bars reopening in the UCF community on Monday. 
Senior sports and exercise science major Jonathan Mines said he feels this announcement is huge since he is a bartender at Knights Pub.
"I'm excited, I have been out of a job for months, behind on payments," Mines said. "So it's nice to get some money flowing."
Junior human communications major Cory Goicoechea said he is concerned with the announcement because students do not follow The Centers for Disease Control and Prevention (CDC) guidelines when they drink.
"Students go to bars and take their masks off once they start drinking without social distancing, and some bars don't do anything about it," Goicoechea said.
Goicoechea said he feels uneasy about the situation because he works at 4 Rivers Smokehouse on University.
"UCF students come in all the time," Goicoechea said. "It's concerning to think one of them could have it and give it to me without knowing."
Senior theater studies and business communication major Sam Del Valle said he fears cases will spike after bars reopen in the UCF community.
"While I do think it will be good for the economy, I think it will create a spike in COVID cases around the UCF community because not all bars follow CDC guidelines," Del Valle said. 
Del Valle, who had COVID-19 earlier this year, said he would not go to bars anytime soon.
"I'm torn," Del Valle said. "As much as I want to, it just isn't safe, and I can't afford to put people in jeopardy."