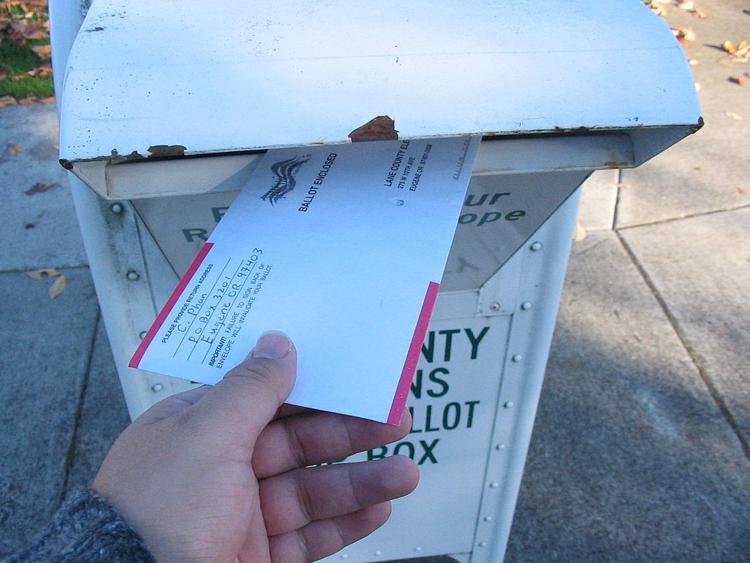 Alumna Margaret Valcarcel requested a mail in ballot, filled it out, then took it to the polls.
"I want to feel one hundred percent confident that when I cast my ballot it's going to be counted," Valcarcel said. "In this election season I feel that mail in ballots did not give me that; I share in the disappointment of those whose ballots were lost in South Florida."
On Nov. 2, the U.S. Postal Service said in a court filing that 180,000 pieces of delayed mail was found in a South Miami-Dade County post office. The court filing said 62 ballots were discovered in the backlogged mail.
"The whole mailing situation is really fueling this distrust in people," said Frankie Ramirez, a senior Spanish linguistics major. "I think we are really starting to lose faith in what the government is doing and what the country is doing as a whole."
South Florida isn't the only area dealing with delayed ballots; 300,000 ballots nationwide weren't confirmed as delivered by the USPS on Election Day. Judge Emmet G. Sullivan of the United States District, called for USPS to do a sweep across the country to search for the undelivered ballots on Election Day between 12:30 p.m. and 3 p.m. USPS did not finish on-time.
"That's definitely sketchy," said Aurrion Atkins, a junior elementary education major. "This was sketchy from the beginning of the year when it was said there wasn't going to be mail-in ballots."
TaTiana Tramble, a senior creative writing major, also requested a mail-in ballot and brought it to the polls. For Tramble, it felt safer to vote in person.
Former Vice President Joe Biden was declared president-elect four days after Election Day.
President Donald Trump claimed voter fraud without evidence after mail-in ballots began to catch up on being counted across the country. He brought several legal challenges alleging voter fraud to courts in various states - most have already been thrown out. 
Tramble said her faith in the mail-in system has not been restored even with a projected winner. There is a way to track if one's ballot is counted to ensure their vote. The Florida Department of State's website allows users to lookup the status of their ballot after entering some information for verification.
"I knew something like this would happen; I don't trust the system," Valcarcel said. "I figured the most sure-fire way for me to actually have a vote that is counted directly and immediately was to go and vote in-person."