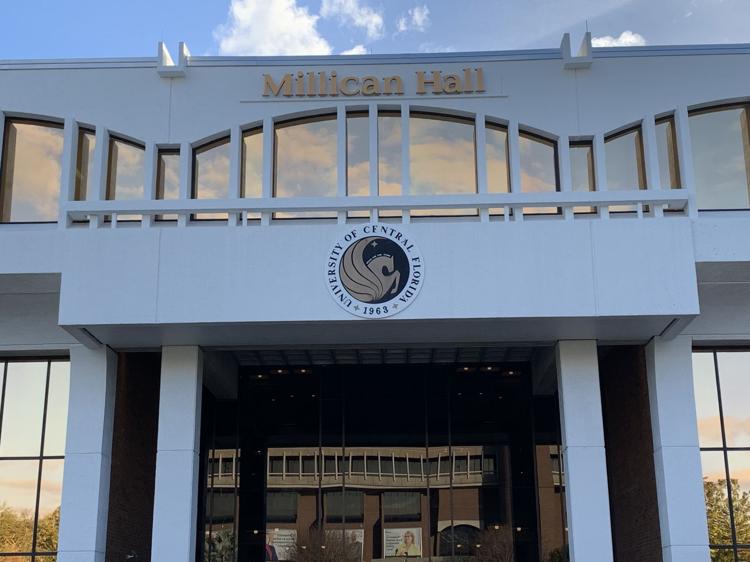 UCF students are petitioning for the removal of extra tuition fees during this time of remote learning. 
Senior computer engineering major Adriana McCabe started a petition asking President Alexander Cartwright to remove these fees, including technology, athletic, activity and service, capital improvement, ID service and access, and equipment fees. 
"If UCF really cares about its students, it shouldn't be charging us several hundreds of dollars for stuff we can't use," McCabe said. "Most of us don't have an income anymore or housing."
McCabe said that she started the petition immediately after seeing these fees and felt infuriated. She said that she is having to pay for expensive equipment fees for her courses outside of the additional fees included in tuition. 
As of Wednesday afternoon, nearly 5,000 people have signed the petition on Change.org.
McCabe said her goal is to have 15,000 signatures on the petition. She said she personally emailed Cartwright, the Office of Student Financial Assistance, and Student Account Services twice.
Twelve credit-hour tuition for in-state students is $2,547.36 and the rate for out-of-state students is $8,986.68, and students are able to calculate this based on their credit hours on the UCF student account services website.
Students such as Sarah Abed, a mental health counseling graduate student, said that they feel these are special circumstances in which UCF should not be overcharging their students.
Abed said she is paying for an apartment near campus despite not living there. She said that she is job-dependent but is not able to do her job from home. This has caused her financial difficultly, so she signed the petition after finding it on Facebook and checking her invoices, she said.
"We are not on campus and we won't be on campus for the duration of summer. These fees shouldn't be so high," Abed said. "They understand that we don't have the means to pay for things the same way that we did before, and I feel like they should be more accommodating." 
UCF has waived the transportation access fee for all students for the summer semester, according to an email from university spokesperson Chad Binette.
"The distance-learning fee applies to course sections that were originally supposed to be offered online – it helps to cover the costs of the technology support and development that are critical in our efforts to help faculty offer high-quality online courses," Binette wrote in the email. "The fee should not apply to any classes that were moved to an online format as a result of COVID-19."
In the email, Binette wrote that many of the expenses covered by student fees continue year-round even while the university's classes have shifted into the online format.
Binette said they encourage students to take advantage of the virtual services that are funded by the fees. These include telehealth visits with physicians, telecounseling visits with counselors and online workouts, among others services. 
UCF students have access to these services, but McCabe said she felt like she couldn't really do anything and that students were just going to accept defeat.
"This feels like we're being punished for trying to continue our education during a pandemic."