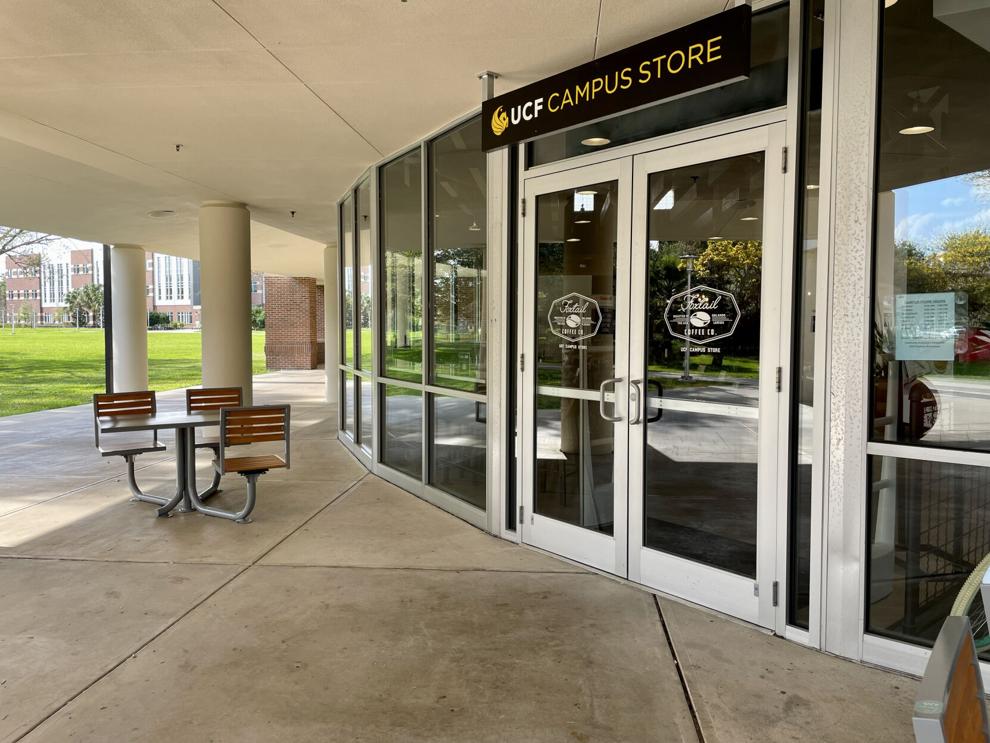 College students have many finances to navigate, whether that is living expenses or in their jobs, and rising prices only exacerbate this balancing act.
The Federal Reserve announced March 16 that it would raise the interest rate range between 0.25% to 0.5%, leading to an increase in loaning costs for consumers and businesses. According to a press release, this was enacted to curb high inflation rates.
The consumer price index has now reached 7.9% annually, according to the March report from the Department of Labor. The report also shows inflation rose 0.8% since the last report in February. The Department of Labor indicated these numbers reflect the highest jump in prices in the United States since 1982. 
Professor Sean Snaith, director at the Institute for Economic Forecasting in the College of Business, said this issue is compounded by supply chain shortages and labor shortages, which will likely be part of the 2022 economic landscape.
"I think the combination of all these factors and the fed raising interest rates increases the risk that the U.S. economy might experience a recession in the next 12 or 18 months," he said.  
Snaith said there is a lot of uncertainty in the economy with high rates of inflation when it comes to different areas of people's lives.
"It's not just gasoline," Snaith said. "It's groceries and it's used cars, really just across the board, you know, increases in the cost of living."
Snaith said students should prepare for ongoing economic problems and suggested keeping an emergency fund if possible so that when prices spike, they can budget efficiently.
"These things are not going to just disappear in a week or two or a month or two," Snaith said. "And you know, the risks of a recession, I think, are rising because of all these issues and because of what the fed's gonna have to do to get inflation back under control."
Senior musical theatre major Erin Elkins supports herself through college by working at the Foxtail coffeeshop in the John T. Washington Center. With the recent inflation, Elkins said she is concerned how these changes in the economy will affect her college experience.
"As a student, it is definitely making it harder to enjoy some of the things that we've always been able to enjoy," Elkins said.
Elkins is among more than 12,000 student employees on campus. She has worked at Foxtail since her freshman year. Through those four years, she has seen the fluctuation of prices and the number of customers who go to Foxtail, especially during the height of the COVID-19 pandemic.
"Hours were a little bit more difficult because they couldn't put as many people on," Elkins said. "Because there wasn't enough customers to serve during that time."
But she said she was fortunate to have a consistent job during COVID.
As gas prices rise amid the crisis in Ukraine, Elkins said this price hike has affected how she perceives traveling.
"I'm originally from Jacksonville, so I have to do a two-hour commute if I'm going to visit home," Elkins said. "So, it's been, you know, 'do I visit home as often as I was able to,' you know, or 'should I drive to school today?'"
Elkins said she plans to graduate this semester and is aware of how the fluctuating economy will affect her career. She said finding a job in the theatre industry will be difficult because the industry has taken a long time to recover from pandemic-related shutdowns. 
Elkins said she has also experienced the search for products through her job and at her local grocery store. While Elkins said she had trouble waiting on items to be ordered, that has been a usual occurrence for consumers.
Snaith said stores have seen "random shortages" since the pandemic began, depending on what products are being distributed. He said he thinks this trend of empty shelves will continue throughout this year, along with a surge in rent and housing prices.
"As prices have risen very rapidly in Orlando, more people are being priced out of being able to buy a house," Snaith said.
Although there is no substitute for gasoline, Snaith said there are a few things students can do to get to class and work amid rising gas prices, including combining trips and carpooling.
"There's going to be ongoing pressure in terms of just the cost of day-to-day living, and people are going to have to try to adjust," he said. "And they will adjust to these higher prices, be it their spending behavior or be it their participation in the labor market."
Elkins said making a spending plan and setting priorities has helped her handle this rise in inflation. As for advice for other student employees, she said they should stay optimistic and stay connected with other students who work on campus as they provide for themselves.  
"If there is something that can be changed or there is something that can be suggested, you know, talking to others who are in the same boat as you really helps navigate that," Elkins said.