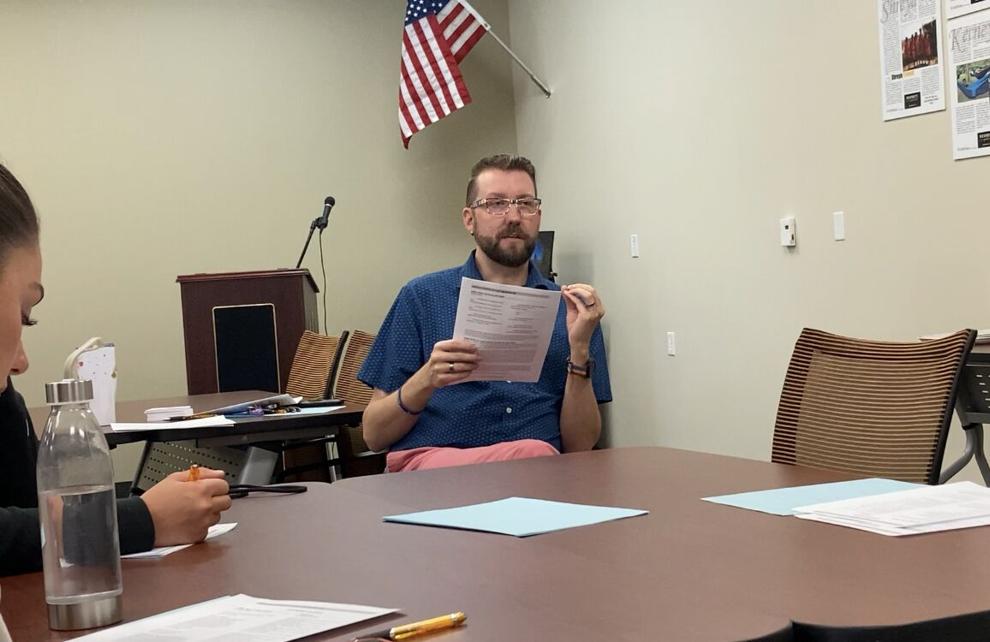 Exploring one's identity through poetry is something Matt Ricke has felt strongly about, so he opened a workshop for students to learn and share their voices. 
Ricke, the assistant director of UCF's Office of Institutional Equity and Title IX coordinator, offered and ran the workshop for the first time on Tuesday.
He said he noticed that a lot of diversity workshops were happening but he found there was not as much out there involving self-expression or in poetry. 
"I wanted to provide a space for folks that weren't comfortable going to more technical workshops but to also use this as a starting point to do some exploration on who you are," Ricke said. "This workshop will help you translate that into your own written or spoken words."
The workshop revolved around free writing with topics pertaining to who the students were and what they experienced in their lives.
Students at the workshop highlighted topics in their writing such as being a woman in a male-dominated workspace or sharing experiences they have been through with racial profiling. Ricke also offered worksheets with poets of different races, genders and sexualities. 
"I wanted to highlight different experiences, and so, to accomplish that, I specifically looked for poets that explore their own identities via poetry and come at their poetry from an understanding of intersectionality," Ricke said.
He read works of poetry from an array of diverse poets, including the works of Audre Lorde and Khairani Barroka.
Ricke said the workshop is a safe space for all and looks at diversity on a larger scale. He said the workshop was a place for students to learn and grow.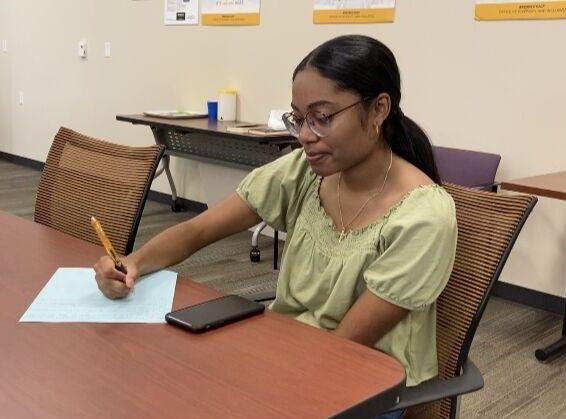 "We all come into these types of places with different experiences, different identities, different understandings of the world," Ricke said. "We are able to create a safe-container to explore," Ricke said. 
Haley-Paige de Armas, a human factors psychology junior who attended the workshop, said she came for a class assignment and wanted to familiarize with poetry and found herself deeply connecting with the workshop. 
"I remember when I was younger, I did not really like poetry and analyzing poetry," de Armas said. "We didn't go into why people write poetry or the impact it has on culture. After coming here, my eyes are opened to the part of your soul that goes into poetry."
De Armas said she looks forward to any resources Ricke plans to put out, and she would like to see another workshop in the future. De Armas said she also believes poetry will help her with her minor in communications. 
"Poetry is an abstract way of delivering your thoughts to the world," de Armas said. "Your thoughts are encoded and not the way everyone else thinks; we all think differently."