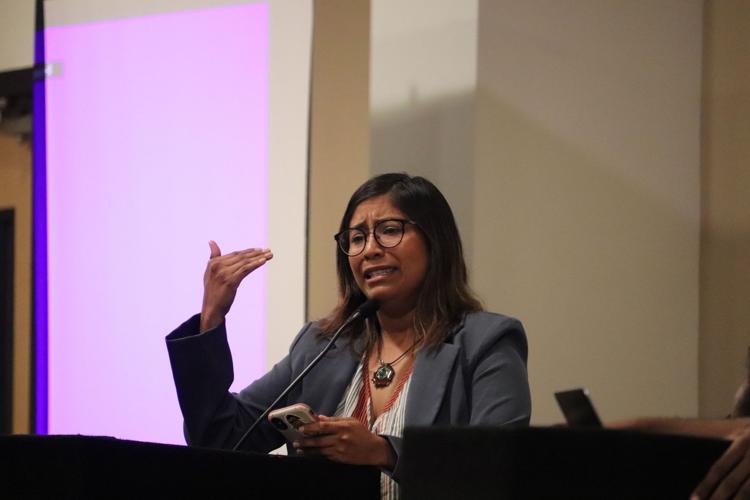 UCF students voiced their opinions about bringing conservative political commentator Ben Shapiro to campus during the Student Government Association (SGA) senate meeting on Thursday. 
Over 30 students from both sides of the political spectrum argued for or against using Activity & Service Fee (A&SF) funds to bring Shapiro to campus.
As it's planned now, Shapiro would visit campus on March 23 and the event would be held in the Pegasus Ballroom at the Student Union.
The A&SF is a charge paid by students on a per-credit-hour basis in order to help fund activities that are "not directly academic in nature," according to SGA's website.
According to Fiscal Bill 52-60, The College Republicans at UCF, one of the organizers of the event, wanted to use $17,875 of the A&SF funds for the event itself.
Debates were made by the attending public, with a variety of opinions and viewpoints.
Some argued to have more conservative voices on campus, some argued that Shapiro's comments are hurtful for minority communities at UCF and some argued that if enough students want him, they should be able to bring him using the funds.
Opinions on Shapiro are polarizing. Some news organizations, such as The New York Times, have labeled Shapiro as "extremely conservative," while others view his rhetoric as hate speech.
Shapiro has made comments in the past about transgenderism being a mental illness, homosexuality being a sin and the viewpoint that America wasn't founded on slavery.
Didi Malka, vice chairman of the College Republicans at UCF, argued that students should be removing their opinions about Shapiro himself from the debate about whether or not to use these funds.
"The funds themselves should be completely unbiased," Malka said. "So, if they wanted to bring a speaker that were different from the views of the conservative students on campus, that should be allowed."
There are two sides to every coin, however.
Karen Caudillo, a UCF alumnus and former SGA senator, said that she believes we shouldn't be using these funds to give someone with Shapiro's views a platform.
"I'm not against him coming," Caudillo said. "What we do have a problem [with] is how we fiscally use our student fees."
Caudillo went on to mention that funding Shapiro would go against some of UCF's principles.
"How are we going to be funding this guy, while also celebrating diversity and inclusion," Caudillo said. "It just doesn't make sense."
The bill passed "unfavorably," with 16 senators voting "yes," 17 senators voting "no," and one senator abstaining from voting. The bill is set to be voted on one more time at next week's meeting, where it needs a supermajority (two-thirds) to pass.