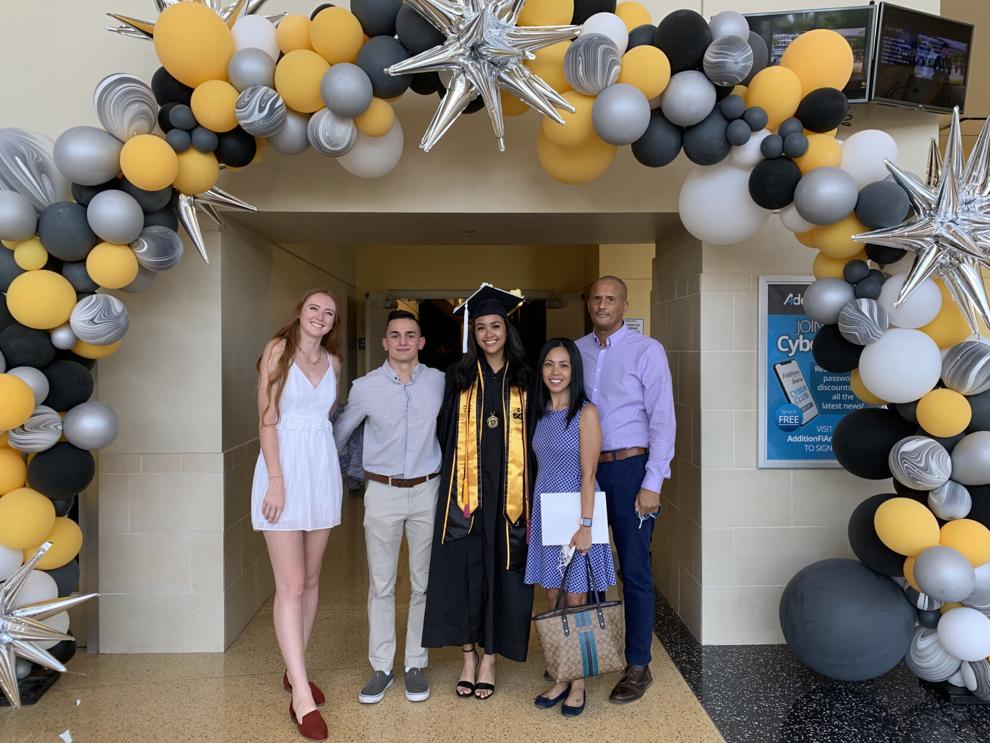 Moving is not a foreign idea to military children, but for UCF graduate Emma Custis, it shaped much of her life. 
Custis closed out Student Government's 52nd legislative session in March as its first female Asian-American senate president. She attributed her leadership approach to her time living as a minority overseas.
Born in Orlando, Custis said that she "grew up all over the place," including in California, Virginia, Washington, D.C., and even Dubai due to her father's military and foreign service assignments. Constantly moving and adjusting to new communities wasn't hard, she said, but rather it expanded her world view.
"In America I was already a minority, but in Dubai I was a minority in language, ethnicity, and religion even more," Custis said. "It enhanced my sense of objectivity and seeing other people's point of view. To be a leader, you have to understand everyone on your team."
Custis said she had just returned from a trip to Dubai, where her father was stationed, when the pandemic hit. Feeling its effects, she avoided leadership and stepped down as the chair of the Legislative, Judicial, and Rules Committee, but was confirmed as the deputy of senate relations the following week, she said. In fall 2020, she was elected senate president. 
"I couldn't stay away from leadership for long," Custis said. "Even being elected senate president was such an honor, knowing that my peers trusted me to assume that role."
Associate Professor of history Daniel Murphree said that Custis was always ready to share her experiences with peers in his class, and ended up helping students through their own.
"I could tell from the beginning that she was a leader," Murphree said. "A big part of her confidence comes from her experience living in different areas, dealing with people with different mindsets."
Custis' mother Maritess Custis said that as a military child, Custis was resilient and adapted to the changes of moving well. When Custis was a high school senior, her father was about to undergo foreign service training in Washington, D.C., she said. Her parents gave her the option of staying where she was and graduating with her peers or moving.
"She chose to move," Maritess Custis said. "It showed a lot of courage and strength, because she wanted to keep the family intact. She dealt with her dad being deployed and not being there much when she was growing up."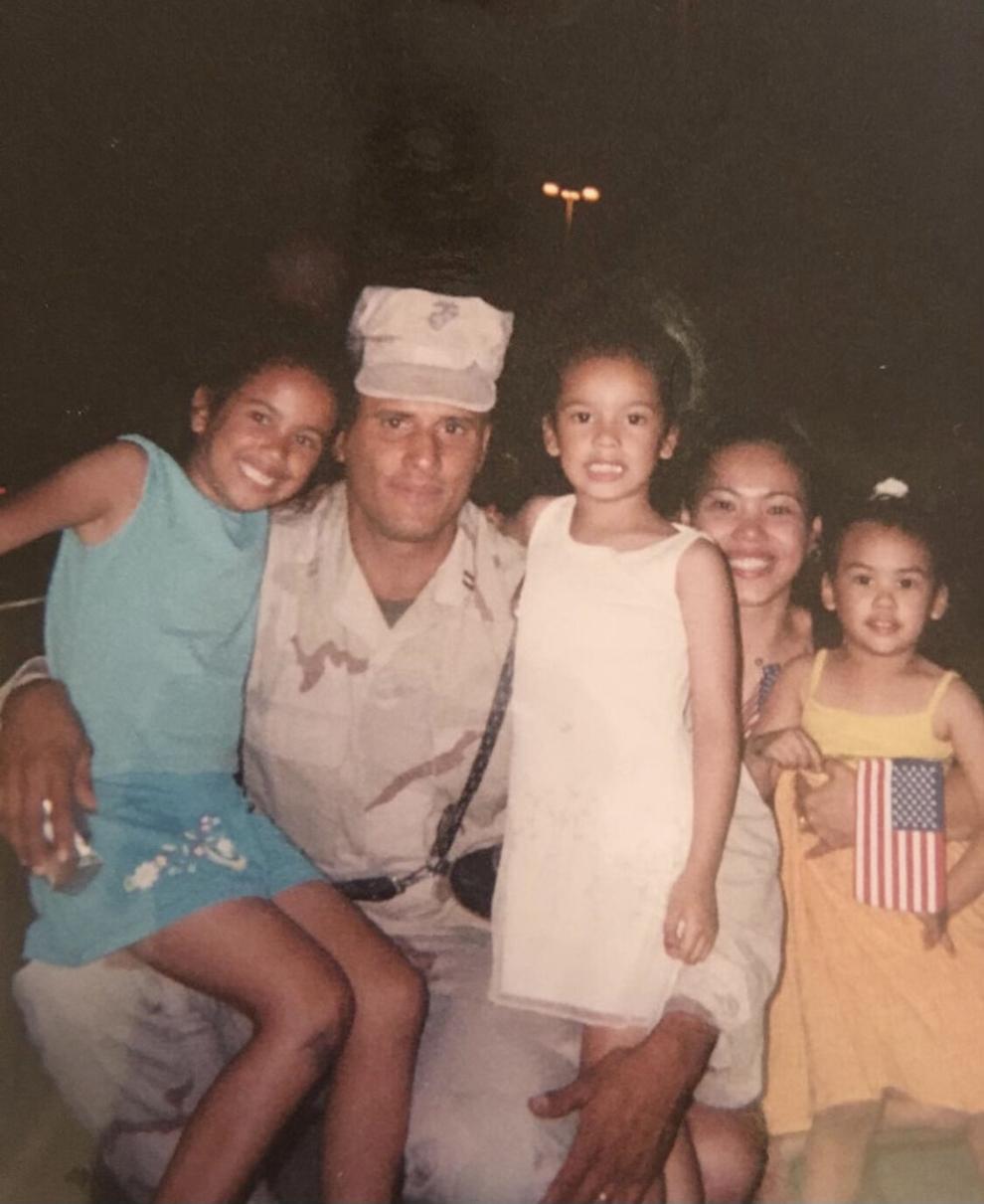 Custis said that her college experience was far from common. One part of it was being 8,000 miles away from her parents and unable to call them because of the time difference between Orlando and Dubai, she said. However, she found a way to stay connected to them.
"There are some things that help you feel closer to another person, and running is one of them," Custis said. "Running is huge to me and reminds me of my parents. I grew up in Cali and saw them go on runs all the time."
Maritess Custis said that on a whim, her daughter decided from a young age to start training to run with her. When Custis was 16, she told her mother that she wanted to do a marathon for St. Jude Children's Research Hospital in Memphis, TN. 
"It was her first marathon, and even though I wasn't feeling well, she got us both through it," Maritess Custis said. "She's very determined, and even if whatever she starts is painful, she will see it through."
In late 2019, Custis was faced with difficulty when her father had a stroke. For a long time, she said, she didn't know how to cope with things and had the added pressure of being a student leader. 
"Being in college made me realize that nothing's going to be perfect," Custis said. "That period of time taught me the importance of family, being around them and being there for them. I wanted to make sure that my dad sees me graduate and I make my parents proud."
Custis graduated with her bachelor's degree in history and anthropology, but said that she will be returning to UCF for her graduate degree. She wants to follow in her father's footsteps and work for the foreign service, she said.
"Seeing the grit and determination that my dad had, I want to be a hard worker in anything I set out to do," Custis said. "I've seen everything he's been able to do as a diplomat, and it makes me want to do the same thing and make people's lives better."