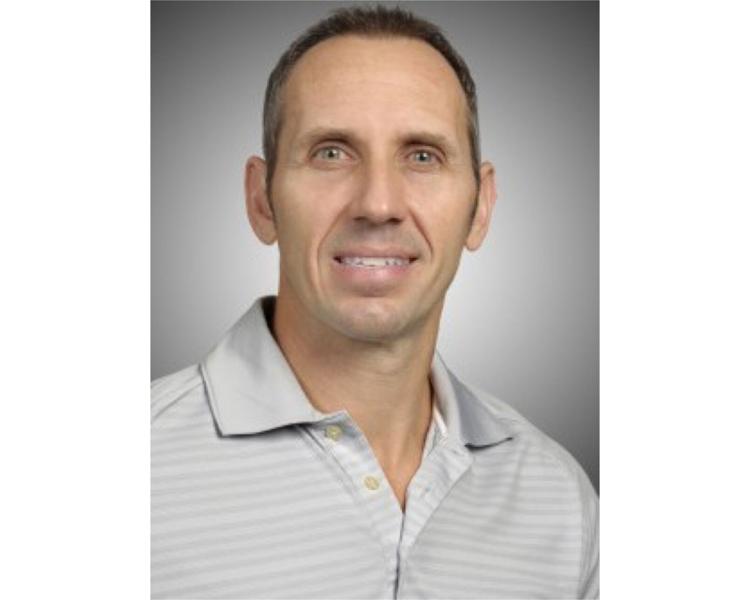 A UCF student tweeted on Friday alleging that a political science professor was "racist" and "biased," sparking discussion among students who know the professor.
Junior political science major Rayanne Anid tweeted the allegations that Alvin Quackenbush, an adjunct in the university's School of Politics, Security and International Affairs, "is a racist who will deduct points from any students who express any views apart from his own and includes very biased questions in his exams."
Alvin Quackenbush is a political science professor at both UCF and Valencia who is a racist who will deduct points from any students who express any views apart from his own and include very biased questions in his exams. Do not take his classes.

— ray (@rayanneanid) December 12, 2020
Quackenbush declined to comment because of the university's process on student complaints.
"I have been advised the University of Central Florida has a formal process for handling student complaints," Quackenbush stated in an email. "Thus, I should not comment at this time."
Anid took classes with Quackenbush during the fall 2019 and spring 2020 semesters. She said before the pandemic — when classes were in-person — Quackenbush would say some questionable things, but nothing severe. 
After classes went online, she said he expressed more of his views in his announcements. She said before the pandemic, Quackenbush may have felt less inclined to share such comments, but once classes became online it must have "been easier for him to say these things behind a screen."
"This semester I had a couple of friends who took him and it got like 10 times worse this semester — the way he was behaving," Anid said.
Anid filed a UCF IntegrityLine report on Saturday after UCF responded to her tweet asking her to do so. IntegrityLine is a service with which any member of the UCF community may "report incidents of suspected unethical, noncompliant, criminal or inappropriate behavior" with an option of anonymity, according to the report webpage.
UCF spokesperson Chad Binette said in an email "We encourage any students who have concerns about possible discrimination from any staff or faculty member to report them through our IntegrityLine, and we take all complaints seriously. Cases can be reported by calling 855-877-6049 or at https://secure.ethicspoint.com/domain/media/en/gui/37865/." 
Freshman political science major Christopher Zoeller agreed with Anid, tweeting allegations that Quackenbush "continually questions the experiences and discrimination" of his students. He also called on UCF to "remove this racist professor and do right by your own students."
RT! I took his Mass Media and Politics class at UCF this semester and he continually questions the experiences and discrimination that students in his classes went though! DO NOT TAKE THIS CLASS! @UCF, remove this racist professor and do right by your own students. https://t.co/wCJ0EiSVK8

— Christopher Zoeller 🎄 (@chris_zoeller14) December 12, 2020
Anid shared anonymous screenshots of people messaging her their negative experiences with Quackenbush on Twitter.
Anid said students lose points for having opinions different from Quackenbush's. She said she won't share biased exam questions due to academic conduct, but said he addresses left-leaning views as fake news.
"When we were in class, if anyone had an opposing opinion to him, he definitely would talk down to you or just not respond and move on," Anid said. "He really had no interest in hearing other opinions."
Some students did not agree with the statements against Quackenbush.
Senior political science major Luisana Castillo took a class with Quackenbush this fall semester and wrote in an email that she enjoyed his class, but said she has not had face-to-face interactions as the class was online. 
Castillo, who took Quackenbush's mass media and politics class, said she never viewed Quackenbush's exams as biased, and the class GroupMe chat had students defending him in light of the situation.
"The one question from the exam that I believe is circulating as 'biased' is one about Trump's ads being more positive this year, and I don't understand why people are calling this biased because it was literally verbatim from our lectures," Castillo said. 
Castillo sees herself as a moderate with more left-leaning views, but said she appreciated Quackenbush's different ideas. She does not think Quackenbush has an unfair grading system, and said points were not deducted from her work for having more liberal takes.
"I honestly enjoyed he did not take a particular side and gave us content from all sides and made us think outside the box and look at the facts and compare them, instead of just taking an article for face value," Castillo said.
Castillo said she will not deny that Quackenbush has offended people, and if students are speaking up, then "it must be true." She said she does not know what tone or manner Quackenbush used to offend some students because she did not experience these accusations in person.
"Maybe students need to accept this world is just too big to all think the same and try to accept not everyone has lived the same life and do not share the same rose-colored glasses," Castillo said.
Anid said she has been wanting to speak up about Quackenbush since April when he sent an email to his students referring to the coronavirus as the "Wuhan Corona virus." Wuhan, China, is the city where the first coronavirus outbreak occurred, according to the WHO. 
Anid said to call it the "Wuhan Corona virus" is to blame the people of Wuhan, despite the United States' response to the virus. She released screenshots of the announcement on Twitter.
"It just increases the anti-Asian rhetoric in our county," Anid said. "It might not be like him directly being racist, but it is contributing to a huge racism problem that we have in our country."
She also said Quackenbush was racist because of an announcement he sent in which he addressed police  brutality and the death of George Floyd, a Black man who died when Officer Derek Chauvin kneeled on his neck in Minneapolis, Minnesota. Anid released a picture of the announcement on Twitter. 
Quackenbush wrote in the announcement that Derek Chauvin, the police officer who kneeled on Floyd's neck, should not have sat on Floyd's back as he pleaded for his life, but Floyd played some part in his own death. Quackenbush said Floyd "went ballistic and resisted arrest." 
"Police procedures need to be reformed and nobody should die in police custody. However, don't always believe what you see on social media and hear on TV," he wrote in the announcement. "The story is always much deeper."
Anid said she wants the university to take action as a result of her report, but is unsure of what exact outcome the report will conclude.
"The biggest thing is I want him to be afraid to be racist again, like he was when I had him," Anid said. "I want him to stop sharing these thoughts and opinions and racist rhetoric and stories in his classes."