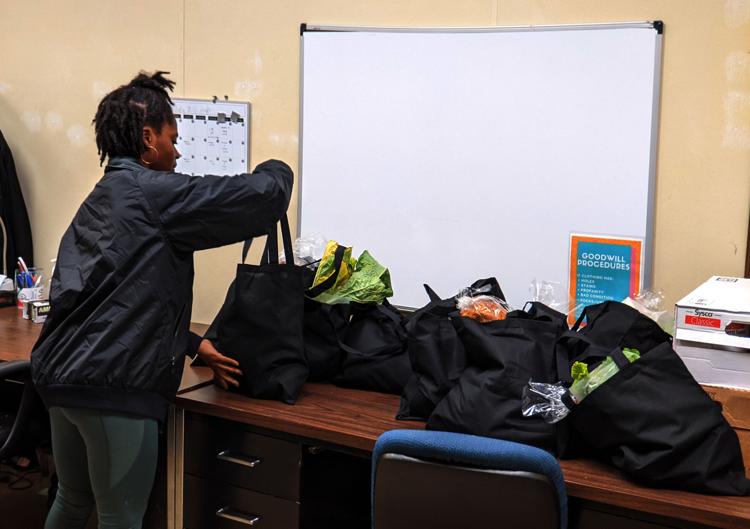 With UCF's campus mostly vacated, spikes in mental health, nutritional, and financial crises among UCF students are being carefully and creatively addressed.
UCF Cares associate director Anne Marie Palmer described the undertaking of these new responsibilities during a virtual press conference Thursday morning.
"We have students who have lost employment, we have students who have sick family members, all of the life situations that you can anticipate just being elevated because of all the medical issues happening now," Palmer said. "We've screened over 150 students at this point in the last 30 days for financial crises, that's probably double of what we typically see."
UCF Cares offers non-clinical case management to assess students' needs and connect them with relevant services, Palmer said. Thursday's briefing was called in part to address Palmer's increased workload wrought from UCF's move to online instruction, announced March 17 by former interim president Thad Seymour Jr. according to a university bulletin. However, UCF Cares is not alone.
Jeannie Kiriwas is the associate director of the student union on UCF's main campus, as well as the overseer for the local Knights Pantry food-supply service at Ferrell Commons. Kiriwas said that while Knights Pantry has been deemed an "essential service," eligible to remain open according to Governor Ron DeSantis' statewide stay-at-home order, her total workforce is now diminished from as many as 96 student employees and volunteers to six.
"We went to a skeleton crew to make sure we could maintain social distancing for all of the individuals who are working," Kiriwas said. "We also had to make some changes to our operations to protect students who are getting food as well."
Knights Pantry would normally operate on a "retail model" in which students peruse shelves in a "dignity-focused" manner, according to Kiriwas. Now, Knights Pantry has shifted to a "curb-side model," offering students an online option to place orders for as many as ten items before receiving them in a bag at the Knights Pantry loading dock, Kiriwas said.
Knights Pantry is temporarily discouraging donations of clothing while encouraging monetary donations until UCF returns with a larger on-campus presence, Kiriwas said.
According to data from Kiriwas, Knights Pantry broke food distribution records during the initial fallout of UCF's move to online instruction and subsequent decision to order the vacation of all on-campus housing by March 25 in a university bulletin.
"For the week after spring break, we distributed 208 bags, and that is the highest that we have distributed [in one week]," Kiriwas said.
Kiriwas said that on March 26, 93 pick-up orders were delivered, the most that Knights Pantry has ever facilitated in a single day. The following week, Kiriwas said that 194 pick-up orders were made. Orders placed for the emergency to-go bags have since reduced to "around 100 per week," Kiriwas said.
Based on data reported by Knights Pantry manager Naseeka Dixon, the on-campus food bank has managed to distribute more prepacked bags than ever before while simultaneously cutting back on the amount of food they've been handing out.
"We distributed 2,201.95 pounds of food items between February 24 and February 28," Dixon said. "We distributed an estimated 672 pounds of food and toiletries between April 6 and April 10."
Palmer said the number of students coming to UCF Cares for financial help after being told to leave their on-campus housing has grown as well. More than 200 students' cases have been reviewed for emergency financial assistance since move-out week, according to Palmer.
Only after a student has exhausted their financial aid are they eligible to receive funds from a state institution such as UCF, according to Palmer, which come with a cap of $2,500 after a favorable case study.
"We anticipate students will continue to need emergency funds at a higher rate right now than past years," Palmer said.  
UCF Cares is available remotely to connect students in crisis with programs related to correcting financial-aid issues, mental health problems and more, according to their website.
Students who wish to order food from Knights Pantry must fill out this online form. Bags of ten non-perishable items, refrigerated or frozen goods, produce, bakery items, and/or toiletries may be picked up for free once-a-week from the Knights Pantry loading dock between 10 a.m. and 5 p.m., Monday through Friday.