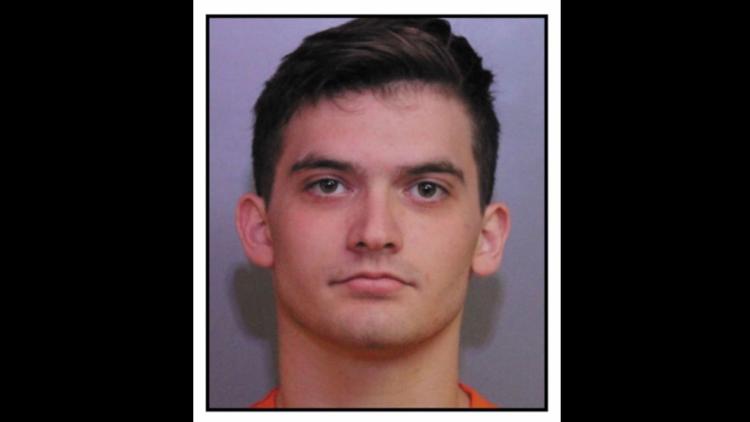 UCF student and member of Pi Kappa Phi fraternity, Dominic Bernardi was arrested by the Polk County Sheriff's Office on Nov. 4, according to a news release.
The arrest of Bernardi, 19, and 16 other people was announced Friday during a press conference by Polk County Sheriff Grady Judd. This was following a month-long investigation done by the sheriff's office to identify individuals who possessed and distributed child pornography. 
According to the news release, Bernardi sent nude images of himself to a 13-year-old girl through Snapchat. Authorities said he made several statements that indicated he knew the girl was a minor yet proceeded to request and receive nude images from the young girl. The girl told authorities she felt pressured by Bernardi. 
"The undercover detectives who investigate these crimes have to see things that nobody should have to see, and no child should have to experience," said Sheriff Grady Judd in the release. "Each one of these arrests has removed a predator from our streets, and the internet." 
Bernardi was charged with one count of transmitting material harmful to a minor and one count of using a computer to solicit a child. Both charges are third degree felonies. 
17 men in total were arrested, the youngest being Bernardi, 19 years old, and the oldest, Mack Witherington of Auburndale, 77 years old.
All electronic communication devices belonging to the 17 suspects were seized by detectives at the time of the arrest. Forensic searches are to be done on all devices, according to the news release. 
Authorities said any additional evidence of images or videos that show child pornography could result in additional charges for the suspects.